Essay Editing Service - Dissertation Thesis Edit - Term Paper Research Editors
We've been providing students with our editing service since 1995!
Email Delivery
15 days or later

Cost
$8.00 / page

No page-limit
Email Delivery
7–14 days

Cost
$9.00 / page

350-page limit
Email Delivery
5–6 days

Cost
$10.00 / page

250-page limit
Email Delivery
3–4 days

Cost
$11.00 / page

150-page limit
Email Delivery
2 days

Cost
$12.00 / page

100-page limit
Email Delivery
1 day

Cost
$13.00 / page

50-page limit
Email Delivery
8–23 hours

Cost
$14.00 / page

25-page limit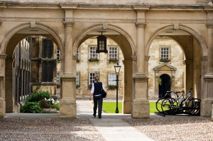 Since 1995, our professional editors have helped thousands of customers worldwide by providing the most comprehensive, lowest-priced editing service on the Internet. We ensure that important documents (Ph.D. dissertations, Master theses, essays, research papers, proposals, stories, books, plays, articles, reports, letters, white papers, user guides, training manuals, speeches, presentations, advertising copy, etc.) are free of typos, poor grammar, inconsistencies, and miscellaneous errors. We will read any document, perform all necessary edits, and return the document according to your specifications—on time, within budget, and IMPROVED as much as possible!

Whether you need basic editing at freshman-level or complicated editing at Ph.D.-level, we can assist you immediately! No other service can match our expertise, quality, experience, or guarantees. Our contracted staff consists of over 250 experts with extensive experience as editors for major newspapers, magazines, and book publishers. We work 365 days per year editing business documents and academic term papers at every level of education. Our editors are highly-educated specialists with impeccable research, writing, and editing skills who have vast experience in the editing field. In the unlikely event that you are not satisfied with our editing, we will re-edit for FREE! And remember, we can edit absolutely ANY document, of ANY length, for almost ANY delivery date.
We will edit for the accuracy and consistency of the following:

Citation style and formatting
Footnotes/endnotes
Capitalization, punctuation, spelling, and grammar
Abbreviations/acronyms
Treatment of numbers
Italics, foreign words, special terms
Numbering/parallel wording/punctuation of lists
Figure and table legends
Anything numbered in sequence: lists, tables, figures, equations, outlines, etc.
Run-on sentences
Wordiness
Sexist language
Awkward constructions; vague language
Passive voice
Misused words
Content or tone
Cross-references
Organization
Correct any redundancy, passive voice, wordiness, poor diction
Sentence structure (syntax, variety, parallelism, clarity)
Paragraph structure (organization, length, coherence, transitions)
Organization (logic, unity, structure, transitions, summaries); query major problems
Style (appropriateness of tone and voice; level of language for audience)
Headings (to reflect text that follows)
Awkward or confusing sections (we query the writer if we are unsure of meaning)
Review document for sentences, paragraphs, or sections that could be cut
Check math, numbers, problems, and answers to questions in exercises
Compare descriptions of tables/figures in text to actual information in the tables/figures
Specific ESL requests
Cover, title page, and copyright page
Table of contents
Corrections from previous versions
Text flow (spot-check end of one page and beginning of next)
Electronic glitches (word breaks for no reason, poor spacing)
Art for appropriate reference and labeling
Page numbers, running heads, and footers
Page alignment
Margins
Registration marks, if needed