ACT Essay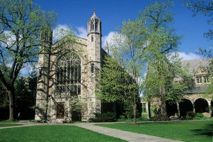 The essay section of the ACT college entrance exam requires students to compose one well-developed essay in thirty minutes. Though the prompt will vary from test to test, the ACT essay will always be a position essay, meaning students are required to assume a position on the topic at hand and write convincingly about the merit of that position using evidence and reasoning.
Though writing an ACT essay will utilize many of the skills taught in high school English classes, an ACT essay differs from a typical high school essay because it must be fully executed in the span of a half hour. Most high school teachers encourage students to go through many stages of the writing process before submitting a finished essay; on the ACT, there is not that luxury of time. Therefore, the writing process must be condensed to allow for the full development of an idea within a brief time period. Below are some guidelines to follow:
The prompt should be read carefully. Twice. ACT essays often present a prompt that is a paragraph or longer. It is imperative to know exactly what the prompt is asking in order to respond to all of its components. Be sure to address each aspect of the prompt.
Next, use five minutes to create a sketch of an outline. The test does not allow time for a detailed plan of the report, but have an idea of the points that should be addressed and the evidence that will be presented. Though it may be tempting to forego the outline in an effort to begin writing immediately, remember that planning the article is often the most difficult and time-consuming part, and is easier to do before beginning than in the midst of composition
In the first paragraph, describe the issue being addressed in the document and present a clear and specific thesis statement. The thesis should identify the writer's position on the topic and briefly describe the three or four points that he or she will make in defending that position. Remember when composing the thesis statement that it does not need to be profound—there isn't much time for profundity on ACT essays—it just needs to be clear and take a position.
The body of the document should follow the plan outlined in the thesis by devoting a paragraph to each of the three or four points mentioned in the thesis statement. Each paragraph should begin with a topic sentence that defines the point being made, and then proceed to present examples of that point and how it supports the position of the writer.
The conclusion should not simply summarize the body of the document, but should comment on how the point and evidence presented in the report further or bolster the position the writer has taken.
The best preparation for a timed essay test is practice. The more experience one has with fast essay preparation and execution, the easier ACT essays will be.
Instructional Video on How to Write . . . Effectively