Anthropology Term Paper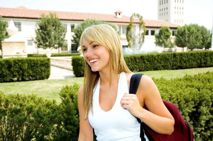 Anthropology is a popular subject used to fulfill college electives. It is an interesting subject and captures the attention of many pupils. Like any subject, anthropology students will likely be called upon to write an anthropology term paper at some point during the course of the class.
Anthropology term papers are, in most ways, formatted like any other report. The paper will need an introduction/thesis statement, a body, and a conclusion. The instructor will direct students as to what citation style and format to use to write their anthropology report.
To begin any anthropology term paper, thorough research is required. The most successful students make sure to gather a wide variety of reference material from only credible sources. Wikipedia is never a credible source. However, by scrolling to the bottom of any Wikipedia article, the reader should be able to find a list of the sources that the writer used to create the Wikipedia entry. These sources may be useful as well as credible. The best references are peer-reviewed journal articles, text books, and reference books which should all be available in the university library or via a library lending program. Some journal articles can be located online.
After gathering credible source material, learners should read each reference thoroughly and take notes. Students should remember to include which source their notes came from so that they can correctly cite each source in their anthropology report. Some instructors, especially in lower-level college and university courses, like to help learners write their anthropology term papers by guiding them through the process. Anthropology term papers, like any report, can be difficult to write, but might be more difficult than some college reports because the topic might be unfamiliar or the report might be very research-intensive.
To help students ensure that they are on the right track, an instructor might require that learners write an annotated bibliography for their anthropology report. Doing this helps the student become familiar with his or her reference material and helps the instructor manage any difficulties a student might be having before they become unmanageable. The instructor might ask that a student submit his or her annotated bibliography for review before continuing on to the next phase of writing the anthropology term paper which is generally the introduction.
A student writes an introduction by incorporating a brief overview of the topic ending with a thesis statement. Many students have a great deal of trouble writing a thesis statement for their anthropology term papers because they do not understand what a thesis statement is or how to format one. A thesis statement is merely one or more sentences which explain to the reader the writer's answers to the question(s) posed in the anthropology report. Once a comprehensive thesis statement has been presented, most students find that the rest of their anthropology term paper falls into place.
Instructional Video on How to Write . . . Powerfully