Business Studies Coursework: Tips from 4 Experts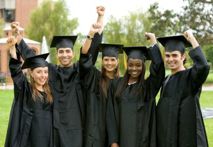 It is likely that a student in both the undergraduate and graduate phases of her business studies will be required to complete several pieces of writing throughout the course of her degree. Some of these are long writing assignments, such as business plans and research papers. However, the majority of these assignments will be brief documents that are simply a part of the regular business studies coursework. Business studies coursework will vary in form depending on the student's course of study and degree emphasis. However, there are several common types that a learner will likely be required to compose at some point in the course of her studies.
A very common business studies coursework assignment is a case study. A case study requires students to read a profile of a business that is contemplating some type of change and assess the best course for implementing that change. For instance, a case study may be about a firm's change in marketing strategy. The case study will present a variety of information regarding the firm's marketing approaches and results. The student will then be required to make recommendations regarding the firm's best strategic approach drawing on the information presented in the study.
Another common type of business studies coursework is a business analysis study. In this type of assignment, the student is asked to assess some aspect of a business by applying skills he or she has learned throughout his or her business studies. The purpose of this assignment is to demonstrate the practical application of theories or other skills to the real-life business world.
Marketing plans are also a popular business studies coursework assignment. These will require the student to create an original marketing strategy for a particular business.
Students may also be asked to compose reflective written works that comment on how he or she has encountered a particular business practice, problem, or theory in his or her own life and work. These are intended to demonstrate a student's understanding of the ways in which knowledge gained in the classroom is translated into professional practice.
Business studies courseworks will likely differ from written assignments students compose for other classes because many business professors have strict deduction policies for grammar and spelling mistakes. This is because business courses are intended to prepare students for entry into the business world, where professional presentation matters. Therefore, learners should take care to proofread all of their written assignments before submitting them for grading.
--------------------------------------
Viewpoint of Author #2
--------------------------------------
When a student has to work on GCSE coursework, the student is studying to obtain a General Certificate of Secondary Education. Students may wish to obtain a GCSE for a variety of different topics, including English, history, mathematics, science, and even business. When a student wishes to obtain a business studies GCSE, the learner will have to complete specific business studies GCSE coursework requirements.
Depending on the graduate school program, the business studies GCSE coursework requirements may vary a great deal. There are many different types of business studies GCSE courseworks as well, including experiments, research reports, group study reports, and business studies GCSE courseworks that require learners to study subjects related to business. Therefore, there is a huge spectrum of business studies GCSE coursework requirements that students may have to undertake.
Regardless of the type of project that a student is working on for the business studies GCSE coursework requirements, the learner will most likely have to create a project of the project. Each business studies GCSE coursework report should contain information that the student learned through the coursework and related assignments. In many cases, a business studies GCSE coursework report will look like a science report.
The first part of a business studies GCSE coursework report should contain a title page with a student's name, the title of the report, the course for which the report was written, and the date. The title page should be written in the same style as the rest of the report, such as APA style or MLA style.
Next, the business studies GCSE courseworks report should include a brief summary of the report, which is also known as an "abstract." This summary should only be about a paragraph and it should contain information that is included. However, the abstract is not the introduction. The introduction comes in the first section of the report and introduces background information about the topic, key terms and concepts that will be used in the report, and information about why the student chose to work on a particular business studies GCSE coursework assignment.
The body of the business studies GCSE coursework report should contain separate paragraphs with new information about the coursework, including thoughts and discoveries. The conclusion is where the learner will tie this information together to create his or her own conclusion about his or her research.
Business studies GCSE coursework is often hands-on, especially when a professor has assigned a marketing coursework assignment that requires experimentation. However, business studies GCSE coursework is not the same as coursework for other classes. For example, coursework for a history class will most likely require a huge degree of data collection. Coursework for an English class will require reading an analysis of a literary work in many cases. Business studies GCSE coursework may require research, reading, and analysis as well as experimentation and more.
--------------------------------------
Viewpoint of Author #3
--------------------------------------
A business assignment is any work required by a business course. Business assignments can be individual or group work, in-class projects or homework, business problems or business papers, and any other variety of objective-oriented work an instructor may assign. Despite the variety, however, it is likely that the majority of business assignments will require some type of written component. This is illustrative of one of the primary ways in which business assignments—and most college assignments in general—differ from assignments for lower-level classes. College assignments will very rarely require only a yes or no or true or false answer. College assignments are designed to provoke complex thought, and complex thought is best articulated in a paragraph or longer. Therefore, most business assignments that require a writing component are designed to elicit at least a several-sentence, in-depth response.
Business assignments may vary, but there are certain guidelines than can be referenced when approaching any such assignment. As already mentioned, the writing component of any business assignment will likely require a paragraph or longer response. This entails writing in a coherent paragraph form. This means the paragraph should have a strong topic sentence that clearly notes the point of the paragraph, and that each subsequent sentence should relate to that topic. Any assertions made or opinions expressed should be supported or justified with examples.
Because professional presentation matters in the business world, many business instructors are strict about grammar and style mistakes in business assignments. This means that every business assignment should be proofread and should follow the stylistic conventions set forth by the class instructor. In addition, it means that students should compose business assignments in formal language, such as the type of language that would be used for inter-office communication or a resume cover letter.
Business assignments will often involve qualitative data. When writing about or referencing qualitative data in a business assignment, learners should be sure to properly contextualize that data so that it is absolutely clear what the data is referring to and how it is relevant to the writer's point.
More involved business assignments may require the student to perform external references. This research should focus only on credible sources that are well-regarded in the business world. These sources should be integrated into the student's assignment in such a way that they are used to support the writer's own ideas and not speak for them.
Business assignments will often be designed to replicate real-world business documents. Therefore, business students will always benefit from browsing actual examples of such documents to use as models.
--------------------------------------
Viewpoint of Author #4
--------------------------------------
Some of the most popular academic programs being offered by universities and educational institutions are business programs. And, although the business programs being offered are as diverse as the topics they study, most students agree that business coursework is intensive and, in many cases, difficult. After all, students not only have to study existing business models, they have to learn how to predict emerging business trends. Still, many experts agree that a sound background in business courseworks can help students realize success in nearly any area they elect to participate in. The skills that a student learns as a part of business courseworks can be applied to many aspects of life.
In addition to a great deal of reading, business coursework involves various writing assignments. These assignments often focus on the success or failure of existing business models or ask students to develop their own business models for a particular product or service. Many of these writing assignments involve researching such existing business giants as Wal-Mart, IBM, Microsoft, and other business giants. Of course, in these days of wavering economies, business courseworks are requiring a great deal of study into how the economy has, and will continue to, effect various businesses.
Although many different writing assignments might be required of business students, most business coursework essays require a great deal of data collection. Students often spend hours poring over text books, journal articles, and other reference materials to put together the reports required of them for their courses. Business coursework is so research intensive that students often fail to put together a presentable research paper because they don't always understand the requirements.
The most difficult part of writing a business coursework paper is gathering the references. Although many instructors will assist students in looking for appropriate references, and some instructors will require certain references, students need to understand what makes a satisfactory reference for a business courseworks paper.
The most important aspect to any reference material is that it is credible. A credible reference is one written by an expert in the field or presented in a peer-reviewed journal. Although it is tempting to do a great deal of research online, internet sources should only be used to get ideas for the document and not as reference material. To avoid tempting students to do all of their research online, some instructors will limit the number of internet sources that students can use to write their documents.
Helpful Video on How to Write . . . Powerfully