Computer Research Paper Thesis: Tips from 3 Experts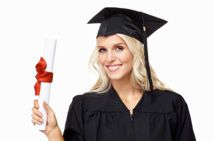 Computer research papers may take two forms: those for a computer-related topic and those for which students must use their computers to research a given topic.
A computer research paper for which a student uses computer or internet sources to gather research is designed to test students' awareness and skill with computers and the web. Computers are integral to most businesses and students should be prepared to use them once they graduate. A computer research paper which requires students to complete all or most of their research online also helps students get a feel for how to perform research and how to tell a credible internet reference from a bad reference.
A computer research paper can also be about computers or a computer-related topic. These papers are often assigned as part of a specific computer or business course whereas computer research papers which test a students' ability to use the computer to perform research might be assigned for a grade in virtually any course.
Regardless of whether the computer research paper is about a computer-related topic or uses computers to gather research, it should follow the standard format for writing academic papers. All academic reports should have an introduction, a paper body, and a conclusion. The introduction to a computer report should give a basic overview of the topic and should contain a solid hypothesis statement.
The body of the document should be at least three paragraphs long. Some instructors will inform students exactly how they want the body formatted and others will leave the presentation up to the individual pupil. Many students prefer to present only one topic per paragraph; others like to blend multiple, related topics into each paragraph. Either way, the body paragraphs should contain facts and information that support the thesis statement contained in the introduction paragraph.
Each computer report should also contain a conclusion. The conclusion should restate the thesis and should tie all of the information presented within the report together. A conclusion should be rather brief. A one-page computer report should dedicate no more than one paragraph to the conclusion.
Nearly all computer reports should be double-spaced with one inch margins. Some students believe that paper formatting is random, but it actually has a very specific purpose. Formatting is designed to make the report easier to read. It also makes a paper easier to grade for instructors. Wide margins and double spacing are intended to leave room for instructors to make comments and suggestions while grading the document.
--------------------------------------
Viewpoint of Author #2
--------------------------------------
A computer science thesis is one that a learner will write for a computer science class or a computer science program. A thesis is an academic work that pertains to the final document that a pupil writes for a graduate school program or to a final document that a pupil writes for a high school or undergraduate course. Therefore, a thesis can mean different things to different people.
Regardless of the level of academic study for which a student needs to write a computer science thesis, the format of the thesis will be the same. A thesis is a writing assignment that a learner will undertake after completing a long period of research into a particular academic subject.
Theses are generally very important academic papers. If they are associated with a graduate program, then the student may have to defend the thesis in front of a panel of professors and experts. In such a case, it is essential that the thesis is accurate and the student knows about the information included in the thesis with a great level of detail. After all, the panel members can ask the student any inquiries they would like about the student's research.
If the computer science thesis is part of a course, then the thesis is usually the most in-depth document that the learner will need to write for the course. The student often must spend months and weeks researching information for the thesis before he or she can even begin writing.
In order to write computer science theses, students need to establish a theme and specific topic for the thesis. Many students choose their topics by asking a question and attempting to answer it through the thesis. Computer science theses should be formatted like a thesis for any other course.
The first section (usually just a paragraph) of the document should be the introduction. The introduction should include background information about the topic as well as relevant information that the learner will include in the thesis. Computer science theses often define specific terms and concepts that the learner will use in the thesis in the introduction.
The introduction should also include a thesis statement, which is a one-sentence statement that a learner will prove to be true in the thesis. Each body paragraph of the document should support that thesis statement with new information or ideas. Finally, the last paragraph of the computer science thesis should be a conclusion, in which the student recaps information presented in the document and draws his or her own conclusions.
A computer science thesis is different from a report, if the thesis was written for a graduate school program. In such a case, a term paper could be written for every graduate school course, but the thesis wraps up the entire graduate school program. Therefore, the thesis would be a larger body of work that the student undertakes.
However, if a student needs to write a computer science thesis for an undergraduate or high school program, the thesis might be synonymous with a report. Both computer science theses and term papers are large documents that a student creates after researching a particular topic in-depth.
--------------------------------------
Viewpoint of Author #3
--------------------------------------
An ACM dissertation is an in-depth, original research study in the area of computer science or engineering that is submitted to the Association for Computing Machinery (ACM) for its annual Doctoral Dissertation Competition. Like all reference reports, ACM dissertations are composed by doctoral students in the final phases of their graduate study, and are overseen by a committee comprised of advanced professors in the field in which the thesis is being written. Such documents are directed by and eventually approved by those committees before a doctoral student is allowed to receive his or her Ph.D. degree.
ACM dissertations must follow a standard dissertation format and presentation, typically consisting of five well-developed chapters outlining and explaining the researcher's study, results, and study implications. Most dissertations present an introduction that determines the research focus or problem, a review of existing literature about that subject, a methodology chapter outlining the procedure of the study, a results chapter describing the outcomes of the study, and a discussion chapter describing the implications of the research and the study's possible application in its particular field.
An ACM dissertation differs from a typical dissertation composed in the field of computer science or engineering only in that it is submitted to the Association for Computing Machinery for consideration for the ACM's annual Doctoral Dissertation Competition. Competition winners receive cash prizes and the distinction of the ACM Award, which is counted among the most prestigious honors in the computer science and engineering fields. It is important to note that doctoral students may not submit their own dissertations for consideration in the competition; all nominations must be made by a student's institution, and each institution is only allowed one nominee per year.
ACM dissertations are expected to be of the highest caliber research and innovation. Award-winning dissertations are considered to have made exceptional and original strides in the areas of computer science or engineering, and offer new and original research in their area of focus. In addition to its technical content, an ACM report should be grammatically and stylistically sophisticated, and follow exactly the style and citation guidelines determined by the student's field and department. All credit owed to previous researchers whose work may have been the foundations of the report must be properly cited. The dissertation must present a hypothesis or set of hypotheses in the first chapter and clearly outline the research study that will fully and fairly test that hypothesis. All details of the study's procedure, data gathering, and data analysis must be clearly outlined in such a way as to be easily reproducible by another researcher. Finally, all results must be reported exactly and accurately, and interpreted without bias.
Instructional Video on How to Write . . . Proficiently