Dissertation & Research Paper Abstracts: Tips from 5 Pros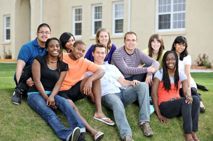 A dissertation abstract is one of the most misunderstood, highly overlooked, difficult requirements for a dissertation writer to conquer. Yet, in reality, a dissertation abstract is relatively easy to write. College students read dissertation abstracts regularly without realizing that they are doing so. As part of the research for many of the articles that a learner will be required to write in college, that student will peruse dozens, maybe hundreds, of abstracts, including dissertation abstracts. Reading these abstracts thoroughly will give students a good idea about what purpose dissertation abstracts serve and how to write them.
A dissertation abstract serves as a short summary of a college report. Although they appear at the beginning of an academic article, dissertation abstracts are usually the last part of the document that is written. This is because it is nearly impossible to write a summary of a document that has not yet been written.
The dissertation abstract is rarely more than one or two paragraphs of text which summarizes the results. It generally also includes the thesis. Dissertation abstracts are found in journals, journal article and dissertation listings, and they are sometimes included in a job applicant's curriculum vitae or resume. The dissertation abstract serves as a brief summary of the report which helps readers and researchers determine if the entire paper is something they need, or want, to read.
Although some college report abstracts can be up to two pages long, the shorter the better. When preparing a dissertation for a journal or for use on a CV, it is advisable to limit the abstract to no more than 500 words. Dissertation abstracts should also make use of keywords. Keywords are words or phrases that a student or researcher might use to search within a database for a dissertation pertinent to their own studies.
For instance, if a university report is about the use of drugs on college campuses, the report abstract should make use of keywords such as "drugs," "college," "drug use," "drugs on campus," and other words and phrases which pertain to the topic. One way a student can make sure that he or she uses the right keywords and keyword phrases is to think about what words and phrases he or she might use to find a similar reference project.
Although, it is difficult to summarize what is often a dissertation of a hundred or more pages into a few short paragraphs, it is important to write a thorough dissertation abstract that is truly representative of the report study. Since dissertation abstracts serve so many important functions, there is no doubt students should pay particular attention to creating the best abstract possible.


--------------------------------------
Viewpoint of Author #2
--------------------------------------
A research paper abstract is often an integral part of a writing assignment. Not all students will need to write abstracts; however, when a professor assigns a research paper abstract, students need to know how to write one succinctly and effectively.
A research paper abstract is basically a recap of the content of a college report. An abstract is usually one paragraph (depending on the size of the report) that summarizes what the article is about in very clear terms. Many people write abstracts in order to help readers to decide whether or not they want to read the document.
All research paper abstracts should be written only after the student has completed the paper and drawn his or her own conclusions. The abstract does not necessarily recap the conclusion, though. Instead, the abstract tells readers what they will be reading, but not necessarily what they will learn from the document.
In many cases, the report abstract will appear before the introduction of the report and after the cover page. However, some professors prefer that students put the abstract on the cover of the document. For this reason, students need to be sure that they read the project assignment requirements thoroughly before submitting their final work.
In order to write a research paper abstract, learners can review their document outline to get a better idea of the key points that he or she expressed. These key points should be addressed in the abstract, but they do not necessarily have to be explained.
A research paper abstract is very similar to other parts of an academic article, such as an introduction. An introduction also tells readers more about what they are going to learn from the document. However, the difference between introductions and research paper abstracts is that introductions provide background information and introduce the topic of the document. Abstracts give a general overview of the report, but may not include any background information.


--------------------------------------
Viewpoint of Author #3
--------------------------------------
A thesis abstract is a brief but comprehensive summary of an undergraduate or graduate thesis—a long and original investigation-based document. Thesis abstracts are presented at the beginning of theses to provide the reader with an overview of the document's contents.
Thesis abstracts are different from abstracts a student may have written for other texts, such as conference papers and journal articles, because thesis abstracts are typically required to be no more than 350 words. This is the maximum abstract word limit of UMI Publishing, an international thesis and dissertation publishing database to which most graduate theses and dissertations are sent. Most universities require their graduate students to submit completed theses to UMI; therefore, must universities require that their graduate students cap their abstracts at 350 words. Writing a comprehensive summary of a large research text in 350 words or less can be a great challenge; thus, the primary hurdle of thesis abstract writing is concision.
To begin, the student should write what he or she considers a thorough summary. This includes discussing the research question, providing a reasonably detailed outline of the research methodology, and offering a thorough report of the findings and implications of the project. In essence, all of the major components of the thesis project should be discussed in brief. Students should remember that their audience will be primarily researchers who are searching the UMI database for information regarding the student's thesis topic, and should strive to include all of the information of interest to a researcher in the abstract.
Once the student has composed the first draft of the thesis abstract, he or she must begin eliminating excess information and words. The student should first attempt to eliminate excess information—anything that is repeated or unnecessary to the understanding of the thesis project. It is likely that the learner will be able to eliminate a few sentences by critically determining what material is absolutely indispensable to the full comprehension of the student's thesis and discarding what is not.
The abstract must next be pared down by eliminating excess language. This requires the student to rewrite each sentence in the most direct way possible. Adjectives that are not entirely necessary for the understanding of the content should be deleted and long, complex sentences should be recast in simple structures. The student should do this until the abstract has been narrowed to 350 words. If the student finds this process exceptionally difficult, he or she should consult a friend, peer, or teacher, as it is often easier for third-party revisers to cut down texts than for writers to pare down their own.


--------------------------------------
Viewpoint of Author #4
--------------------------------------
Dissertation Abstracts International, also known as DAI, is an electronic database of graduate theses and dissertations. Most North American institutions of higher learning, and some institutions abroad, require their graduate students to submit a copy of their article and dissertation to DAI. DAI then publishes an abstract of the thesis or dissertation in its database so that researchers may find and order a copy of a thesis or project that may be relevant to their area of study.
Dissertation Abstracts International is a database of theses and dissertations only. It should not be confused with more comprehensive databases containing the works of scholarly, peer-reviewed journals. Furthermore, though dissertations and theses are valid pieces of scholarship because they have been written under the advisement of a committee of advanced professors, they may not always carry the same credibility as research studies published in peer-reviewed journals.
Different from many full-text databases, Dissertation Abstracts International often does not provide searchers of its database with immediate access to all theses and dissertations listed. Instead, DAI will provide an abstract of all listed theses or dissertations so that researchers may assess whether or not the full document will be useful to them. The full thesis or report itself must typically be ordered.
Because the abstract is frequently the only available indicator of the scope and topic of a thesis or dissertation listed on the Dissertation Abstracts International database, doctoral students who are writing a thesis or dissertation are encouraged to write a comprehensive abstract of their documents. Dissertation Abstracts International mandates that these abstracts be less than 350 words; therefore, the abstract writer must be concise while attempting to present a thorough understanding of his or her work. The abstract should offer a summary of each section of the thesis or dissertation, taking care to include information such as the type of study the thesis or dissertation is reporting on, the subject of the study, the participants used, the instruments and data analysis tools implemented, and the study's findings. The abstract writer should also include important terms or ideas addressed in the body of their article or dissertation to guide researchers looking for texts on those terms or ideas to their particular text.
Dissertation Abstracts International can be accessed via the online resources of most universities and educational institutions. Dissertation and writers may visit the site to determine more DAI guidelines and to view samples of abstracts.


--------------------------------------
Viewpoint of Author #5
--------------------------------------
A research paper abstract is a scholarly, academic writing that requires students to gather, analyze, and synthesize information about an existing research paper. It is basically a concise summary of a lengthy document.
In order to write research paper abstracts, students must carefully follow steps that lead to the compilation of accurate compositions. First of all, the student must select a topic and formulate a specific research question. Then, it is the student's responsibility to gather facts that support his or her answer(s). By finding current and relevant sources or materials such as books, magazines, encyclopedias, and journals, the pupil can begin to take notes based on information found in references. It is very important to gather both factual evidence and opinions from reliable sources.
The next step is to outline the research paper abstract. The best research paper abstracts are generated from well-developed outlines. Students must carefully review their subject, purpose for writing, and the kind of materials found during their research activities. By sorting through notes, learners can categorize the sections of the research paper and provide supporting details in the form of examples, reasons, and ideas for each section. This outlining step is the key to arranging the research paper abstract and writing a good first draft.
After writing the first draft, the next step is to polish and proofread the research paper abstract. Students who edit their work and check for proper spelling, phrasing, and sentence construction often find that their final drafts are exemplary. The abstract is typically placed in the first section of the paper and sums up the paper's major points in 100-350 words. It expresses the main purpose and argument of the research paper. A good abstract is unified, coherent, and concise. It offers logical connections between the writer's reflections and information.
Therefore, research paper abstracts provide the reader with the research topic, the research problem, the main findings, and the main conclusions. The main sections of the actual paper include the abstract, an introduction, body, conclusion, and a references page. Students must carefully adhere to the citation and referencing guidelines provided by the instructor.
Tutorial Video on How to Write . . . Proficiently