Dissertation Dedication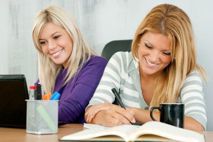 A dissertation is a huge writing assignment. Some dissertations are as long as, or longer than, many books. And, just like a book, many dissertations contain a dissertation dedication. Colleges and universities understand that students might want to dedicate their document to an individual, group, or cause, so many of them make allowances for dissertation dedications to be included.
College and university dissertation style guides often include the option for students to include a dissertation dedication page in their document. In order for the student to incorporate a dissertation dedication page, they must follow the guidelines for the dedication page just as they would for any other report component. Dissertation dedications must adhere to formatting such as page placement, length, margins, page number format, and heading.
Dissertation dedications are intended to allow students the opportunity to pay tribute to a person, organization, instructor, family member, friend, or anyone else who was instrumental to the creation of the report, or even to the student's academic career as a whole. This individual, or group of individuals, may have provided practical dissertation writing help, topic selection assistance, general inspiration, personal support, or may have been instrumental in some other way such as financing the student's education or providing motivational help.
Although the report dedication page is optional, many learners feel they have to include it as an integral part of their document. A dedication can be a sentimental way for the student to review his or her educational course and share their intense thanks for the people, groups, or organizations that helped them reach the end of their educational road. The dissertation dedication may or may not appear in the report contents. Students should consult their college or university dissertation writing guide for assistance in how to write a dissertation dedication, its proper placement in the report, and other formatting requirements.
Even though a dissertation dedication is generally optional, students must still make sure that they follow formal writing rules when writing their dedication page. The dedication might be rather free-form, but it must still be well-written, grammatically correct, and free from spelling and punctuation errors. Dissertation dedications are generally not longer than one page, although many universities do not have specific length requirements as long as all of the formatting guidelines are followed. Some students elect to use their dedication to thank only a few people and others share their appreciation of many. Either way, the names, occupations, and positions of the individuals should be properly researched, spelled, and recognized.
Step-by-Step Video on How to Write . . . Persuasively