How to Use a Dissertation Sample: Tips from 3 Experts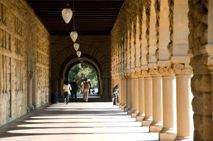 A sample dissertation is a complete or partial dissertation text that serves as a model for pupils. Sample dissertations are most commonly available from a university department. Sample dissertations may also be found in writing manuals and on educational resource websites. These two types of example dissertations will be very different, as those distributed by a university department will typically be actual dissertations completed by former students, while the samples distributed by other sources will likely be partial, un-published dissertation texts developed for modeling purposes only. In any circumstance, an example report should never take the place of a university's style and content handbook for dissertation preparation, as university policies regarding student manuscripts are updated regularly. Students should always obtain this handbook separately and consider it the authoritative source on dissertation composition.
A sample dissertation provided in a writing manual or another type of educational resource is most valuable for examining general aspects of report composition. These sources are often provided in order to show students the correct way to write dissertations using a certain writing and citation style. These samples will typically only present the report pages that have the most specific style requirements, such as the title page, references page, and appendix pages. Such samples may also present a sample of a page within the body of a report for purposes of demonstrating the proper way to cite references or title figures. These types of example dissertations are particularly helpful for formatting, but will likely not provide any insight on content issues.
The most useful sample dissertations are those that a student receives from his or her department. This is because the sample text will be in the same discipline as the one in which the learner will be writing and will also be composed following the guidelines of that particular department and institution. Though the student should always reference the university's dissertation handbook regarding exact formatting requirements, learners can use dissertation samples to see the result of these formatting requirements and observe how the text is laid out on the page. These types of example dissertations are also useful for determining the structure of a college report. Because dissertations are very long texts, their organization can be very difficult. Observing how another writer in the same discipline approached this organization can give the student ideas on how to structure his or her own text.
--------------------------------------
Viewpoint of Author #2
--------------------------------------
Whenever students need to write a dissertation, it is often helpful if they are able to review a dissertation example before they begin their research and writing process. After all, many learners only need to write one dissertation over the course of their entire academic careers. Therefore, reviewing one or more dissertation examples can help to give them a better understanding of the type of content and format of a traditional dissertation.
A dissertation is a very formal academic document that serves as the final document that a learner will write during a PhD program. Students are required to research a particular topic in great depth in order to write their documents. After they submit their documents, the works are often copyrighted and published in national databases.
Because dissertations are so important to a student's career and can mean the difference between earning and not earning a PhD, learners should do due diligence in order to ensure that they understand exactly what is required of them for the document. For this reason, it is helpful for students to become familiar with dissertation examples that they can mimic or use as a reference.
There are many different resources for dissertation examples. Some students find examples online. Other students can obtain examples from a professor or advisor. However, regardless of where a student obtains a dissertation example, it is important for the student to be sure that the example is well-written, contains accurate information, and is formatted in the same or similar manner as his/her dissertation must be formatted (as dictated by the student's university guidelines, professors, or advisors).
Every dissertation example should contain a cover page, acknowledgements section, methodology, introduction, abstract, body, conclusion, discussion, appendix, and references—though not always in that order. Many students prefer to review dissertation examples with advisors who have experience with dissertations so that they can obtain an intimate understanding of the importance of each of these sections.
Students also should be aware that there are several different types of dissertations. While the correct definition of a dissertation is a formal document that a pupil writes for a PhD program, some professors call reference reports and research papers "dissertations." If a student looks for examples of a PhD dissertation, he or she needs to be sure that the examples he or she reviews were written for a PhD dissertation and not for a lower level degree.
If all else fails, students may find relevant dissertation examples by searching in the dissertation archives of their college or university.
--------------------------------------
Viewpoint of Author #3
--------------------------------------
When a student needs to write a dissertation, it may help to have access to at least one report sample that he or she can use in order to understand the nature and requirements of a university dissertation. After all, most students will be writing a dissertation for the first time.
A dissertation sample can help a learner to understand the approximate length, format, and requirements for a reference project. However, in order for students to be sure that they have accurate information, they need to check the source of the report samples. In most cases, if a dissertation sample comes from a professor, advisor, or on-campus writing center, the report sample will be well-written and convey appropriate information.
In order to make sure that dissertation samples are of sound quality, students may also want to present the samples to an advisor for review. The advisor may then provide insight as to what elements of the report sample need to be altered for the student's own dissertation, such as format, required sections, length, and more.
Many students find it helpful to also review dissertation samples that pertain to their own areas of academic study. Students may find samples of dissertations by past students at the same university. Students may also look in national databases for dissertation samples from students at universities from around the country. These dissertation samples will be copyrighted and should not be plagiarized, even if the subject matter is very similar to a student's own research.
There are many uses for dissertation samples. Some students use dissertation samples in order to help them to define and refine their document topics. Other students may use dissertation samples for actual research, especially if a previously written report includes research in a field that a student is studying. Of course, other students may use dissertation samples in order to further understand dissertation formatting and style.
While a dissertation sample may be very similar to free dissertations, such as projects that students may find online, it is important for students to be aware that free dissertations are not always intended to be samples of dissertations. For example, a sample may be refined for accuracy and to provide complete information about certain elements of a college report. On the other hand, a free project that students find online may not be accurate, high-scoring, or even complete. Therefore, learners should always examine the sources of their document samples before they use the samples as a basis for their own dissertations.
Instructional Video on How to Write . . . Effectively