Ecommerce Dissertation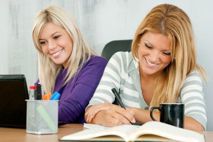 An ecommerce dissertation is a lengthy, original, investigation-based text composed by a business or marketing doctoral student as the final requirement of their degree. Ecommerce dissertations are typically studies of particular models, trends, or practices in ecommerce, and aim to reveal significant insights in the industry. Ecommerce dissertations are therefore typically reports of originally-designed studies rather than compendiums of previously executed research on a particular topic; ecommerce reports should therefore not be confused with a standard research paper, but should be considered pieces of original scholarship.
As with all reference reports, students composing ecommerce dissertations have a wide variety of topics from which to choose. The dissertation could be a comparative study that analyzes the merits and downfalls of two popular ecommerce business models. It could also be a study investigating best-practice methods for one particular aspect of an ecommerce company model, such as website traffic, advertising strategies, management practices, and business policies. It could also go in a different direction and focus on market analysis of top-performing ecommerce niches. Ecommerce is a very popular and growing industry, so there are seemingly endless possibilities for dissertation subjects. The most important consideration when selecting one is determining how such a subject will ultimately contribute to knowledge in the industry, as the primary objective of any report is to develop new insights that will be valuable in the field.
Though an ecommerce dissertation is an original research text, it will also rely heavily on existing research. Every dissertation is built on the foundations of previous findings and scholarly ideas, and ecommerce dissertations are no different. This means that the writer will need to invest significant time in researching existing literature on their particular subject of ecommerce. This research will allow the writer to not only determine what has already been done in the field, but also to assess how such completed research may be built upon in his or her own study to generate new insights. A summary of this research will be presented in the report in a section known as the literature review, so the student should keep careful notes throughout the research process. The background of, impetus for, and execution of the writer's original research study will comprise the remainder. This information should be arranged in a methodical way in keeping with the guidelines issued by the student's institution and department.
Step-by-Step Video on How to Write . . . Successfully