History Term Paper Writing: Tips from 6 Pros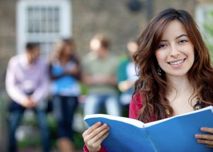 Students in history courses will often have to write history term papers as part of the regular curricula. In most cases, students must write their history term papers about a particular person (e.g., George Washington), time period (e.g., Middle Ages), or event (e.g., Civil War) that was covered in the class.
The student should begin by defining the topic. Professors will often assign topics. In other cases, learners will be able to choose their own topics for the history report. When a student chooses his or her own topic, the student may want to run the topic idea past the teacher for approval before beginning the report draft.
The first step to completing a history term paper is to research the subject about which the learner will write the document. The student should take detailed notes during this research phase so that the student has an easier time remembering what he or she studied.
Next, the student needs to create an outline for the entire history report. Some outlines include a full introduction and conclusion along with details about each paragraph of the history report. Other outlines provide a more general overview that the learner will fill in as he or she writes the document. All students need to decide which method works best for them.
After the outline has been completed, learners can begin to draft their history term papers. A history term paper is usually going to be edited many times before the student submits the report for a grade. Therefore, the writing process can be time consuming.
The first section of the history report should be an introduction, which should include a thesis statement. The thesis statement should be a one sentence overview of the point of the history report. Each subsequent body paragraph should support that thesis statement. Finally, the last section of the history report should be the conclusion, in which the learner will express his or her own conclusions to the research that he or she performed.
A history term paper is different from a history essay in many cases. Such papers are lengthy documents that students create after they research a subject for many months. They are also usually objective. An essay, on the other hand, usually provides a point-of-view or opinion.
--------------------------------------
Viewpoint of Author #2
--------------------------------------
A history essay is one that a pupil writes based on a historical or ancient subject. Many students have to write several historical reports over the course of their careers. For example, a student may have to write history essays for their high school classes many times. The student may also have to write history essays for college or graduate school classes. Additionally, even if a student does not study ancient times, the student may have to compose a history essay for another subject, such as the historical record of a foreign language.
The most important part of a history essay is that it should be written about a subject that happened in the past. Many learners write history essays to provide information about a historical subject or event.
In order to create a historical project that meets an assignment's requirements, students need to consider the subject and specific requirements of the assignment. For example, some professors want students to compare different historical events. Other professors may want students to provide their own commentary about events. More professors may wish for students to simply provide an overview of an ancient event.
All history essays are unique from other types of academic writings because in order to write the assignments, students need to study a particular subject in depth. For example, students need to study a particular subject in historical records before they can create an article about the subject. For this reason, many learners need to work on their research skills in order to effectively write history essays.
History essays rely a great deal upon a student's ability to research a historical event or person and process the information that they learned through the research. Research, of course, takes practice and many learners require special tutoring or teaching in order to learn how to properly research a historical subject.
Taking notes during the research process may also help learners write their history essays effectively, as they will be able to refer to the notes during the writing process in order to make specific references to their resources.
A historical report is different from a history article. Even though all historical writings will require a degree of research, it is commonly understood that, in an academic setting, an academic article is a document that requires a student's point-of-view. Scholarly documents usually require simple information and may not require the student's point-of-view. However, the amount of research required for both types of writing may be the same.
--------------------------------------
Viewpoint of Author #3
--------------------------------------
Many students will have to write a history research paper at some point during their academic careers, even if they are not majoring in a topic related to history. History research papers can be written about any topic, such as the historical record of a chemical use or the historical period related to an author. History research papers can also be written for general education classes that students take alongside the classes for their majors.
When a student has to write history research papers, the student needs to begin the composition process just like he or she would for another class. However, history research papers do require a great deal of research and will not need any hands-on experimentation, in most cases. In order to create an effective history research paper, learners should follow some basic guidelines.
First, the student needs to understand the topic of his or her history reference project. Many professors will assign a topic for the pupils. When a professor does not sign a topic, the student may be able to select his or her own topic. After the topic has been decided, the student needs to research the topic in depth.
One of the best ways to research history research papers is to review first hand and second hand resources. A first hand resource would be a journal or historical record. A second hand resource would be a book that was written about a historical subject or person. Students should take notes while they research in order to be able to refer back to their notes easily during the writing process.
Students should begin their history research papers by drafting an outline. The outline will help the student develop the flow of the report and determine exactly what (and how much) content to include. After the student has completed the outline, the student should be able to complete the first draft.
The first draft of the history research paper will probably not be the last draft. Therefore, learners should plan to set aside enough time for multiple drafts so that they can make sure that they are able to submit a document that they can be truly proud of.
A history report should be similar to the articles that students will write for other classes. History is usually just the subject of the report, such like English or biology. However, the major difference between history research papers and other report is the type of research that a student may find useful, such as different types of historical documents, including photographs, journals, records, maps, books, and more.
--------------------------------------
Viewpoint of Author #4
--------------------------------------
A history dissertation is a long, original, investigation-based document composed by a doctoral student in the final phase of his or her studies. History dissertations are written after a student has completed the requisite history coursework and passed a series of intense history exams; the thesis is intended to build on the information learned in the course of these pursuits and demonstrate the student's ability to think critically, research thoroughly, and provide new insight in his or her field.
Many history students in the report phase of their studies are already advanced scholars in their fields and have published or presented research texts in the past. However, history dissertations will be different from these works of scholarship in that they will be expected to be much longer. History dissertations are often the foundations for books; therefore, they must cover a larger amount of material and present that material in the specific way required by their universities.
History dissertations are based in research. Often, this research is centered on primary sources. A primary source is an original text. Often, primary sources are housed in the special collections divisions of libraries. Therefore, the type of research necessary for a history dissertation can require the student to travel to many different libraries in many different locations, as primary source texts are almost never texts that can be borrowed, but texts that must be viewed only in the special collections reading rooms of libraries. Students should always be sure to take copious notes when viewing such texts so that they have a plentiful information reserve to draw from later.
The way in which the student structures his or her history dissertation will depend on the type of history dissertation being written. However, all history dissertations will include several sections, including: (1) pages of front matter, including a title page, copyright page, approval page, abstract, table of contents, list of tables, and list of figures; (2) the main body of the document; (3) a comprehensive list of the references used in the report; (4) an appendix; and (5) the writer's curriculum vitae. The structure of the main body of the document will depend on the nature of the study being done.
All universities issue very specific guidelines for dissertations, and these guidelines must be followed exactly. Among other things, these guidelines will make note of the required writing and citations style the student must use; however, unless otherwise indicated, a student can assume that he or she is to write the report using Chicago Style.
--------------------------------------
Viewpoint of Author #5
--------------------------------------
An American history report should use findings from scholarly research to thoroughly examine a specific aspect of American history. An American history term paper is different from a typical history essay in its length and breadth. A term paper, as its name suggests, implies that its composition is the culmination of a term of study. It is intended to present the student's comprehensive grasp of the topic at hand and her ability to communicate intelligently in the field. Therefore, an American history report should present a detailed knowledge of both the chosen topic and the general context of American history.
American history term papers can take various forms, but the most common are research essays and historiographies. Research essays present a definitive thesis and proceed to argue that thesis using ample evidence from scholarly research. Historiographies do not contain an argument, but rather present a comprehensive overview of research on a single, specific topic. Both types require a similar investment in preparation and research.
The first key to an accomplished American history term paper is selecting a specific and interesting topic. To write either a research essay or historiography on the Civil War would certainly be interesting, but would take a lifetime. The topic must be narrow enough that it may be fully addressed in the scope of the allotted page limit. Therefore, it is imperative to pick a very defined, narrow topic. For instance, examining African-American soldiers in the Civil War is significantly more specific than the Civil War. But even that could be a book. This topic could be narrowed again to be African-American soldiers in the Union Army in the Civil War, and then again to be African-American soldiers in the 33rd regiment of the Union Army.
Once the topic is selected, extensive research must be undertaken to uncover multiple sources on the topic. This research should then be synthesized and presented according to the style of paper the student is writing. If it is a research essay, the student must develop a thesis—a statement or group of statements that asserts an argument and explains how that argument is going to be defended. Given the topic above on African-American soldiers in the 33rd regiment of the Union Army, the student might choose to present a thesis that argues that the members of the 33rd regiment were unique among other African-American soldiers in the Union Army. In that case, the report would go forth to give evidence of why the 33rd regiment was distinct. If the student were writing a historiography, the report would be an organized presentation of what scholars have said about the 33rd regiment over years of historical writing and research.
American history reports should clearly introduce the topic and its significance early in the text. Do not launch into the report without first providing the reader with a specific definition of the topic and a contextualization of the topic in the scope of American history. The body of the document should use clearly defined paragraphs with strong topic sentences to discuss the points defending the thesis (if it is a research essay) or the various scholars who have written on the topic (if it is a historiography). The conclusion should draw new light to the thesis (if it is a research essay) or point to areas needing further research (if it is a historiography).
American history papers generally follow Turabian or Chicago Style for citations and references.
--------------------------------------
Viewpoint of Author #6
--------------------------------------
A free history term paper is a sample project that is made available to student writers so that they can have a model of what a history report should look like, sound like, and include. Free history term papers may be provided by history departments or history professors so that the students of a particular class or university can become familiar with the way that university wishes its history students to compose term papers. Free history term papers are also available from online writing services that sell or edit history term papers as a way of demonstrating the type of results that service produces.
Free term papers are available from a variety of places and for a variety of reasons. The difference between a free history term paper and a free term paper in another discipline is that the history paper will reveal the writing conventions and expected content of a document in history. Every discipline has different ways of writing, citing, and presenting information. Therefore, a generic free term paper will likely differ dramatically from a free history report.
The best way to use free history term papers is to study them to uncover the way they work. This means examining the choice of topic, the thesis statement, the way the thesis is explored, the structure of the report, the writing style of the report, the type of language used, the citation style employed, and the format. All of these are significant and prominent elements of an academic article, and if students can begin to understand how and why these elements appear the way they do, they are more likely to be able to correctly execute these elements in their own documents. Because every report writer and every report are different, however, a student should avoid limiting her examination and analysis of a free history term paper to just one text. It is best to look at a variety of term papers to determine how writers executed the elements of the report differently. Such examination will often lead students to see how the components of a report are often flexible and can be tailored to meet the specific needs of the writer or topic.
The best free history term paper a student can use is one provided directly by his or her professor. This is because such a report is clearly one that the professor deems worthy of modeling. If a professor provides such a report to the student, the student should follow its stylistic and structural style closely and prefer its conventions to those of any other report models the student may have.
Instructional Video on How to Write . . . Convincingly