Informative Essay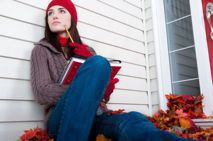 There are many situations in which a student might have to write an informative article. An informative essay is basically a standard assignment that not only provides a point-of-view, but also provides a significant amount of information. Students may have to write informative projects for any course that they are taking at any level of study.
There are several steps that students can take in order to ensure that they write effective and well-composed informative essays. First, students need to understand the nature of the topic about which they must write. Many students are required to write their own informative projects based on a topic discussed in class. Other students may have to write their informative projects based on their own research that they perform outside of class.
Regardless of the informative assignment topic, learners should always be sure that they understand what the professor is looking for prior to beginning research and writing for the informative article. Once the student understands the topic and reviews the complete project requirements, learners can begin their research.
Many students will map out a research plan for their informative articles that includes interviews, research in a library, experimentation, and more. Students should have an idea of what kind of research they will use in order to write the informative essay before they get started, even though the research methods might change once the student begins the research process.
After a student is satisfied with the amount of research that he or she has performed, the student should develop an outline for the informative article. The outline will provide the basic structure and content for the document and will help the student to write more effectively if he or she can follow the outline closely.
Students can begin the first draft of their informative essays once they have completed their outlines. They need to be aware that the first draft might not be the last draft, so they should set aside enough time to revise and edit each draft before submitting the final work.
There are many types of academic documents that students will need to write as part of their studies. While student papers are very common assignments, informative essays are not assigned quite as often. Unlike standard writing assignments, informative essays are designed to share information and provide moderation commentary. Traditional assignments are not necessarily designed to share information, but they are suited to provide a point-of-view.
Step-by-Step Video on How to Write . . . Successfully