How to Write a Marketing Plan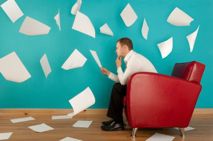 When you develop a new product, one of the most important things you can do to help ensure its success is learning how to write a marketing plan that will help you to reach your target audience. Writing a marketing plan is not a simple task. If you hope to have success with your marketing plan and to get your product known, you will need to create a well-developed and researched marketing plan ahead of time.
Before you begin marketing plan writing, you will need to conduct an extensive amount of data collection. The research you conduct is meant to help you determine your target audience as well as their likes and dislikes. By identifying who you will be marketing the product to, you can develop a marketing plan that will appeal to their wants and needs. As a result, you will have a much greater chance at winning them over as customers.
If you have marketed products before, your marketing plan will also involve taking a reflective look at the products you have marketed before and the success of those marketing campaigns. In this way, you can learn from past mistakes and triumphs in order to develop a new marketing plan that is more likely to be successful.
After conducting all of the proper research, your marketing plan writing will include detailed information regarding your target audience and how that audience is best reached. It will also include a detailed look at past marketing experiences and how those worked. Next, you will layout a proposal for your marketing plan for your new product.
Your new marketing plan should also be very detailed and describe the exact steps you will take to market the new product to your target audience. For example, it will detail whether or not you will be using television ads, a direct marketing campaign, Internet ads, or more. In addition, it will describe the type of ads that are most likely to be successful with your target audience.
Another aspect of the marketing plan essay is looking toward the future. As such, your marketing plan should include your future goals, including how you foresee marketing the product down the road. This is an important component because your initial marketing strategy is typically more about making the product known, while subsequent marketing strategies would be more about convincing the target audience to make a purchase.
The main purpose of writing a marketing plan is to provide your group with a plan and a direction for selling your new product. At the same time, it helps to make sure everyone in the organization is on the same page and in support of the marketing strategy that will be put to use. Therefore, marketing plans should be somewhat persuasive in nature, meaning that the proposed plan should be significantly backed by data and research making it clear that this is the best approach to follow. At the same time, it should be free of opinion and should be written in the third person, which means it should not use words such as "I" and "you."
Viewpoint #2
Students studying subjects related to advertising and business will often have to write a marketing plan as part of their coursework. A sample marketing plan should include all of the basic parts of a real marketing plan, even if the marketing plan will never be executed. Additionally, a marketing plan should also contain information about why the student used certain methods. Sometimes, students may also have to execute the marketing plan for the class.
Basic marketing plans include the following sections: background about the product or service that is being marketing, budget for the plan, audience that the product or service is trying to market to, demographics about that audience, a step-by-step guideline for the execution of the marketing plan, and metrics for analyzing the effectiveness of the marketing plan.
Many marketing plans also have phased launches. For example, if a student is creating a marketing plan to launch a new product, the first phase might be to create interest about the product. The second phase might be to introduce the product. The first phase could be to provide examples of why the product is necessary. The final phase might be to prove that the product works and has developed a track record.
Students need to pay careful attention not only to providing details in their marketing plans, but they also need to pay attention to the presentation. A professional marketing plan will include a cover page and be nicely bound. The presentation should be printed on thick paper using color graphics throughout the plan. These graphics may demonstrate facts about demographics or include other statistics.
Marketing plans should always be developed to support brand awareness of a product or service. Some marketing plans employ grass-roots methods, such as hosting demonstrations of a product or posting stickers around time. Other marketing plans use social marketing methods, such as the use of online social networks to promote a product. Many marketing plans use traditional marketing methods, such as advertising campaigns that include TV, radio, Web and newspaper advertisements.
A marketing plan is not the same as an advertising plan. A marketing plan provides a broad overview of how a product or service will be marketed. These plans include statistical analysis of the product and market as well as goals for the overall marketing program. However, an advertising campaign usually has a short-term goal of creating attention for a product or service by reaching out to customers. Advertising campaigns are often integrated with marketing plans, but they are not the same.
Helpful Video on How to Write . . . Powerfully