MLA Style Research Papers: Tips from 8 Experts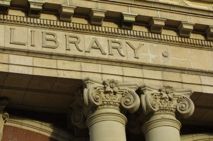 An MLA style research paper is a project that a pupil writes using MLA format. MLA stands for Modern Language Association and is a common style used in academia. MLA style research papers must follow specific formatting, as well as rules for footnotes and citations. MLA style research paper formats are common in high school, undergraduate, graduate school, and doctorate programs.
MLA style reports should always begin with a cover sheet that includes the centered title of the work 1/3 of the way down the sheet. Under the title of the report, the student should include his or her name. The date and course title should appear centered at the bottom of the page. Professors will often require additional information to appear on the cover page as well, such as the professor's name and the specific course number.
When formatting the report, MLA style research paper guidelines dictate that it should be typed in 12-point, Times New Roman font and that the pages should be double spaced. Margins should appear one inch around the document on all sides and each paragraph should be indented by half of an inch (which is the TAB key or five space keys). Additionally, page numbers should appear in the upper right hand corner of each page. The first page is usually not numbered, though some professors will require it. Also, many professors require that a student's name also appear next to the page number.
In terms of MLA style research paper citations, learners should include a separate page for all endnotes, as opposed to inserting endnotes at the end of a page. The report should also have its own Works Cited section, in which cited works are formatted properly according to MLA guidelines. MLA guidelines vary based on the type of work that the student needs to cite. For example, the citation for a Web site is different from the citation format for a book or a magazine.
MLA style research papers are common for all levels of academic study. Even though they are common, many learners confuse MLA with AP (Associated Press) style. AP style is similar to MLA style in that it is a standardized format that students and professionals use to create their written documents. However, AP style is most often used in journalism and has different formatting and citation requirements than MLA style.
MLA style research papers are common for all academic courses. However, AP style is common for journalism courses. Therefore, students studying English and journalism may need to switch between MLA and AP styles when creating their documents.
--------------------------------------
Viewpoint of Author #2
--------------------------------------
The MLA essay is most commonly assigned in humanities courses. Some students view MLA essays as the easiest essay format because the style is simple. MLA essays use much of the same formatting that students learned when writing reports throughout their entire primary and secondary education.
An MLA essay begins with the basics. Students should put their full name, course name and number, submission date, and instructor name at the upper left corner. An instructor might also request that the student include their student identification number and other information, as well. Students should always be sure to include any additional information that the instructor requests.
An MLA report should also include a header that displays the student's last name and page number in the right header. Programs such as Word, Works, and other up-to-date word processing programs have a feature where the pupil can set the program to automatically update the page number so that they do not have to manually enter it for each page. The header should be formatted with the student's last name, five blank spaces, and then the page number.
Each MLA report should have a title. The title should reflect the contents of the report and should not be inflammatory or offensive. The title should be one double-spaced line down from the student name block and should be centered. Students should be sure that their title is properly capitalized.
MLA essays require the use of an easy-to-read font, such as Times New Roman or Arial. The font should be 12-point size unless otherwise indicated by the instructor. Some instructors like students to use 14-point font. MLA reports should be double-spaced with one-inch margins all around. Students should include a blank line between paragraphs and indent each new paragraph one-half inch.
The main reason that students often prefer to write MLA essays is because of the ease in inserting citations. Unlike some more difficult styles that require the use of footnotes, endnotes, or complicated citations, MLA essays call for simple parenthetical citations inserted at the point of reference within the document. Citations should include the last name of the reference's author, a comma, and then the page number where the reference can be found.
Citations are important because they give credit to the original author of the information that the student has used for the document. Using someone else's work without properly citing its use is called plagiarism whether the lack of citation is intentional or unintentional. In addition to in-text citations, MLA essays also require a bibliography on a separate page at the end.
--------------------------------------
Viewpoint of Author #3
--------------------------------------
An MLA term paper is a format that a learner will need to use in order to write a term paper properly. Specifically, MLA is a format that is extremely common for academic writing. Most academic institutions will require or suggest that their students create their documents in MLA style, as MLA is a standardized term paper form that is easy to follow and makes all reports appear to be similar.
MLA term papers have specific formatting guidelines. MLA style does not refer to the content that appears in a report, but it does pertain to how a student will include content. Therefore, students need to pay attention to MLA guidelines when creating their documents.
If a professor has assigned a project that should be completed in MLA style, the professor will probably give students MLA guidelines. However, MLA term paper guidelines are also available online and in resource books for writers. If a professor assigns a term paper but does not tell students what format to use, it is safe to assume that MLA style will suffice, as it is the standard style for reports.
MLA term papers begin with a title page, in which the student includes his or her title for the report, as well as the student's name and course number. The student may also include the report submission date on the title page.
Next, each page of the document should contain a page number in the upper right hand corner of the page. The student's last name should appear in all capital letters just before the page number. Most professors do not want a page number on the title page or the first page, but some may.
The report should be typed in 12-point, Times New Roman font and double spaced. Margins should be set to one inch on the top and bottom of the page and one inch on the left and right sides. Each first sentence of a paragraph should begin five spaces into the paragraph, which is the same amount of space that a student can create using the TAB key.
MLA reports should all look the same when a professor receives them. That way, professors can be assured that students have included an appropriate amount of information, and the professor can easily check references.
There are some courses, however, where a student will need to write a document in APA style. APA style is usually used in journalism or English courses, as it is a closer format to professional guidelines for their industry, such as AP guidelines. However, when a student needs to write a formal academic term paper, the report will usually follow MLA term paper guidelines.
--------------------------------------
Viewpoint of Author #4
--------------------------------------
MLA, which stands for Modern Language Association, is a standardized style in which many professors require that their learners write their documents. It is a popular academic writing style, but not necessarily a professional writing style that is used by professional writers. By reviewing a sample MLA research paper, learners will not only learn how to cite their sources, but they will also learn how to format a reference project.
From a sample MLA research paper, learners should first recognize the basic formatting and writing guidelines. For example, the sample MLA report should be typed on standard computer paper (which is 8.5 inches by 11 inches). All MLA reports should also be double spaced in 12-point, Times New Roman font. Unlike some other report formats, MLA requires that there is only one space after each period, comma, or other punctuation mark. Paper margins should be set at one inch on all four sides. The first line of each paragraph also needs to be indented by half an inch (which is different than Web writing).
When citing sources, sample MLA reports should indicate that all citations are either done using italics or with an underline. Endnotes should be included in their own section; not in the works cited section. In order to reference a citation within the body of the document, the last name of the author of a document and the page number should appear in parentheses directly after the citation. The sample MLA research paper citation might look something like this: (Jones 5).
Proper citation sections of sample MLA research papers also require MLA format. Each type of document should be cited using a specific format. For example, the format that one would use to cite a book is very different from the format one would use to cite a Web site resource. Sample MLA research papers will usually have examples of several types of citations.
A sample MLA research paper is different from a sample AP (Associated Press) paper. The AP style and MLA style are very different. AP style is one of the most common styles for professional writers, such as reporters. For that reason, many English students and students studying media writing should be very familiar with AP style as well as MLA style.
MLA style is a largely academic writing style that puts a special emphasis on proper citations. When a student reviews a sample MLA research paper, the student should always make sure that the report has been writing in MLA style instead of AP style, though the two are similar.
--------------------------------------
Viewpoint of Author #5
--------------------------------------
Whenever a student is required to write an MLA research paper, it may help helpful for students to see an MLA research paper example for tips on how to format the report and for what types of sections the student should plan to include in the report (such as a cover page or appendix section).
Students in all levels of academic study may have to follow the MLA format when writing reports, as the MLA format is one of the most common and widely accepted formats. Therefore, it may be helpful for all students to review MLA research paper examples before they write their first MLA papers.
In order to find MLA research paper examples, learners can access a variety of resources. Many students are given MLA research paper examples by their professors, which are usually articles that former students have created. Other students may find MLA research paper examples through a campus writing center, which are usually located on most campuses. Another resource where students may be able to find an MLA research paper example is online.
When a student looks for a MLA research paper example online, the student should begin by checking the source. Many excellent MLA research paper example sources are university Web sites. For example, many university writing centers have an online division where students can access MLA style and format examples of all different types of academic papers.
Some professors will publish MLA guidelines online as well in order to ensure that students have access to the guidelines when and where they need them. Some professors will post MLA research paper examples next to these guidelines so that students can use the examples as a reference.
If a student is looking online for an MLA research paper example, the student needs to be sure that the information that he or she is receiving in the example is accurate. One way to check this information is to cross-reference the example with a list of basic guidelines. For example, all MLA research paper examples should be double spaced in 12-point, Times New Roman font. They should also have a cover page, which lists the title of the report as well as the student's name.
When students look for MLA research paper examples, they need to be sure that the examples that they are using follow MLA format and not APA format. Both formats are similar and can be easily confused. For example, both formats require that students use double-spaced, 12-point, Times New Roman font. Therefore, students may want to double check with the owner of the example to make sure that it was created using MLA style.

--------------------------------------
Viewpoint of Author #6
--------------------------------------
MLA research paper format is probably the common format for college research papers. In fact, most professors recommend that if a specific format is not assigned to students, they should follow the MLA style guidelines for their documents. Therefore, an MLA research paper is not only a common format for assignments, but it is also a format that all students will most likely need to become familiar with during their academic careers.
When it comes to writing an effective and correctly formatted MLA research paper, students need to take a look at two basic elements: MLA style and the role of the document. First, a reference report is a very common assignment for all grades levels and courses of study. When students are assigned research papers, they will need to study one particular topic in depth and then communicate their findings in a well-flowing reference project. Many students spend weeks or months researching and writing their documents.
Secondly, students need to understand what the MLA part of MLA research papers means. MLA is a very ubiquitous style for all levels of study and all subjects. There are several distinguishing characteristics of MLA research papers. However, students would be wise to look for specific MLA guidelines, which they can obtain from a trusted source online or from a professor.
There are many different considerations that go into the MLA format. First, all MLA research papers need to have a cover page that includes the title of the report and the student's name. Many professors also require learners to include the date, course, and professor's name.
The body of an MLA report should also be written in 12-point, Times New Roman font. Text should be left justified and placed within 1/2-inch margins around the page. MLA reports should also have a header that contains the page number.
Students that are required to write MLA reports should be aware that there are many different formats for writing assignments. Therefore, when they look for examples of reports or writing style guides, they need to be sure that they are using MLA examples and guides and not APA or Chicago resources, for example.
While MLA and APA are very similar style guides, they do have different formats for the reference section and the cover page that alert professors immediately if a student has followed the wrong format.
--------------------------------------
Viewpoint of Author #7
--------------------------------------
A research paper bibliography is the section of a document in which a learner will include all relevant resources that he or she has used in order to create the document. Research paper bibliographies can include a few resources to many dozens of resources, depending on the level of information that a student has used during his or her assignment. The minimum recommended number of resources is usually about five.
In order to write a research paper bibliography, the learner will need to include the name of the publication that he or she has used for the research, its author(s), publication date, publisher, and any page numbers that the student referenced. A bibliography can include sources for books, periodicals, journals, magazines, Web pages, and more.
There are specific formats that students should use for the document bibliographies. For example, MLA format requires that the student include the last name of the author, first name, name of publication, publisher, publication date, and pages used. However, each format will be modified for the specific reference. The way a student would reference a magazine is different from the way a student would reference a book. A professor will indicate which format a student should use.
It is important for students to be aware that when they include a bibliography in their documents, the bibliography should refer to a specific resource that the student used. In most cases, professors will only allow students to include resources that he or she cited in the actual reference project. Therefore, every entry in the report bibliography should link directly to a part of the report in which the student used the resource.
Research paper bibliographies also only include those materials that a student used first-hand. In some cases, if a student has used another report or resource that has its own set of resources, the learner will mistakenly copy his or her resources bibliography. For example, if a student used a college dissertation as a resource, then the student may copy all of the references from the college dissertation bibliography to use in his or her own article. However, learners should only include references that he or she used directly—not second-hand resources.
A research paper bibliography is different than research paper footnotes. Research paper footnotes often contain references, just like a bibliography. However, research paper footnotes serve to clarify or reinforce a particular idea that a student presented in an analysis assignment. The research paper footnotes should only include references that are also included in the report bibliography, as well.
--------------------------------------
Viewpoint of Author #8
--------------------------------------
The MLA research paper format is the style that a learner will have to use as he or she completes his or her assignment. All professors and institutions adopt a particular style guide that they require their students to use. However, some professors are stricter than others when it comes to enforcing the style guide.
The two most popular style guides for research papers are MLA and APA. The MLA research paper format is the most popular style, as it is most widely used in all levels of study and by all academic departments. APA style is preferred by journalism professors, in most cases.
The MLA research paper format basically states that students should always have a cover page with their documents. On this cover page, the student should state the title of the report in the center of the page about one third of the way down the page. Just under the title, the student should state his name. At the bottom of the cover page, the student should state the date and the course title.
The font that students should use throughout the document is 12-point, Times New Roman. The MLA research paper format also requires that students have one inch margins around the four sides. The indentation at the beginning of each paragraph should be five spaces, or the equivalent of the TABS key, in MLA research paper formats.
Also, MLA research paper formats require that students put their last name followed by the page number at the top of each page of the report, except the cover page. In some cases, professors might ask students to leave their names out, though.
The purpose of MLA research paper formats is to ensure that all articles that a professor receives are uniform. This uniformity helps professors to be sure that the reports are of an appropriate length and helps to ensure that the professor is not distracted by formatting issues with the document.
There are many similarities between MLA research paper formats and APA formats. However, the differences are enough to make them two separate formats. Therefore, students need to be aware that if they are required to write an assignment according to MLA style, they should not compose a report according to APA style. The major difference between the two styles will appear in the cover page, as APA requires student to put page numbers and an abstract of the title on the cover page.
Step-by-Step Video on How to Write . . . Powerfully