Nursing Essay: Tips from 3 Term Paper Pros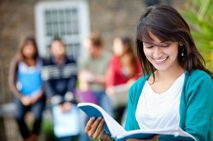 Nursing students will be required to write more than one nursing essay assignment throughout the course of their degrees. Among these will likely be some types of nursing essays in which the student is called on to present his or her own ideas, analyses, and interpretations of a particular nursing-related topic. Nursing reports should not be confused with nursing research papers, which are another common written assignment for nursing pupils. Whereas a nursing research paper will require the student to perform an investigation into scholarly and medical materials on a topic, a nursing essay will likely incorporate little external data and will focus more on the writer's own interpretations based on what he or she has learned in class and through experience.
Nursing reports should be on very specific aspects of nursing. For instance, the student may be required to write an article regarding nursing practices for end-of-life care. The student would then need to select a single aspect of end-of-life care that he or she can explore in an in-depth way in the space allotted. Possible topics for nursing essays on end-of-life care might be the role of nurses in in-home, end-of-life care, or communication styles and approaches nurses should adopt when dealing with dying patients and their families, or the ways nurses and doctors can better work together to ease the physical and emotional stress of dying patients. After the topic has been selected, the student must then present a thesis statement by asserting his or her individual interpretation, analysis, or opinion regarding that specific topic. For instance, a critical assertion on the role of nurses in in-home, end-of-life care may be as follows: "The intimate nature of in-home care often elicits a strong emotional bond between patients and nurses as nurses become not only medical caregivers but also the symbol of the patient's approaching transition into death. Therefore, in-home nurses must adapt their behavior to be not only clinical professionals but also sources of personal support and guidance for their dying patients."
Once a thesis has been asserted, nursing essays simply need to develop the ideas, interpretations, analyses, or opinions put forth in that thesis. This will require the student to establish a few primary ideas that support the thesis and then fully develop them in separate paragraphs. It is best to select a few supporting ideas that are strong and that the writer can explore in an in-depth way than to present a dozen examples that are poorly defended. Each paragraph that develops these ideas or examples should begin with a clear topic sentence—a sentence that identifies what that paragraph will be about and signals a transition from the previous paragraph.
After the thesis has been developed using the best possible examples, the nursing report should conclude with a paragraph or two that suggests how the information presented in the body of the document can be applied in the field or how such an application would be of benefit to nursing patients and the practice of nursing at large. The conclusion is not a place for a summary of what has already been stated in the body of the document, but a place in which the writer should explain how the thesis fits in to nursing as a whole.
--------------------------------------
Viewpoint of Author #2
--------------------------------------
Some nursing programs require that their learners write nursing term papers on topics that interest them. Many graduate school nursing programs do not require learners to write nursing term papers, though. Instead, if a student has to write a nursing term paper, it is usually for an undergraduate nursing program.
A nursing term paper is just like a term paper for any other topic in school, except that the topic of the nursing term paper must have something to do with nursing. In most cases, professors will not assign a topic for a nursing report. Instead, students generally select their own nursing term paper topics based on an area of nursing that particularly interests them. For example, if a student is interested in wound care, the student may research and write a nursing term paper on a subject related to wound care.
Students need to research a particular topic in depth in order to create a nursing report. Term papers in any subject are academic writings that are based on research that students perform over a semester or extended period. In order to create an effective project, students need to outline the report after doing research but before they begin writing the nursing report.
As a student plans the outline and structure of a nursing term paper, the student needs to keep in mind that it should not only share information about a subject, but the document should also provide conclusions based on the information. A term paper is, therefore, usually an academic work in which a student is able to express his or her critical thinking skills and information gathering capabilities.
Nursing reports should begin with an introduction in which the student describes the purpose of the report as well as background information about the subject. The introduction can also include an argument, which is a one-sentence statement about what the learner will prove. The body of the document should support the thesis with new information or ideas. Finally, the conclusion is where the student ties together ideas and information based on the research he or she did for the document.
A nursing term paper is different from a nursing scientific paper. There are situations in which nursing students need to perform scientific research as part of their nursing programs. Nursing term papers may be based on that research, but they are not the same as the scientific paper. A scientific report should outline the scientific method of research and describe the process and results of the scientific research in very factual steps. A nursing term paper may provide some of the information included in a scientific paper, but the document should also contain an analysis of the research.
--------------------------------------
Viewpoint of Author #3
--------------------------------------
Many students in higher level nursing programs will have to complete a nursing dissertation in order to graduate from the program. In most cases, students in a graduate nursing program will not have to complete a nursing dissertation, but they may have to complete a nursing thesis. However, students in PhD nursing programs will have to complete nursing dissertations in order to graduate with a PhD in nursing.
In order to complete a nursing dissertation, students need to study a particular subject related to nursing in depth. In most cases, it is best for the student to study a particular area of nursing that interests them a great deal, as they will spend a vast amount of time with their research.
Additionally, after learners write their nursing dissertations, the reports will be published. In many cases, these dissertations will add to a student's career after his or her graduation. Therefore, students need to be careful to perform excellent research and write a well-written and informative nursing reference project.
The first step that students need to take when writing nursing dissertations is to decide on the topic. Once the topic has been decided on and approved by an advisor, the pupil can begin his or her research. For a nursing dissertation, the research may require experimentation and interviews as well as hands-on experience with patients or nurses. Students should keep a journal of their research. Often, this research will require many months of work.
After the student has completed his or her research, the student needs to write an outline. The outline will provide the format for the document and should contain plenty of information that will direct the flow and content of the nursing reference project.
Once the student is satisfied with the outline, the pupil can begin to actually write the nursing reference project. The writing may take many weeks and often requires several drafts. Therefore, students need to be sure that they spend plenty of time with the writing stage so that they can be confident that they submit the best draft possible for review.
A nursing dissertation is similar to a nursing paper in that a dissertation and a paper both require a substantial amount of research and effort. However, a nursing dissertation is a huge undertaking that requires many weeks or months of data collection. Therefore, nursing dissertations are greater articles that also stick with students for their entire careers, in many cases.
Instructional Video on How to Write . . . Effectively