Psychology Research Paper: Tips from 7 Pros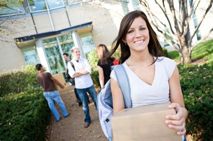 Psychology is a large and diverse field with many compelling areas of interest. Therefore, students who are searching for a psychology research paper topic have a panoply of options from which to choose. However, learners should know that psychology research paper topics are different than psychology essay topics because they must be topics that can be defined and explained through existing research alone rather than through the writer's own interpretations. Therefore, students have to select a topic that can be fully investigated and discussed through research studies and opinions rather than the student's own interpretations or experiences.
Nearly all psychology topics can result in good psychology research papers if the student invests some time and thought into refining the chosen topic into a narrow and interesting one. For instance, "memory" is a hugely broad psychology research paper topic. It is so broad that it prevents the reader from fully engaging. However, if the topic were narrowed to "the way smell affects memory," then it is automatically more interesting because it touches on a very specific aspect of memory and thereby invites reader curiosity. Every topic can be refined in this way. It simply requires the writer to ask himself a series of inquiries:
"What general area of psychology interests me the most?"
"What in particular about that area is most intriguing or challenging?"
"What is a small sub-topic within that area that can help me begin to understand the area as a whole?"
If a student's answer to the first question regarding which general area of psychology interested him the most led him to decide that he was most interested in learning behavior, then he would go on to determine what particularly about learning behavior was of most interest to him. Perhaps it is the effect of environment on learning behaviors. Because this is a huge topic, he would then need to find a small topic related to the effect of environment on learning behaviors, such as the effect of group study on knowledge retention.
Every topic can be revised and refined in this way to develop a compelling psychology research paper topic. Students must only remember that in order to be compelling, their topics must be as specific as possible. In addition, their psychology research paper topics should be fitting for research paper-length texts. This means that the topic should be small enough that it can be explored in an in-depth way within the space of the allotted page limit.
--------------------------------------
Viewpoint of Author #2
--------------------------------------
A psychology essay is a brief composition that requires a learner to demonstrate his or knowledge about a particular psychological practice, theory, or pathology. Psychology essays are commonly featured on psychology exams. They can also be required as formal writing assignments for psychology courses.
A psychology essay may be different from the types of reports a student has composed in his or her English classes in that it is a purely academic text. This means that even though the student is sharing his or her own thoughts, analyses, and opinions, he or she should do so in an academic voice and through the use of academic conventions. This means that unless otherwise indicated, it should not include any mention of the writer's personal experiences, should avoid the use of the first-person voice ("I" and "me"), and should be focused entirely on informing or arguing rather than reflecting. In other words, a psychology paper must be a formal, thesis-based text that either seeks to inform the reader about a specific psychological phenomenon or argues for or against a particular theoretical stance or practice.
Because they are formal academic texts, psychology essays must make their claims through the use of sound, investigation-based evidence. This means that writers cannot simply assert their opinions, but must point to precedents or research studies that support those opinions. In a psychology essay for an exam, a student will not have access to secondary research, so should rely on his or her knowledge of the course material for his or her evidence. In a formal writing assignment, however, the student should support his or her claims with valid scholarly research. Students should ensure that this research is current, as psychology is a field in which many advances and changes are made regularly.
Psychology essays will be organized around a thesis—the central point or argument. Therefore, every paragraph should relate directly to the development or support of that thesis. These paragraphs should begin with topic sentences that clearly alert the reader to the primary objective of the paragraph, and then should proceed to fully develop the point being asserted through the use of evidence and analysis.
If the article is being composed for an exam, it is likely that the writer has a limited allotment of time in which to write. Therefore, such reports must be extremely direct and to the point, and should strive for clarity of content rather than stylistic polish. In a formal report assignment, however, the student must focus on developing his or her writing style to suit the formal tone of the assignment. Furthermore, all formal psychology reports should follow the stylistic and documentation guidelines issued by the American Psychological Association (APA) and its Style Manual.
--------------------------------------
Viewpoint of Author #3
--------------------------------------
A psychology term paper is a project that a pupil writes as part of a psychology class. Psychology term papers follow the same flow and general format as all other types of assignments that a student might write for different subjects. However, the distinguishing characteristic of a psychology term paper is that a pupil writes it as part of a psychology class.
There are many ways that a student can come up with a topic for a psychology report. In many cases, a professor will assign a subject about which the student should write the document. However, if a student needs to come up with his or her own topic, then the student has a wide variety of topics to browse.
Psychology term papers may cover any genre of psychology. Students will most likely wish to write a psychology term paper about a subject that they have been studying though. For example, if a student is studying developmental psychology as part of a psychology class, then the learner will most likely want to write a term paper about developmental psychology—at least to some extent.
In order to create a well-written report, learners will need to follow a specific format and flow. The report should begin with an introduction in which the student outlines the background of the report as well as key concepts that the learner will discuss. The introduction should also include a thesis statement. A thesis statement is a one-sentence statement that the learner will prove to be true.
The body of the document should contain separate paragraphs that contain information about a particular topic related to the document. Each body paragraph should support the thesis statement and the theme of the document.
Finally, the last part of the document should contain the conclusion to the document. The conclusion summarizes the points that the student has expressed in the document and allows the student to draw his or her own conclusions about the thesis and the report subject.
A psychology term paper is different from a psychology research paper, though the two are the same. Psychology term papers are academic documents that a learner will write in order to complete a particular course. The term paper often takes up a significant portion of the student's grade. However, a research paper might be a report, but it may also be a stand-alone document that has nothing to do with a report. Therefore, the reason for assigning research papers is more flexible.
--------------------------------------
Viewpoint of Author #4
--------------------------------------
Doctoral students studying psychology as part of a PhD program may have to write a psychology dissertation in order to graduate from the program with a PhD in psychology. A dissertation is a lengthy project that students generally spend several months or years to research and complete. Therefore, psychology dissertations are very important parts of all PhD programs.
In order for students to write effective psychology dissertations, students need to first understand the importance and weight of a report to their careers. Such documents are often the most important academic works that students will write. They can not only provide a forum in which students can perform pioneering research in their industries, but they can also help learners to get recognition that will land them in a job or career after they complete their studies.
Because of the importance of psychology dissertations to the profession, learners should spend a good deal of time researching different topics that they wish to pursue for their documents. Once students have found a topic that interests them the most, they should dedicate a significant amount of time to studying it. Many students develop a plan of approach that they then modify as the perform research for their psychology dissertations.
Due to the nature of psychology dissertations, many learners not only have to research their topics in books and journals, but they will also need to conduct experiments and interviews. Therefore, students may work as a team as they develop their psychology dissertations. However, the project that a student submits for graduation can only be authored by the one student that submits it, even if the student had help during the project.
Students may choose to publish their psychology dissertations in journals. In fact, many learners write articles and reports about the information they learned while performing research for their psychology dissertations. This is one way for students to make a name for themselves in the field and can increase their chances of getting a job after graduation.
A psychology dissertation is a very different type of academic writing assignment than any other writing assignment. Even though psychology dissertations require a significant amount of research, they are not as simple as research papers or thesis papers. Instead, psychology dissertations are the final documents that students will write in order to earn a Ph.D. Not all students will write psychology dissertations either. Therefore, psychology dissertations are very important articles that have more weight and lifelong significance than all other student articles.
--------------------------------------
Viewpoint of Author #5
--------------------------------------
Most students in psychology courses will need to write a psychology research paper at least once during the course. Psychology research papers allow a learner to study one topic in depth and then provide detailed information about that topic to the professor in a well-organized manner. Therefore, psychology research papers not only help students to learn about topics that interest them, but they also help learners to develop their critical thinking skills about that topic.
There are many steps that students will need to take in order to write successful psychology research papers. First, the student needs to make sure that he or she understands the nature of the topic. Many professors will allow students to select their own topics for their psychology research papers because they understand that students will spend a significant amount of time with the topic so the topic needs to interest them.
Once a student has a topic in mind, the student should always review the project requirements in order to understand that he or she knows exactly what is expected from the document. For example, the student should be aware of any required resources or research methods that a professor wants students to use.
Students can then begin their research. In cases of psychology research papers, students may wish to use a variety of research methods, including research from books, experimentation, and interviews. Students should develop a research plan in order to ensure that they successfully complete each stage of their research thoroughly.
Only once the student has completed his or her research to his or her satisfaction can the student begin to actually draft the outline for the document. The research paper outline should be as comprehensive as the student prefers. The outline will provide the structure and content for the report, which will help the student to create a well-crafted first draft.
Students should be aware that the psychology research paper first draft will not be the final draft. They should take time to have other people review their psychology research papers and provide feedback so that they can refine the report before submitting it for a grade.
While there are many different types of academic writing assignments, psychology research papers are very specific and should not be confused with other types of writing, such as an article. The purpose of a psychology research paper is to allow students to study a subject and provide an objective report of their findings about that subject. However, essays are generally intended to provide a point-of-view while conveying specific information about a topic. Therefore, psychology research papers are usually more objective and research-intensive than essays.
--------------------------------------
Viewpoint of Author #6
--------------------------------------
Psychology coursework is the collective body of assignments required for a psychology class. It is likely that the coursework for a psychology class will include several writing assignments in the form of assignments, research papers, and shorter, less formal assignments. Writing-based psychology coursework will typically require the student to apply what he or she has learned in class or class readings to specific scenarios or psychological theories. However, psychology coursework may differ from coursework for other classes because it may require the student to not only demonstrate knowledge of what has been discussed in class and class readings, but also to demonstrate creativity and individuality in applying that knowledge to work in the field. In other words, it is possible that psychology coursework will not only ask students to reveal that they are familiar with concepts and principles in psychology, but that they are also capable of individually interpreting and applying these concepts and principles in their own ways.
A common psychology courseworks assignment is the explication or analysis of a particular psychological theory. Such assignments will likely take the form of short essays, wherein a student describes the theory and its historical applications and then perhaps discusses the theory's application to current psychological practices.
Another popular component of psychology coursework is a case analysis, wherein the student is called on to read details of a particular patient's case and then compose a plan for that patient's care.
Students studying psychology will also have to write term papers at some point. In these papers, a student will explore a particular aspect of psychological practice or theory in a thorough way, often through the use of extensive research.
Students may also be required to write papers or essays describing a particular psychological pathology. These reports should outline the symptoms of such pathology, the possible reasons for that pathology, the historical record of study of the pathology, the historical treatment of such pathology, and the student's beliefs on best-practice approach to that pathology.
All psychology coursework will need to be based in valid contemporary research. This means that whether it is an informal assignment or a ten-page research paper, the student should center his or her claims and examples in scholarly studies. Because psychology is a field in which advances are made regularly, the student should also take care that these studies are up-to-date and report the most current thoughts on the topic at hand.
--------------------------------------
Viewpoint of Author #7
--------------------------------------
Students that are enrolled in psychology courses will have to write research papers on psychology at some point during their courses. Whenever a pupil writes a research paper on psychology, the student should be aware of the many methods of research that are available to him or her as he or she prepares to write the document.
Students in psychology courses may be able to conduct research for a research paper on psychology by reading books or periodicals, conducting interviews, observing people, or performing experiments. All of these research methods are very common for psychology courses, as they help learners to understand not only basics of psychology, but also observe them in practice.
In order to perform the right kind of research for a research paper on psychology, students need to first understand the report on psychology requirements that have been given to them by a professor. Often, professors will indicate which research methods students should use in order to complete their documents on psychology. For example, professors may require learners to observe a group of children in order to learn more about leadership.
Students should also learn more about the topic of the report on psychology. If a pupil is writing about leadership amongst children, then students will need to specifically learn about that topic through a variety of psychology essay research methods. However, if a student is able to select his or her own topic, then the learner will be able to select a topic that interests him or her. The student will also be able to select the research methods that he or she prefers to use in order to learn more about that topic.
Once the student has performed a suitable amount of research, the student should write an outline for the document on psychology. The outline should provide the format and content for the document. Students should always keep notes during their research in order to ensure that they include all important information in the outline.
After the outline is complete, the pupil can write the actual paper. Most research papers on psychology go through many revisions before the final draft is complete, so students should make sure that they have enough time for each revision.
A research paper on psychology is different than an essay on psychology. Such articles are objective academic writings that are based on research. However, essays are subjective writings that are usually shorter and based on point-of-view in addition to research.
Helpful Video on How to Write . . . Effectively