Shakespeare Essays & Term Papers: Tips from 8 Pros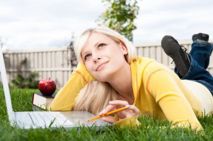 Many students will have to write Shakespeare essays and term papers, especially students in English courses. Shakespeare term papers are common academic assignments for all levels of study, including high school, undergraduate, and even graduate school. In order to write an effective Shakespeare term paper, students need to be sure that they understand the nature and requirements of the specific assignment.
A term paper is a formal academic writing assignment that may be assigned by a professor for any course at any grade level. Term paper assignments require learners to research one particular topic in depth and then provide an objective account of their findings in a lengthy document. Generally, learners will need to submit a term paper at the end of a semester, or term. However, they need to research and write term paper drafts throughout the semester.
When it comes to a Shakespeare essay or Shakespeare term paper, learners will notice that there are many topics that they can cover. First, students should study the project requirements. Many professors will assign a specific topic. However, if students are allowed to select their own topics, they should select a topic that truly interests them.
If a student has a difficult time finding a Shakespeare subject, the student may wish to review course notes and documents for ideas. Students may also want to speak with their professors for guidance.
Not all Shakespeare term papers require learners to write about Shakespeare's plays. Some Shakespeare term papers may focus on Shakespeare's life, environment, era, criticism, historical events that may have influenced him, etc.
When writing Shakespeare term papers, students should adhere to the same guidelines that they would use for any other type of term paper in the humanities. First, they must research the topic. Next, they should develop a comprehensive term paper outline. Finally, they should write, revise, edit, and rewrite their document until they are pleased with the final draft.


--------------------------------------
Viewpoint of Author #2
--------------------------------------
Most Shakespeare students will need to write a Romeo and Juliet essay at some point during their academic careers. This particular play is often assigned to students in high school-level English classes. However, students in undergraduate college and graduate school courses may also need to review the play. In most cases, when students need to read the play, they will also need to write Romeo and Juliet essays in order to put their thoughts on paper.
There are many different reasons why students may need to write Romeo and Juliet essays. In some cases, teachers will simply want to know that students have actually read the play, which they can find out through reading the students' essays. Other professors may want students to examine certain elements of the play and have learners write a Romeo and Juliet essay about those elements.
Students should begin to work on their Romeo and Juliet essays by first reading the play. If students find that they need more information in order to understand the play or certain elements within the play, they may wish to read reviews of the play, criticisms of the play, summaries, other reports, and more. Students may also wish to read more about Shakespeare in order to gain insight into the environment in which he wrote the play.
While there are a variety of different topics about which students may need to write a Romeo and Juliet essay, learners should always perform due diligence with their research. Research for Romeo and Juliet essays is not always limited to merely reading the play. In many cases, learners will need to research supporting materials, as well.
After performing a suitable amount of research into a particular topic about which a learner will write his or her Romeo and Juliet essay, the pupil can begin to outline the document. The outline will serve as a road map for the actual essay writing itself.
Students should be aware that they will most likely need to write several drafts of their Romeo and Juliet essays before they write the final draft. Therefore, they need to allot plenty of time for these multiple revisions.
Students also need to know that a Romeo and Juliet essay is not the same as any other type of Shakespeare article. Therefore, learners should not confuse Romeo and Juliet essays with essays on Much Ado About Nothing, Hamlet, or other common Shakespeare essay assignments. A Romeo and Juliet essay may, however, incorporate a discussion of similarities between these plays.


--------------------------------------
Viewpoint of Author #3
--------------------------------------
A Shakespeare research paper is a normal and expected requirement for students in many English classes and courses. Shakespeare is a great English writer who made history by writing plays and sonnets. Therefore, many teachers use his works to demonstrate how a good play is written, how to write poetry, and how to understand old English.
Students may have to create Shakespeare research papers for their high school courses or undergraduate courses. Generally, only graduate students studying English will have to work on Shakespeare dissertations. There are a variety of different topics for Shakespeare articles about which a student could possibly write, depending on both the student and the professor.
One popular form or Shakespeare project that high school students often have to write is a literary report or essay regarding a single Shakespearean play. Many high school teachers believe that Shakespearean works may be too complicated for many learners to understand in depth, so they may not have their students review and compare multiple works. However, undergraduate professors often have their students compare multiple works when creating their Shakespeare research papers.
In addition to comparing and reviewing Shakespeare's works, other popular Shakespeare research paper topics might require learners to study the environment in which Shakespeare wrote. At the time, Shakespeare and his family were persecuted by the Church of England for being Catholic. Many of Shakespeare's plays are said to incorporate events from his own life, including this religious persecution. As another example, the death of his brother is said to be referenced in Othello. Therefore, many learners may have to research Shakespeare's life and compare actual events to how he wrote about them in his plays.
There are many ways to go about writing a Shakespeare reference project. Before a student can even begin, though, the student needs to be familiar with a Shakespearean work that will be referenced. Students will need to think critically about the work and may have to consult other resources for information, especially if the student is trying to gain a more comprehensive perspective. Once the student has completed research, he or she can draft an outline of the report and then the first draft.
A Shakespeare research paper is going to be different from a literary report of a Shakespeare play, even though there may be many differences. A literature review provides an in-depth analysis of the play or sonnet that requires knowledge of the writer and of his or her place in the society in which he lived. A research paper may not require such analysis, but strictly data and statements of fact.


--------------------------------------
Viewpoint of Author #4
--------------------------------------
A Macbeth essay is one that is based on the classic Shakespearean play, which many learners read in high school and college as part of an English course. The play is not only popular because it encourages readers to think critically about the role of the conscience, but also because it has many well-respected soliloquies that students can enjoy reading.
There are many topics about which a student can write for their Macbeth essays. In many cases, teachers will have a very clear idea of the topics that they want their students to write about for their Macbeth papers. In such a situation, a teacher will assign a specific topic to all of the students in the class. Students' essays will then be compared to other students' essays. Therefore, it is important to not only have read Macbeth prior to beginning work on the report, but students also need to put forth a great deal of effort to think critically about the information in the play.
In other situations, learners will be allowed to select their own topics for their Macbeth essays, as long as the topic relates to Macbeth in some way. In such a situation, teachers are looking for an indication that students have not only read Macbeth, but that they also understand critical information about the play well enough to create a thoughtful article.
Many students use Macbeth articles that they find online for ideas for their own documents, research into how other students have written Macbeth essays, and even as drafts for their own Macbeth essays. When a student makes the decision to use a Macbeth article that he or she found online, students need to be careful to analyze the source. Some Macbeth essays online may have inaccurate information or they may be poorly written. For that reason, learners should always perform reviews of a Web site before using an essay from it.
A Macbeth essay is different from a Macbeth book report. An essay is a literary work that a student creates in order to provide information, insight, and opinion into a particular subject or idea. A book report provides information about a book (or a play, in this case). Book reports offer facts and a recap of information contained in the book. However, essays often include a student's conclusions about information or ideas shared in the work. Therefore, essays are generally more critical academic works than book reports.


--------------------------------------
Viewpoint of Author #5
--------------------------------------
Many students will have to write a Macbeth research paper at some point during their high school and/or college careers. Macbeth is one of the more popular plays by William Shakespeare. Professors use it to help students learn more about the writing style and language used by Shakespeare and to help students think critically about some of the ethical topics that are brought up in the play.
Students may need to write a Macbeth research paper in any grade level. Often, students may first be introduced to Macbeth when they are in high school. For high school students, Macbeth is often one of the first plays that they read—not just one of the first plays by William Shakespeare. For this reason, many learners have to write about the form of a play when they create their Macbeth research papers.
For example, students may need to research how characters are developed when an author can use only dialogue. Students may also have to learn about how dialogue along can move a storyline forward. By researching techniques that authors use when writing plays, students may be able to think more critically about everyday plays, such as screenplays for movies and television. In such a case, a Macbeth research paper may help learners to be analytical of messages that they receive through the media.
Many students also have to create Macbeth research papers so that they can better understand the characters and themes presented in Macbeth. These characters and themes may be dynamic or static, which are two common discussion topics for a Macbeth project that many professors may ask students to explore. Students may also be able to explore setting, ethical dilemmas, and more when they create their Macbeth research papers.
There is an important aspect of a Macbeth project that students should be aware of when they create their documents: a Macbeth research paper is not the same as a project that a student creates about a related Shakespearean play. When a student creates a research paper on a Shakespearean play, he or she needs to be aware that there are very specific differences between the "Old English" language used in each play.
Therefore, the approach to a Macbeth research paper should not necessarily be the same for a Hamlet essay or an Othello dissertation. Acknowledging the differences is crucial to creating a well-written and researched Macbeth paper.


--------------------------------------
Viewpoint of Author #6
--------------------------------------
A King Lear essay is one that students may have to write for a Shakespearean literature course. King Lear is one of many plays that William Shakespeare wrote during the sixteenth century. When it comes time for a learner to write a King Lear essay, he or she must actually read the play, even though the student may also wish to watch a King Lear movie or read summaries of King Lear.
After a student has received the assignment to write a King Lear essay, the student needs to begin the assignment by reading the play. Next, the pupil can read summaries of the play and consult other sources for further information about King Lear. The student may even wish to examine the culture in which Shakespeare wrote King Lear in order to gain an understanding of the indulgences that may have led to the creation of the play.
Whenever a pupil writes an article, the student not only needs to address a particular topic about which he or she must write the assignment, but the learner will also need to present a point-of-view about the literary work. Therefore, reading the play will not help to create a thorough King Lear essay unless the student also analyzes different factors.
Students may analyze factors within King Lear, such as character developing, moral issues, settings, themes, and more. The student should then develop his or her own opinion so that he or she can express his or her point-of-view. The extra research that a student does when creating King Lear essays can support the point-of-view and help the student to clarify his or her own thoughts.
All King Lear reports should begin with an outline. Longer essays will require longer outlines, but all reports should at least have a one-page overview describing what the learner will write about and how the report will flow.
A King Lear report is different from a book report on King Lear. King Lear reports should provide perspective and opinions. However, a book report provides a summary of many of the themes within a book. Therefore, novel critiques tend to be one-dimensional and factual. King Lear reports should provide opinions and insight that are merely supported by facts.


--------------------------------------
Viewpoint of Author #7
--------------------------------------
When a student is required to study Shakespeare's Othello, the learner will also have to work on Othello coursework that is associated with his or her studies. Othello is a popular British play written by William Shakespeare. The play is widely studied in high school and undergraduate programs. There are a variety of different types of Othello courseworks, including papers, novel critiques, analytical projects, and more.
In addition to the many types of Othello courseworks, there are also a variety of reasons that a student may need to work on Othello coursework. Students may be required to study the writing style of Shakespeare by studying Othello. Students also may be required to think critically about important topics that are presented in Othello as part of their Othello courseworks. For example, an Othello coursework project might require learners to study the role of the conscience in the play. Students also may be required to study the role of duplicity in the play.
While Othello coursework may encompass a variety of activities and assignments, there are many references to the play on the Internet. These references might help learners to perform better in their Othello coursework assignments. For example, if a student needs to write a report for Othello coursework, than the student might able to find an example of an Othello book report online that the pupil can use as a basis for his or her own research or report.
Regardless of what the Othello coursework assignment is, students need to always keep a few tips in mind. First, the student should read the play before they begin to research it. The student should understand key themes in the play, especially themes that may have been discussed in class. If the student does not understand a theme, the student should ask a professor for clarification.
It is important to note that while there are many summaries of Othello and there are also many movies that are based on Othello, it is also valuable for students to read the play on their own. Many professors may even read the play in class with the students and have the students act parts of it out in order to help them understand it.
Othello coursework may encompass a wide variety of assignments, but Othello courseworks are not the same as other Shakespeare coursework. Many students confuse Shakespearean plays because they may seem similar to pupils. However, if a student is required to work on an assignment that is related to Othello, the student should be sure that he or she only works on an assignment that is related to the Othello play and not to any other Shakespeare play or sonnet.


--------------------------------------
Viewpoint of Author #8
--------------------------------------
It is common for teachers to assign a variety of Romeo and Juliet coursework in order to assist their students in becoming comfortable with Shakespearian writing. William Shakespeare's play, Romeo and Juliet, is one of the most widely read dramas in high school and college English and literature classes. Frequently, instructors devote several weeks of study to the play because many learners are unfamiliar with Elizabethan drama. Romeo and Juliet coursework typically includes assignments such as brief written responses to content-related questions, stylistic analyses of the language used in the play, character interpretations of specific figures in the play, and essays on a variety of topics. Romeo and Juliet coursework will likely be different from other assignments a student may have completed in the same class because each assignment will require learners to acquire and integrate knowledge of literary devices, drama, Elizabethan culture, and Shakespearian writing style. To do this effectively will require the student to listen carefully to his or her class lectures and to read supplementary material on the play. In addition, below are some general tips.
Romeo and Juliet is a play. Therefore, unlike a novel in which all of the action is described, readers of Romeo and Juliet have to imagine what the play is like on the stage to get a full idea of what the play means. To do this effectively requires the reader to read not only the characters' lines, but also the stage directions, as they give hints on how to interpret the tone of the characters' dialogue.
When doing any type of Romeo and Juliet coursework, a student must remember that the play is not a contemporary work of artwork, but one from centuries ago. Therefore, it cannot be read and interpreted in the same way as a 21st century novel. Any complete understanding of Romeo and Juliet will require the reader to learn at least a few facts about Elizabethan culture. Therefore, any complete execution of Romeo and Juliet coursework of any kind will require the student to incorporate some of that knowledge into his or her assignments. Students should learn about and consider the slang of the time and any other words that may be unfamiliar to them but would have been familiar to an Elizabethan audience. They may also benefit from learning a basic historical record of the role of theatre in Elizabethan society, the important political events happening in England around the time of the play's composition, and the Elizabethan attitude towards love, which is the primary topic of the play. They should also learn about the time of Shakespeare's life in which he was writing the play to determine if there were any particular influences on him that emerged in the drama itself.
Finally, all Romeo and Juliet courseworks will benefit from a variety of quotations from the play. Shakespeare was a master wordsmith, and he chose his words carefully. Any coursework on Romeo and Juliet should therefore be centered in textual analysis. All quotations should be cited by act, scene, and line number.
Helpful Video on How to Write . . . Effectively