We've Been Online Since 1995, Much Longer Than Any of Our Competitors!
Our company's oldest site,
A1-TermPaper.com

, launched over 20 years ago!
---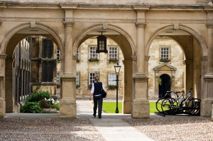 We launched this site, EssayTown.com, in February of 2001. However, EssayTown.com is not our company's oldest site. That honor belongs to A1-TermPaper.com, which began accepting online orders in 1995! To give you some perspective on how long our company has been online, following are some significant events that also took place in 1995:
Sony released the original "PlayStation"
Oklahoma City terrorist bombing
O.J. Simpson acquitted
WTO (World Trade Organization) established
Microsoft introduces "Windows 95"
How to Independently Verify Our Company's Age
We operate an honest, trustworthy, American company with offices in both California and New Jersey. Unlike most of our competitors, we have nothing to hide from our potential customers. In fact, we will now direct you to third-party tools that will enable you to personally verify our claim of age. To confirm that our oldest site (A1-TermPaper.com) launched in 1995, you can use the domain verification system of GoDaddy™. When checking A1-TermPaper.com at GoDaddy, you will see the following information:
To verify at GoDaddy, click here.
(If the page loads too slowly, try the other verification option listed below.)
To verify at DomainTools.com, click here.
HINT: You can also use these tools to uncover the age lies of other sites. Read the following paragraph for more information.
How to Identify the "Age Lies" of Bogus Sites
The owners of many "essay" companies intentionally lie about their sites' age, experience, and qualifications in order to unfairly and illegally gain the trust of unsuspecting customers. Contrary to their lies about "American" location, these so-called "companies" are based almost entirely in Pakistan, Ukraine, India, and the Philippines. The owners have absolutely no respect for the American/British laws and regulations that govern truthful advertising and consumer-protection. Their only goal is to secure your money, regardless of how many lies that it takes to accomplish that goal.
By falsely advertising slogans like "Since 1997" and "We have 10+ years experience" throughout their Web pages, these shameless fraudsters often fool customers into ordering. The truth is that many of these cheap, fly-by-night sites with fancy graphics are only a few months (or even days) old. They deceptively gain customers' trust by displaying bogus statements like "we have assisted 35,000 students over the last 12 years." Don't be fooled! Don't allow yourself to become their latest victim! If a site advertises false claims about its age, you should run in the opposite direction! For example, if a site claims to be "8 years old," but the verification tools listed above show that the site was truly created only 2 years ago, you should absolutely not do business with that dishonest site.
To verify that another site is lying to you about its age, click here to open a new window and type the domain name that you wish to check.