Essay Editing Service - Dissertation Thesis Edit - Term Paper Research Editors
We've been providing students with our editing service since 1995!
Email Delivery
15 days or later

Cost
$8.00 / page

No page-limit
Email Delivery
7–14 days

Cost
$9.00 / page

350-page limit
Email Delivery
5–6 days

Cost
$10.00 / page

250-page limit
Email Delivery
3–4 days

Cost
$11.00 / page

150-page limit
Email Delivery
2 days

Cost
$12.00 / page

100-page limit
Email Delivery
1 day

Cost
$13.00 / page

50-page limit
Email Delivery
8–23 hours

Cost
$14.00 / page

25-page limit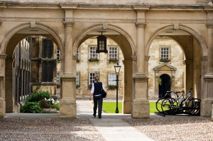 Since 1995, our professional editors have helped thousands of customers worldwide by providing the most comprehensive, lowest-priced editing service on the Internet. We ensure that important documents (Ph.D. dissertations, Master theses, essays, research papers, proposals, stories, books, plays, articles, reports, letters, white papers, user guides, training manuals, speeches, presentations, advertising copy, etc.) are free of typos, poor grammar, inconsistencies, and miscellaneous errors. We will read any document, perform all necessary edits, and return the document according to your specifications—on time, within budget, and IMPROVED as much as possible!

Whether you need basic editing at freshman-level or complicated editing at Ph.D.-level, we can assist you immediately! No other service can match our expertise, quality, experience, or guarantees. Our contracted staff consists of over 250 experts with extensive experience as editors for major newspapers, magazines, and book publishers. We work 365 days per year editing business documents and academic term papers at every level of education. Our editors are highly-educated specialists with impeccable research, writing, and editing skills who have vast experience in the editing field. In the unlikely event that you are not satisfied with our editing, we will re-edit for FREE! And remember, we can edit absolutely ANY document, of ANY length, for almost ANY delivery date.
We will edit for the accuracy and consistency of the following:

Citation style and formatting
Footnotes and endnotes
Capitalization, punctuation, spelling, and grammar
Abbreviations and acronyms
Treatment of numbers
Italics, foreign words, special terms
Numbering, parallel wording, and list punctuation
Figure and table legends
Anything numbered in sequence: lists, tables, figures, equations, outlines, etc.
Run-on sentences
Wordiness
Sexist language
Awkward constructions; vague language
Passive voice
Misused words
Content or tone
Cross-references
Organization
Correct any redundancy, passive voice, wordiness, poor diction
Sentence structure (syntax, variety, parallelism, clarity)
Paragraph structure (organization, length, coherence, transitions)
Organization (logic, unity, structure, transitions, summaries); query major problems
Style (appropriateness of tone and voice; level of language for audience)
Headings (to reflect text that follows)
Awkward or confusing sections (we query the writer if we are unsure of meaning)
Review document for sentences, paragraphs, or sections that could be cut
Check math, numbers, problems, and answers to questions in exercises
Compare descriptions of tables/figures in text to actual information in the tables/figures
Specific ESL requests
Cover, title page, and copyright page
Table of contents
Corrections from previous versions
Text flow (spot-check end of one page and beginning of next)
Electronic glitches (word breaks for no reason, poor spacing)
Art for appropriate reference and labeling
Page numbers, running heads, and footers
Page alignment
Margins
Registration marks, if needed
Essay Editing
"
Essay editing is the process of reviewing and revising a report to make sure that spelling/punctuation is correct, grammar is proper, all of the paragraphs flow well together, etc. There are professional essay editing services (such as EssayTown.com) that can assist students who require editing help. Otherwise, students can perform their own essay editing before they submit their documents for a grade.

Even if students are excellent writers, essay editing is a crucial step towards helping them achieve higher grades. The process of essay editing not only requires that students reflect on whether or not the report actually addresses the topic and the thesis, but it also requires that students review each sentence and paragraph of a report to ensure that it is well written and addresses the requirements of an assignment.

When a professional report editing specialist goes about editing an article, the specialist will always ask to review the initial project requirements. By reviewing these requirements, the individual will be able to determine just how well an essay meets the assignment. The process of essay editing sometimes means that the professional will need to rewriter certain parts of the report so that it meets the assignment requirements. The professional might also have to rewrite the assignment completely.

All essay editing projects require that the student or professional editor review the spelling and grammar within an article. Often, a professional will change sentences around so that the structure of the sentence is stronger and helps a student communicate his or her message more effectively. Some essays editing also requires that entire paragraphs need to be moved or rewritten so that the message is clearer. Reports editing is a huge undertaking, even for short essays, in many cases.

One of the best ways to make the job of essay editing easier is to edit the outline of the report before the student even begins to work on the report itself. By editing the outline, the learner will be able to ensure that the structure of the article is strong and that the amount of content in the article is appropriate.

However, there is a difference between essay editing and outline editing. Outline editing does not necessarily edit for spelling and grammar. It addresses structure, content, and flow. However, essay editing not only addresses structure, content, and flow, but it also addresses grammar, spelling, and specific sentences and paragraphs within the document.
Students need to be aware of the differences before they hire help to edit their documents or outlines.
Essay Edit
"
An essay edit is the final phase of the report-writing process in which the writer finesses the article's style, readability, and presentation. Essay edits typically consist of multiple phases, as there are various levels of editing required for all final-stage texts. Though essay edits definitely include proofreading (i.e., checking the document for spelling and grammar errors), an essay edit may involve much deeper manipulation of the text that involves not only surface-level issues (such as grammar and spelling), but also issues of style, structure, and citation.

An essay edit should be done after the writer has completed or nearly completed the draft of his assignment. To be complete or near complete means that all of the article's primary sections are finished—the introduction, development, and conclusion—and that the writer has developed each of those sections to make understandable and well-developed points. These are the basic elements of any report, and it is important that these elements are complete before the writer begins the tweaking and finessing process of editing.

The first step of a report edit is a structural edit. The structure of a report is its organization. In general, every assignment will have an introduction that presents a thesis statement, a development in which the thesis statement is defended and explored, and a conclusion in which the thesis statement is commented upon in a new and insightful way. It is common for students to recognize that their documents do not fit together in the same way that professional reports do. This is because student texts often have an awkward structure, mainly because the article's paragraphs do not follow a smooth or logical order. Thus, when performing a structural edit, the student should carefully consider the main point of each of his paragraphs and determine if the order of these main points helps the reader best understand the objective. In general, the structure of a report should progress in such a way that the best points are made towards the end, similar to the climax of a book or movie. This means that the writer's best point should not be offered in the first page.

After performing a structural edit, the report edit should continue with an excess edit. An excess edit is aimed at eliminating repetitive or unnecessary words, phrases, or paragraphs. If it seems that two paragraphs are saying essentially the same thing, it is best to merge the best elements of those paragraphs together and then eliminate the excess. The same goes for repetitive sentences or words.

After the excess edit, essay edits should proceed to a citation edit. This type of editing examines all the secondary sources cited to determine if they are properly documented according to the style sheet being used.

The last step of a report edit is proofreading.
This step involves scouring the text for surface-level errors such as grammar/spelling mistakes and misused words.
Dissertation Editing
"
Dissertation editing is the process by which a university report is edited either by the student or by a third-party. When a person edits a dissertation, he or she needs to review a variety of elements within the report, including grammar, spelling, format, cohesiveness, etc.

In order to understand what dissertation editing requires, it is first important to understand what a dissertation is. A dissertation is a long body of academic work that serves as the culmination of a student's higher-level education. Such documents are often required academic documents that a student must write in order to obtain a Ph.D. or graduate degree. The dissertation not only makes it possible for a learner to graduate, but the thesis is often a benchmark career document that can help a student land a job after a high-level academic program.

In order to write a report, a student needs to study a topic that interests him or her. The dissertation describes the research that the student performs and serves as an analysis of a specific problem that the student has addressed (or is currently addressing) through his or her upper-level studies. Therefore, dissertation editing not only requires that the editor look at the use of language and format, but the reports editing professional (or student) should also look at the research itself.

Dissertations editing requires that the editor have a strong grasp of the English language. The dissertation can only be effective if the student has been able to clearly communicate his or her research and opinions. Therefore, when dissertation editing, it is important to be critical not only of grammar usage, but also of content flow, paragraph structure, and overall readability.

The level and amount of information shared in the thesis is also important. Therefore, during dissertation editing, the editor needs to be able to comment on whether or not the included information seems to be complete and accurate. A dissertation editor does not need to be an expert in the field in which the report research was performed. However, the editor should pay attention to consistency and basic information.

Finally, dissertation editing is one of the last steps that a learner will take in the process of presenting his or her final research. Therefore, the report editing needs to be thorough. A dissertation editor should be able to critique the effectiveness of the report and provide insight into where the report can be improved and how it can be more convincing.

Dissertation editing is different than many other types of academic editing (such as paper or essay editing) because of the high level of writing and research that is included in a scholarly assignment. A dissertation editor not only needs to have an excellent grasp of the English language, but the report editor also needs to be familiar with higher-level academic writing.

It is critical that the report editor is able to critique and analyze the content, structure, and effectiveness of a report; not just the use of English.
Therefore, the job of a report editor is often more involved than the job of a report or essay editor.
Thesis Editing
"
Students should be familiar with the basic principles of thesis editing if they are determined to receive satisfactory grades on their assignments.

Thesis editing is the process of taking a draft of a report and reworking it. There are many goals to theses editing, which may vary from student to student or assignment to assignment. In general, the goal of most thesis editing projects is to make a thesis succinct, understandable, informative, and grammatically correct.

Different thesis editors will take different approaches to thesis editing. Some editors will want to rework an entire thesis, which means that they want to "redline" a thesis. In such a case, they will not only work on fixing the grammar, but they may change sentences and paragraphs around. In such a case, the goal of the editor is usually to make the thesis flow better and to eliminate unnecessary or redundant information.

Other thesis editors have a more relaxed approach to theses editing projects. Instead of reworking an argument, they may improve grammar and moderately improve sentence structure and flow. However, they would most likely avoid having to rework the whole thesis, as they often believe that reworking a thesis is rewriting a thesis. To some editors, rewriting a thesis for a student is unethical.

Regardless of what kind of thesis editor or what needs a student has for his or her thesis, learners should always keep in mind that their theses should be edited several times before they submit the thesis for a grade. By editing the thesis, the learner will be able to review his or her work and ensure that all information is succinct and correct. Students usually can improve their grades when they edit their theses, as well.

For many learners, thesis editing and thesis rewriting is the same, especially if the thesis needed a great deal of help. However, theses editing does not always require rewriting and some thesis editors will refuse to rewrite a thesis for a pupil. In such cases, the editor may make suggestions for rewrites, but would not be likely to create the rewrites on his or her own.

Many students, therefore, learn that they have to rewrite
a thesis after the thesis editing process has been completed. The rewrites should then be edited, as well.
Essay Proofreading
"
Many students will already be familiar with essay proofreading by the time they enter college because of the comprehensive proofreading assignments that many learners will have to complete in middle and high school English classes. However, not all students are familiar with document proofreading strategies.

The first thing that students can do as they begin their documents proofreading is to quickly review the entire report in order to ensure that they understand the nature of the document. From there, they can begin at the start of the report and review each sentence word-for-word. While proofreading, learners should look for grammar and spelling corrections.

It may help learners to have another student or person read their documents. After all, many learners have been working for many hours, days, or even weeks on their documents, so they may not catch some of the grammatical errors that others may catch if they come to the report with a fresh set of eyes. Also, if the student missed the mistake on the first review, then the student may simply not be aware of the report or spelling rules.

In general, students should spend at least a few hours essay proofreading prior to submitting their documents for a grade. However, the length of the report will determine how long it will take to review the document. Students should never wait until the last minute before an assignment is due to conduct a final review.

Many students also benefit by printing off their documents during the document proofreading stages so that they can make comments or corrections on paper. Many students believe that they catch more mistakes on paper than on the computer screen.

There is a difference between essay proofreading and essay editing that students should know. Essay proofreading is designed to merely review grammar and spelling issues associated with a report. Essay editing, on the other hand, may not only incorporate proofreading, but it may also include changing the structure and flow of a document in order to improve the overall readability and quality.
Students may need one or both services prior to submitting a report for a grade.
Thesis Editor
"
Many students find that when they use a thesis editor, the thesis is not only perfected, but it also receives a much better grade. A thesis editor reviews a student's thesis, implements necessary changes/fixes, and provides critical feedback. Thesis editors need to be well-versed in academic writing and have knowledge of different thesis styles, such as APA and MLA formats.

A thesis editor will look at several different areas. First, the thesis editor will read the thesis for grammar and spelling errors. This type of work is thesis proofreading. Next, the thesis editor will read through the thesis to find sentences or paragraphs that can be rearranged in order to improve the flow of the thesis or to more effectively support a particular idea. He or she may rewrite sentences and paragraphs, even if they keep the same information where it is. Thesis editors will generally not rewrite an entire thesis, but they will address weak areas to make them stronger and more robust.

In addition to being able to address the wording and grammar within an argument, thesis editors also need to be able to take a look at the amount of information that a student has included in a thesis and alert the student if he or she needs to elaborate or include additional information.

Many students benefit by having a thesis editor review a thesis outline before they actually write the thesis. The thesis editor can help the student to refine the flow and content if the editor can review the outline in advance. After all, editing an outline is easier than editing an entire, already-written thesis.

A thesis editor is not the same as a writer. Even though some thesis editors need to rewrite sentences, a thesis editor's main job is to work
with the content that a student has already supplied in order to help the student communicate the message more effectively.
Essay Consultation
"
An essay service is a professional writing organization that offers editing, consultation, and composition assistance for all types of projects. Essay services are occasionally free, but are more often available for hire. An essay service is not necessarily the same as an essay writing service. Though essay services will often offer essay writing, an essay service is typically as much of an editing and consulting service as it is a writing service.

Essay services that provide editing give feedback to writers on their document drafts. If done by an essay service business, this feedback will be charged at a per-page or per-hour rate. The project writer will likely submit his/her assignment to the service and will later receive his/her assignment draft with commentary and markups from the report service. This feedback will likely note issues of presentation such as grammar, spelling, and style mistakes, as well as structural and content issues. In order for writers to receive the best feedback possible, they should always submit a written description of their assignment along with their document draft so that the writing professional is aware of the main objective and primary requirements. If students are unsure of how to make the changes suggested by the service, they may wish to schedule a consultation.

If provided by an essay service business, essay consultations will likely be charged by the hour. In these consultations, the writer makes an appointment to discuss his/her assignment with the report service on the phone, in person, or online. These sessions are much like tutoring sessions. The student and the writing professional have an open dialogue in which the professional presents his/her assessment and commentary and the student has the opportunity to ask particular questions. Such consultations can also be scheduled to assist with brainstorming and thesis development
before a writer composes his/her draft, and can also be used for assistance with stylistic and formatting issues.
Dissertation Proofreading
"
When a student has to submit a paper for a grade or for feedback, it is important that the student has taken the time to proofread the report and edit it until the article is as perfect as possible. When it comes to dissertations, students need to pay extra special attention to dissertation proofreading because the report will usually stay in a student's portfolio for an entire career.

There are several different types of assignments that students may have to write. Many high school students will have to create a junior year reference project. Some graduate students have to write a document in order to graduate from a Masters program (this type of writing is also known as a thesis). However, a university report is most often considered to be a formal document that a student creates in order to graduate from a PhD program.

There is a huge business in dissertation proofreading. Many professional writers and academics will work closely with students to help then with their documents proofreading. After all, a university report is a huge document that needs to be meticulously organized and edited in order for it to be credible and influential.

When a student is looking for a professional to assist with his or her assignment proofreading, the student should begin by asking for references from his or her professor and advisors. In many cases, the university through which the student is writing the report will have a list of professional resources that helps with dissertations proofreading.

Students can also look for professional dissertations proofreading services online. They may wish to ask for references and samples of work prior to selecting a proofreader to work on a project. There are many sources online and not all of them are as accurate or as thorough as others. Therefore, learners should be very careful to check the work of a proofreader, as well.

There is a huge difference between a dissertation proofreading professional and a writer or editor. A dissertation writer will help a learner to form a reference project. Often, the writer will work alongside a student as the student researches materials in order to help the student to organize his or her notes and form the document.

A dissertation editor helps a learner to further organize the document. Often, a writer and editor have similar roles when it comes to assisting a student with his or her assignment. However, a proofreader is there solely to check for grammar and spelling.
A proofreader may provide organizational suggestions, but not in all cases.