Business Plan:
Antigua Guatemala Coffee
Pages: 18 (5779 words) · Bibliography Sources: 2 · Level: College Senior · Topic: Business · Buy This Paper
SAMPLE EXCERPT:

[. . .] Any well-funded and large company, where capital is not an issue might be potential entrants because they have a solid brand image in the business sector (Blackwell, 2011).

Rivalry: in this market segment, there are many big players. With the high number of small-scale coffee shops, big players must battle with small players across the market segments. With customers increasingly taking coffee home, it provides the convenience, which is the main factor for players. There is an intense competition in this industry, as companies must battle each other to increase their customer base.

Bargaining power of suppliers: there is a high bargaining power for suppliers. The developments in technological innovations like the automated coffee machines and espresso machines have made them bargain over the industry. These developments have made the suppliers more powerful.

Bargaining power of buyers: buyers do not have the bargaining power in the industry, considering Antigua Guatemala coffee House. The sheer scale of the company's business reduces the bargaining power of any individual or group of buyers. Competitors such as Wallenford Coffee Company and Blue Mountain Coffee claim to provide specialty coffee of substantial quality at minimal price; thus, buyers must not bargain for their needs (Blackwell, 2011).

PESTEL

Legal/political: high standards associated with production methods of coffee are extremely important in the sector. They are likely to acquire political prominence. There is pressure for companies to operate ethically, economically, socially, and environmentally reasonable. This has been depicted in the coffee industry through an increasing demand and growing market value for sustainable coffees like a fair trade coffee and certified coffee. All these guarantee a reasonable price to producers.

Economic: the effect of coffee on the area's economy will be much stronger. The increasing difficulty of producing Antigua Guatemala coffee has created vital sectoral linkages with the economy. Coffee has become the foundation of the economy, accounting for at least 65% of the area's exports (Blackwell, 2011). The economy of Japan has undergone growth periods, as well as challenges and increasing patterns towards overproduction of coffee. The development prospects and the economic performance of most regions are largely dependent on the commodity issue. With El Salvador and Honduras have been eliminated through the "Union Aduanera," or customs unification. A Free Trade Agreement (FTA) with Mexico was signed in 2000, and the FTA with the United States of America was ratified with more than 90% support from the Guatemalan Congress in 2005. Other agreements include a recently ratified FTA with Taiwan, and negotiations continue to open a commercial office in Japan. All these agreements will be of immense benefit to Antigua Guatemala International.

Social: the coffee industry must adapt to the changing consumer preferences and attitudes. In case they fail to do so, lifestyle and health issues might threaten Antigua Guatemala International. In the recent past, the hot drinks business declined by an estimated three percent. Consumers, particularly the youth, are increasingly becoming health conscious. This makes coffee less attractive as the vast number of alternatives like energy drinks have become competitors in the coffee industry. Recent research studies indicate that there is an increasing diversification of tea, with a pattern towards herbal and premium teas (Abrams, 2010). The coffee sector must respond to this attitude change through providing options like soymilk, herbal teas, and coffee lattes.

Technological: consumers are less adapted to purchase teas and coffee in supermarkets because of the wide variety of coffees available in coffee shops. Premium ingredients and high tech equipment are increasingly becoming accessible and are sued to produce varieties of cold and hot beverages sold in coffee shops. Consequently, consumers are becoming increasingly aware about the varieties of premium teas and specialized freshly brewed coffees such as Antigua Guatemala coffee. As such, their tastes are likewise changing to accompany them.

Environment: the environmental effect is positive. It is imperative that coffee processing and production should be considered to be satisfying the environmental needs to guarantee optimal physical sustainability. The economic environment must encourage reasonable and stable living standards for the communities involves with coffee. This ensures that sufficient care must be given to guarantee the maintenance of quality within the society.

Emerging opportunities for the company

This section will use the SWOT framework to identify emerging opportunities for Antigua Guatemala coffee House.

Strengths

1. Providing a rich exotic brand and creating a niche in the industry as a rich and high end brand

2. The environment in its coffee shops gives customers a feeling of style, sophistication, and knowledge.

3. The company has attracted leading cafes and retailers who are eager to communicate their suggestions about the product

These strengths enable the company to satisfy customers' needs in various ways. This is because they enable customers to experience an exotic and a rich blend of coffee, as well as a way of life. The business has focused on quality products so that customers can taste the different between the traditional, cheap coffee and the Antigua Guatemala coffee. In addition, the business provides customers with a feeling of style and sophistication when walking into the stores (Finch, 2013). In doing this, they will replicate an authentic style of a coffee shop to enable customers experience a different way of life when they visit their stores. The company will be successful with this because it will hire employees who are properly educated and willing to express the company culture.

These strengths will be useful in differentiating the firm from its rivals because it will develop a niche in the market as a unique coffee brand. It is different from the traditional coffee because the company focuses on quality of coffee and maintenance of freshness with their flavors. Other industry players like Wallenford Coffee Company and Blue Mountain Coffee (Blackwell, 2011) cannot match this characteristic of the store. In addition, the company will gain dedicated and loyal employees. This will transition into excellent customer service.

Weaknesses

1. Japanese customers believe that Antigua Guatemala coffee is a suitable product. This implies that people will be willing to find alternative means of consumption in case the price increases or availability decreases.

2. Although the company provides superb customer service because of its dedicated and loyal employees, they do this at a cost. It pays its employees more than other firms are doing. In addition, they offer benefits to part time and full time employees. This leads to high costs for the business.

These weaknesses are likely to prevent the business from fulfilling customer needs. In case of a price increase or an economic recession, people will be expected to spend conversely. This is because coffee is seen as a substitute product. Lack of consumer loyalty and consumers who choose to spend conversely might prefer cheap coffee to Antigua Guatemala coffee, that the company charges a premium price.

These weaknesses are likely to differentiate the business because other companies will not be hit as hard during an economic recession. Presumably, Antigua Guatemala International most significant competitors are low price businesses like Wallenford Coffee Company and Blue Mountain Coffee. While Antigua Guatemala International operates as a higher priced and high product, consumers will be expected to turn to the competitors given, they spend less conversely (Finch, 2013).

Opportunities

1. Technological advancements

2. Emerging international markets

The opportunities seek to serve and satisfy customers' needs. In fact, Antigua Guatemala International will fulfill the desires for their coffee and experience in different countries. Emerging global markets enable Antigua Guatemala International to expand even in the midst of economic recession. Additionally, advancements in technology enable the company to decrease waiting time and increase quality. Technology is quickly evolving: this makes things faster and better. Certainly, it is making its way towards the coffee industry (Blackwell, 2011).

Threats

1. Economic recession

2. Emergence of competitors

3. Rising costs of dairy and coffee products

These threats are linked to fulfilling the needs of consumers as they affect the price consumers are expected to pay for a cup of Antigua Guatemala coffee. In the face of global recession, un-loyal consumers of Antigua Guatemala coffee will look for substitute products. Substitutes like Wallenford Coffee Company and Blue Mountain Coffee are inexpensive. These competitors are flourishing as they emerge during this economic time when Antigua Guatemala International has trouble lowering prices since the prices of dairy products and coffee beans have been rising.

Marketing objectives

The business has three key marketing objectives:

I. To position the company as a convenient supplier of premium Antigua Guatemala Coffee

II. To attain approximately forty percent market share in the next 12 months

III. To attain sales of $600,000 for the initial year and $750 for the second year of operation (Finch, 2013)

Market positioning

Product

Antigua Guatemala International will position itself as a premium brand in the coffee sector. This will be achieved through the creation of a high standard, providing excellent service and introducing innovative products. Antigua Guatemala International knows how perishable coffee is, and fanatical about quality control. Therefore, it… [END OF PREVIEW]
Four Different Ordering Options:
?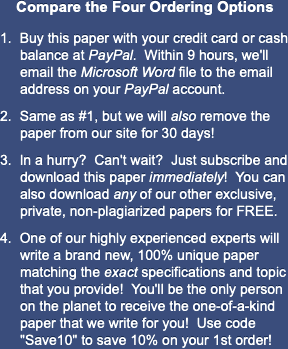 1. Buy the full, 18-page paper: $28.88
or
2. Buy + remove from all search engines
(Google, Yahoo, Bing) for 30 days: $38.88
or
3. Access all 175,000+ papers: $41.97/mo
or
4. Let us write a NEW paper for you!


Most popular!
Cite This Business Plan:
APA Format
Antigua Guatemala Coffee. (2013, October 25). Retrieved May 20, 2019, from https://www.essaytown.com/subjects/paper/antigua-guatemala-coffee/6092590
MLA Format
"Antigua Guatemala Coffee." 25 October 2013. Web. 20 May 2019. <https://www.essaytown.com/subjects/paper/antigua-guatemala-coffee/6092590>.
Chicago Format
"Antigua Guatemala Coffee." Essaytown.com. October 25, 2013. Accessed May 20, 2019.
https://www.essaytown.com/subjects/paper/antigua-guatemala-coffee/6092590.