Research Paper:
BMW Strategic Management the Car
Pages: 10 (2779 words) · Bibliography Sources: 8 · Level: Master's · Topic: Transportation · Buy This Paper
SAMPLE EXCERPT:

[. . .] Three expensive and different top quality brands of BMW cars, which are discussed below, are it's another significant advantage along with the incredible performance that has been demonstrated by each of these brands.

The importance provided to the Research and Development activities by BMW has also contributed a lot in its success; it has readily provided all the necessary variations that were needed to stay competitive in the industry. The amount which has been invested by BMW in R&D is the highest as compared to other firms. By not making enough improvement in its pattern of operations, it is not really an astonishing factor that BMW has to counter a strong and growing competition in the industry which demands changes internally as well. The impact of investing such a huge amount in R&D can definitely be seen by analyzing the new products demand and the quantity of their supplies in market. The production of Hydrogen Combustion Engine, Straight-six petrol engine -3 or H2R (1 and 2) etc. have also been focused on during different phases of production which have added value to its brand.

Weakness

BMW has a big flaw that its maintenance cost is very high, so much so that even when the ratio of its profit goes quite high, the company only manages to break even due to it high maintenance costs. In addition to that, both on international and national level, the competitive forces can neither be stopped nor controlled. This would certainly provide BMW with more competitive motivation to come up with strategies regarding cost effective methodologies and not focusing on just profits, this will enable them to meet the demands of the high end manufacturing process.

Opportunities

BMW group has a massive opportunity in the shape of European Union. The market shares in the fresh global markets can easily be expanded by BMW and the strong manufacturing position in Europe can easily be exploited by BMW.

Threats

BMW group has got a major currency game in front of it as an impending threat. One of such instances is the decrease in the worth of the brand in terms of the dollar currency. The BMW top line has faced a declining trend due to this and therefore in U.S. their profit has gone down quite rapidly. In addition to that, the raw material prices have also up due to the rise in the inflation rate, which has again hurt the profit margin and the capital turnover.

Porter five forces Analysis

Threat of New Entrants for BMW is low

Due to the high amount of capital required to get into the automobile industry, the chance of facing new entrants as a competitor is quite low and the professional competence required to create a sustainable challenge against BMW and its position in the market will also prove to be also difficult.

Threat of Substitutes for BMW is moderate

Planes, boats, subways, buses are always present for the people as a substitute. Hybrid cars and bicycles are options which also stand as substitutes -- they are also environment friendly but well-known all over the world.

Power of Suppliers for BMW is moderate

Suppliers are the people who are responsible for the distribution, pricing and delivering of the product. The size of the suppliers who are operating in the automobile industry is usually medium or small; this business which is set up due to the collaboration of manufacturers and suppliers cannot be considered as a small business where the supplies surge and enjoy a high level of contribution in overall product positioning.

Power of Buyers for BMW is moderate

While setting the deals with the buyers, the decision regarding the price bears a lot of importance. To decide what will be the most suitable way to declare the prices, consumer pattern has always been given a consideration.

Competitive Rivalry for BMW is high

As it has been stated earlier, BMW and its market share have always faced a strong competition from the giants of the global automobile industry (Honda and Toyota). Apart from that, the overall ratio of cars, which are environmentally responsible and friendly, has noticed a rise in their demand as compared to the cars which are considered as luxurious. Since pricing and level of comfort provided by the BMW has remained its key traits including the overall quality of its brands, BMW faces competition which is quite precipitous.

Customers

Digital media is one of the most beneficent resources in the market today i.e. It basically uses internet to amplify the customer portfolio. As there is a high growth in the fans and consumers of BMW in the recent years, it has used the internet efficiently to make these fans more conscious about their new products. The strength of the product from just one platform, such as the Facebook, is shown in the figure below depicting a large number of fans. These stats for February 2011 were extracted from the website of social bakers:

Products

BMW group has targeted a specified target market with some of its top listed products that covers a large variety of popular and familiar brands. According to the Annual Reports of 2006 and 2007 of BMW, the most famous and top brands of BMW are given as following.

BMW Brands:

Rolls Royce, MINI One, Rolls Royce Phantom, Mini, BMW 3 Series models: The group is capable of selling smaller cars under the brand image of Mini while Rolls Royce can be used to target the elite class because of the luxuries it offers.

BMW Series:

BMW 5 Series (25i Sedan, 530i Sedan and 545i Sedan)

BMW 6 Series models (Coupe and Convertible)

BMW Individual 6 Series

BMW 7 Series models (Sedan and Security vehicle)

MINI One D. Rolls-Royce 100EX (Centenary Experimental Car)

MINI Cooper Rolls-Royce Phantom (Centenary model), limited edition

MINI Cooper S

BMW X3 Series (X3)

MINI One Cabrio

BMW X5 models

BMW Z4 (Z4)

MINI Cooper Cabrio

BMW M. models (M3 Coupe, M3 Convertible, M5 Individual)

Below are few models of BMW. According to Annual Report (2009), one the most interesting part is that with regards to the environmental pressures asserted due to the global economies, an overall percentage of the CO2 emissions which have been done by some specified models of BMW are represented in the picture.

Annual Production

According to the BMW Group Annual Report (2009), table below present the yearly BMW brands production, that classifies the record initially in years and then country-wise.

Year

BMW

MINI

Rolls-Royce

Motorcycle

2005

1,122,308

200,119

92,012

2006

1,179,317

186,674

103,759

2007

1,302,774

237,700

1,029

104,396

2008

1,203,482

235,019

1,417

104,220

2009

1,043,829

213,670

82,631

Production by country

Country

Make

2006

2008

Models

Germany

BMW

905,057

901,898

Others

Russia

BMW

1,500

2,000

BMW X5, X6, 5-series

United Kingdom

Mini

187,454

235,019

All Minis

Rolls-Royce

67

1,417

All Rolls-Royce

Austria

BMW

114,306

82,863

BMW X3

USA

BMW

105,172

170,741

BMW X5, X6

South Africa

BMW

54,782

47,980

BMW 3-Series

Total

1,366,838

1,439,918

Source: BMW

Over the past ten years the international sales records by the BMW Group is shown in the table given below (www.bmwgroup.com ).

Global sales

Year

BMW

MINI

Rolls-Royce

Motorcycle

2000

822,181

2001

880,677

2002

913,225

2003

928,151

2004

1,023,583

2005

1,126,768

200,428

97,474

2006

1,185,088

188,077

100,064

2007

1,276,793

222,875

1,010

102,467

2008

1,202,239

232,425

1,212

101,685

2009

1,068,770

216,538

1,002

87,306

2010

1,224,280

234,175

2,711

98,047

Source: BMW

References

Alan, J.R. (2005). Six men who built the modern auto industry. Motor Books/MBI Publishing Company

Kiley, D. (2004). Driven: Inside BMW, the Most Admired Car Company in the World. John Wiley and… [END OF PREVIEW]
Four Different Ordering Options:
?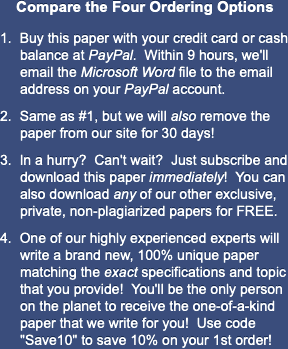 1. Buy the full, 10-page paper: $28.88
or
2. Buy + remove from all search engines
(Google, Yahoo, Bing) for 30 days: $38.88
or
3. Access all 175,000+ papers: $41.97/mo
or
4. Let us write a NEW paper for you!


Most popular!
Cite This Research Paper:
APA Format
BMW Strategic Management the Car. (2011, April 23). Retrieved June 16, 2019, from https://www.essaytown.com/subjects/paper/bmw-strategic-management-car/5807028
MLA Format
"BMW Strategic Management the Car." 23 April 2011. Web. 16 June 2019. <https://www.essaytown.com/subjects/paper/bmw-strategic-management-car/5807028>.
Chicago Format
"BMW Strategic Management the Car." Essaytown.com. April 23, 2011. Accessed June 16, 2019.
https://www.essaytown.com/subjects/paper/bmw-strategic-management-car/5807028.