Constitutional, Legal and Ethical Issues

Term Paper

Pages: 12 (4668 words) · Bibliography Sources: ≈ 20 · File: .docx · Level: College Senior · Topic: Criminal Justice
Buy full


paper
for $19.77
SAMPLE EXCERPT:
[. . .] According to Ida Tarbell, who makes a very broad observation of the police behaviour, "deviance (i.e. behavior inconsistent with norms, values, or ethics) also implies corruption (i.e. forbidden acts involving misuse of office for gain), misconduct (i.e. wrongdoing violations of departmental procedures) and favoritism (i.e. unfair "breaks" to friends or relatives (nepotism))."
Corruption is criminal conduct that can involve underusing one's authority, overusing one's authority, or profiteering via one's authority. The key element is misuse of official authority; the gain can be personal or for the common good. Corruption is bad because it undermines integrity, the state of policing being whole or undivided and it has been the target of numerous efforts at creating typologies.
Police misconduct is impropriety of office, not misuse of authority. It's wrongdoing, the appearance of wrongdoing, or puzzling behavior that violates standards usually set down in departmental policies and procedures, for good reasons, that the employee may or may not be cognizant of. Misconduct is bad because it leaves the public free to speculate and draw sweeping generalizations about the profession of policing as a whole. The different types of misconduct are often classified as follows: malfeasance (i.e. intentional commission of a prohibited act or intentional unjust performance of some act of which the party had no right (e.g., gratuity, perjury, use of police resources for personal use)), misfeasance (i.e. performance of a duty or act that one is obligated or permitted to do in a manner which is improper, sloppy, or negligent (e.g., report writing, unsafe operation of
motor vehicle
, aggressively "reprimanding" a citizen, improper searching of arrestees) and nonfeasance (i.e. failure to perform an act which one is obligated to do either by law or directive due to omission or failure to recognize the obligation (e.g., failure to file report, improper stop & frisk, security breach)).
According to the Knapp Commission (formed in the early 1970s by Mayor Lindsay as a result of the publicity generated by renegade detective Frank Serpico), which blew the whistle on the standard police explanation for corruption (he/she's a rotten apple in an otherwise clean barrel), "rotten apples" are either weak individuals who have slipped through the screening process or succumbed to the temptations inherent in police work or deviant individuals who continue their deviance in an environment that gives them ample opportunity. Police departments tend to use the rotten apple theory or some variation of the "rogue cop" story to minimize the public backlash against policing after every exposed act of corruption.
A functional explanation may be closer to the truth, and is indeed supported by almost every scholarly observer on the subject. A functional explanation is that corruption is inherent in society's attempt to enforce unenforceable laws. Another approach is the "occupational socialization" explanation, the polar opposite of rotten apple theory that is sometimes called "rotten barrel" theory. According to this view, the very structure of policing (exposure to unsavory characters, forgetting what you learned in the academy, clannishness, and overzealous, misguided approaches to crime control) provides plenty of opportunities to learn the entrenched patterns of deviant police conduct that have been passed down thru generations.
Police gratuity implies the receipt of free meals, services, or discounts. Nonfederal police usually do not regard these as forms of corruption. These are considered fringe benefits of the job. Nevertheless, they violate the Code of Ethics because they involve financial reward or gain, and they are corruption because the officer has been placed in a compromising position where favors (a "fix") can be reasonably expected in the future. When there is an implied favor (a "wink and nod"), it's called "mooching." When the officer is quite blatant about demanding free services, it's called "chiseling."
Gratuities often lead to things like kickbacks (bribery) for referring business to towing companies, ambulances, or garages. Further up the scale comes pilfering, or stealing (any) company's supplies for personal use. At the extreme, opportunistic theft takes place, with police officers skimming items of value that won't be missed from crime scenes, property rooms, warehouses, or any place they have access to. Theft of items from stores while on patrol is sometimes called "shopping." shakedown is when the police extort a business owner for protection money. The typical scenario involves gay bars, which are considered the most vulnerable. In some cities (like Boston for example), police are still charged with the power to inspect bars for compliance with liquor regulations. Officers are then in a position to threaten bar owners with violations if they do not make payoffs, and promise to intercept ("fix") any other violation
reports
processed through department channels. In other cities (like San Francisco, for example), officers would promise extra protection against gay-bashing in return for extra payments. In still other cities (like New Orleans, for example), moonlighting officers would make extra money from "details" in liquor establishments, and be paid extra for overlooking open sex or drug violations. In some cities, police officers have complete control over liquor licenses and even own nearby parking meters. To deal with the gay bar issue, many police departments have tried hiring openly gay recruits.
Shakedowns are also common with strip bars, prostitution rings, drug dealing, illegal gambling, and even construction projects. In each case, the approach and modus operandi are somewhat variable, because each officer subjects the business operator and/or patrons to the shakedown differently.
Perjury usually implies a means to effect an act of corruption, leaving out certain pertinent pieces of information in order to "fix" a criminal prosecution. "Dropsy" evidence is typical, where the officer testifies untruthfully that he/she saw the offender drop some narcotics or contraband. Lies that Miranda warnings have been given, when they haven't, are also typical. Lying in court is called "testilying," and police can do it coolly; they're trained witnesses.
Other actors in the system, supervisors and even judges, are often aware of the perjury. They pretend to believe police officers who they know are lying. Everybody's happy with the system. The cop gets credit for a good bust; the supervisor's arrest statistics look good; the prosecutor racks up another win; the judge gets to give his little lecture without endangering his reelection prospects, the defense lawyer gets his fee in dirty money, and the public is thrilled that another criminal is off the street. The irony of it is that most perjury is committed by decent cops who honestly believe a guilty defendant will go free unless they lie about something.
Police brutality has been defined as excessive force, name-calling, sarcasm, ridicule, and disrespect." When a citizen charges police brutality, they may be referring to a number of things, including profane or abusive language, commands to move or go home, field stops and searches, threats of implied violence, prodding with a nightstick or approaching with a pistol or even the actual use of physical force.
Only the last one of these (unreasonable and unnecessary actual use of physical force) can be considered police brutality. This is commonly expressed as "more than excessive force."
Excessive force" is used to refer to force that exceeds what is objectively reasonable and necessary in the circumstances confronting the officer to subdue a person, as in Article 3 of the U.N. Code of Conduct for Law Enforcement Officials, which provides that: "Law enforcement officials should use force only when strictly necessary and to the extent required for the performance of their duty." GA resolution 34/169 passed on December 17, 1979, and in the U.N. Basic Principles on the Use of Force and
Firearms
by Law Enforcement Officials, which stipulates that, "Whenever the use of force and firearms is unavoidable, law enforcement officials shall exercise restraint in such use and act in proportion to the seriousness of the offence and the legitimate objective to be achieved." UN Doc. A/CONF.144/28/Rev.1 (1990). In Graham v. Connor 490 U.S. 386 (1989), the United States
Supreme Court
held that that the United States Constitution's Fourth Amendment requirement of "reasonableness" on the part of the police applies to "all claims that law enforcement officials have used excessive force - deadly or not - in the course of an arrest, investigatory stop, or other seizure of a free person.
Police perjury and police brutality go hand in hand, as officers who commit brutality will most likely lie on the stand to prevent the possibility of a lawsuit or departmental charges. The reasons why an officer might engage in this kind of conduct are many: a small percentage may have been attracted to police work for the opportunity to enjoy physically abusing and hurting somebody, an officer may come to believe "it's a jungle out there," an officer may be provoked and pushed beyond their endurance. The most common reason is occupational socialization and peer support. One common belief is that it's necessary to come down hard on those who resist arrest because they may kill the next police officer who tries to…
[END OF PREVIEW]
. . .
READ MORE
Two Ordering Options:
?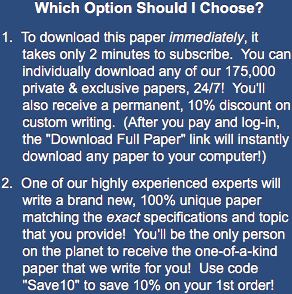 1.
Buy full paper (12 pages)
Download the perfectly formatted MS Word file!
- or -
2.
Write a NEW paper for me!
We'll follow your exact instructions!
Chat with the writer 24/7.
Cite This Term Paper:
APA Format
Constitutional, Legal and Ethical Issues. (2004, July 13). Retrieved January 25, 2020, from https://www.essaytown.com/subjects/paper/constitutional-legal-ethical-issues/6945945
MLA Format
"Constitutional, Legal and Ethical Issues." 13 July 2004. Web. 25 January 2020. <https://www.essaytown.com/subjects/paper/constitutional-legal-ethical-issues/6945945>.
Chicago Format
"Constitutional, Legal and Ethical Issues." Essaytown.com. July 13, 2004. Accessed January 25, 2020.
https://www.essaytown.com/subjects/paper/constitutional-legal-ethical-issues/6945945.