Research Paper:
Drug Use and Abuse
Pages: 9 (3027 words) · Bibliography Sources: 8 · Level: College Junior · Topic: Sports - Drugs · Buy This Paper
SAMPLE EXCERPT:

[. . .] The participants averaged 32 years of age and 59% were male; males were more likely to use alcohol, heroin, cocaine, crack cocaine, methamphetamine, marijuana and hallucinogens than females; moreover, males reported using alcohol, marijuana and hallucinogens at "…a significantly younger age than females (Shannon, 98). The reason the study was done in eastern Kentucky included the fact that eastern Kentucky has "…the highest prevalence group when examining illicit drug use other than marijuana" for individuals 12 or over in the United States (Shannon, 99).

The participants were solicited by placing flyers in public locations. Once the initial participants were selected (they had to have been injecting drugs in order to quality) they were then interviewed and asked to bring friends (that were also drug users) into the research project. The way that was done was by giving each initial participant three coupons; each "friend" that was brought in to the study with a coupon put $10 into the pocket of the original participant.

The findings showed that on average, males in eastern Kentucky's Appalachian community first got involved with drugs and alcohol at the average age of 13.6 years; females first got involved at an average age of 15.1 years (Shannon, 101). More males reported using drugs and alcohol for their entire lives, this despite the fact that many Appalachian communities do not sell alcohol. More women reported abuse of drugs in order to "…treat anxiety and sleeplessness" and to deal with chronic pain (Shannon, 102).

Rural Substance Abuse in Kentucky

Marlies Schoeneberger and colleagues conducted research involving drug users in three geographic locations in Kentucky -- eastern Kentucky (206 participants), south central Kentucky (165), and western Kentucky (371). The point was to learn whether or not rural areas are "more sheltered from the problems in mainstream America" and the hypothesis by the authors was that indeed the "severity of their involvement in drugs" would be less in rural areas of Kentucky than in urban areas (Schoeneberger, et al., 2006). Some of the interesting findings included: a) participants from "very rural areas" tended to be older when they first used drugs; b) drug users from very rural areas had as a rule not been in a substance abuse treatment program; c) those in very rural areas with strong religious beliefs and with "chronic medical problems" were more likely to have participated in self-help groups than participants from urban areas; d) because of the recent farm and mining crises in Kentucky those in very rural areas of Kentucky were more likely to have persons admitted to drug abuse treatment centers; e) rural and urban alcoholics were "more likely" to see treatment programs as valuable to them than drug users were; and f) cocaine use is "three times higher in rural areas than in very rural areas" (Schoeneberger, 106).

This study is seen as valuable to healthcare officials in Kentucky because there is a need for more substance abuse treatment centers in rural Kentucky.

Rural Appalachian Women and Recovery from Drug Addiction

Professor Judith Grant presents a research article (published in the peer-reviewed journal Addiction Research and Theory) that examined how 25 rural women in eastern Kentucky (Appalachia) narrated their own recoveries from addition. Given that the resources for recovery from drug addiction in this area of the country are scarce, Grant was interesting in finding out how these women carved out their own recovery programs. What Grant discovered was that the 25 women "…compensated" for the lack of professional healthcare services using their own "cultural contexts" (Grant, 2007, p. 521).

The article presents a good example of self-help; of how individuals can take their lives into their own hands when it is apparent that they may have been out of control with no hope for recovery. The "cultural contexts" that the women used included: use of "family, church, friends, work and school"; and self-help institutions (Alcoholics Anonymous and Narcotics anonymous) (Grant, 521). In conducting the research, Grant delved into these issues: a) how women think about things, perceive things, and create "lines of action as they practice recovery"; b) in what ways they interact with others and how they achieve "meanings of such processes for themselves"; and c) "…how they make sense of their meanings toward an object, such as alcohol and/or drugs, that once was so important in their lives" (Grant, 522).

Grant found that these 25 women overcame not only their additions, but they also overcame other aspects of being a drug user in Appalachia, including these barriers: extreme poverty and desperation; inadequate public transportation; poor childcare facilities; inability to come up with the money for services; violence within families; and "low self-esteem" (524). The way Grant describes the processes that these women embraced -- to achieve "meaningful action" towards change -- entails women facing "…the disgusted self, the aware self, the alternative self, and the stable self" (525).

The "disgusted" self aspect allowed the women to be freely honest with the author about how they hated themselves as addicts; they were no longer feeling good from the drugs and even became suicidal, Grant explains (526). The "aware self" discussion among the women brought out the fact that as they became aware of the "situated identities" they had developed within the context of their addiction; and they understood (thanks to Grant's leadership in their recovery programs) that "…they needed to acquire new selves within new social locations" (529). The women knew they needed to form new connections, make new friends with "non-using others" to be able to fully recover (529). The next step was to create "an alternative self" apart from the self that was steeped in a one-track obsession (some of the women went back to school; others just made new friends); and finally the "stable self" was the new self that they created themselves.

How dangerous is cocaine in terms of a person becoming addicted?

Of course getting involved with cocaine is a very risky behavior, but perhaps the general belief that cocaine produces the same withdrawal symptoms as other drugs (like meth or heroin) is exaggerated. To wit, a study in the peer-reviewed Brown University Digest of Addiction Theory and Application reflects that in a controlled setting when high doses of cocaine were administered to seven males and two females, withdrawal symptoms were present in hours after the doses wore off, but the symptoms "…disappeared 24 hours later" (Walsh, et al., 2009).

Researcher Sharon Walsh from the University of Kentucky in Lexington (and colleagues) sought to better understand the direct effects of "…repeated oral dosing" of cocaine in order to measure "acute and prolonged abstinence symptoms" from use of cocaine. Local newspaper ads were placed and the nine participants were selected because they were not in treatment centers but they all used cocaine. For 23 days the nine participants smoked cocaine (in a 30 day period) and they were not dependent on any other drugs at that time.

The analysis showed that the metabolites found in cocaine (benzoylecgonine, ecgonine, methyl ester and norocaine) were "…virtually eliminated from plasma within 19 hours of the last dose" (Walsh, 7). The point of this research is that for cocaine users there was no evidence of any biological disruptions, albeit the "crashing" once the cocaine was gone from the system (fatigue, lethargy, and depression) was apparent for 24 hours. The value of research like this for drug rehabilitation professionals is that cocaine abusers can be weaned off the drug given the right setting and a willingness on the part of the users to walk away from this wasteful, dangerous habit.

In conclusion, the problems of drug and alcohol abuse in Kentucky -- particularly in eastern Kentucky / Appalachia -- are severe, and there are socio-economic reasons for these problems. This paper shows how some healthcare systems are providing help for those in need of recovery, and also it shows there is a great need for more rehabilitation centers in rural and very rural Kentucky.

Recommendation for Kentucky: the government should take a percentage (perhaps 2-3%) of the millions of dollars it profits from the sale of coal (that is mined by scraping off mountaintops) and put those dollars to use building drug rehabilitation centers in areas where they are most needed. About 73% of the coal mined in Kentucky is sold out of state; that represents a huge amount of money to the state. If Kentucky really cares about the poor people with few resources in the eastern part of the state, it would make an attempt to provide more help in areas of healthcare, and that includes substance abuse issues.

Works Cited

Bureau of Justice Statistics. (2008). Drugs and Crime Facts / Drug Use / Youth. Retrieved November 30, 2012, from http://bjs.ojp.usdog.gov.

Drug Enforcement Agency. (2012). Illegal Drugs in America: A Modern History. Retrieved November 30, 2012, from http://www.deamuseum.org.

Grant, Judith. (2007). Rural women's stories of recovery from addition. Addiction Research and Theory, 15(5), 521-541.

Havens, Jennifer R.,… [END OF PREVIEW]
Four Different Ordering Options:
?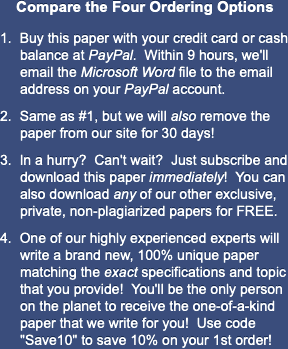 1. Buy the full, 9-page paper: $28.88
or
2. Buy + remove from all search engines
(Google, Yahoo, Bing) for 30 days: $38.88
or
3. Access all 175,000+ papers: $41.97/mo
or
4. Let us write a NEW paper for you!


Most popular!
Cite This Research Paper:
APA Format
Drug Use and Abuse. (2012, November 30). Retrieved June 16, 2019, from https://www.essaytown.com/subjects/paper/drug-use-abuse/6629933
MLA Format
"Drug Use and Abuse." 30 November 2012. Web. 16 June 2019. <https://www.essaytown.com/subjects/paper/drug-use-abuse/6629933>.
Chicago Format
"Drug Use and Abuse." Essaytown.com. November 30, 2012. Accessed June 16, 2019.
https://www.essaytown.com/subjects/paper/drug-use-abuse/6629933.