Essay:
Hydrogen Fuel Replacing Fossil
Pages: 2 (722 words) · Bibliography Sources: 8 · File: .docx · Level: College Senior · Topic: Energy
Buy full


paper
for $19.77
¶ … energy crisis of unprecedented proportions, and it is becoming apparent to even the most reluctant observers that the supply of fossil fuels is both finite and rapidly being depleted. Furthermore, many experts suggest that the enormous amounts of fossil fuels used worldwide are contributing to the global warming phenomenon being experienced today. In this environment, the search for effective alternative and renewable energy sources has assumed both new relevance and importance today. According to Elhefnawy (2006), "In short, the oil age may end within a generation given the present economic picture, with potentially dire consequences. The prospects of alternatives to fossil fuels are therefore the key issue, such as the expanded use of nuclear energy or, ideally, renewable energy sources." (p. 101).1 Besides nuclear energy, some authorities have suggested that wind and solar power as well as biomass production, among others, are such possible alternative energy sources, but a growing number of experts are pointing to hydrogen fuel as the fuel of choice for the future. As Ottinger and Williams (2002) point out, though, there are a number of major obstacles that must be overcome before hydrogen fuel can assume a leading role in helping the United States and other energy-starving countries overcome their current dependence of fossil fuels. According to Ottinger and Williams, "Hydrogen fuel cells require additional research and development to be economically or technically feasible."2 Moreover, because energy cannot be created (or destroyed), identifying sources of hydrogen that make its manufacture and application cost efficient are also critical issues that must be addressed before hydrogen can reasonably be expected to replace fossil fuels in the future. On the one hand, it would seem easy enough to use hydrogen as a renewable energy source simply based on its abundance. As Hiserodt (2007) points out, "Environmentalists looking for a source of energy to replace fossil fuels and nuclear energy rightly note that over 99.9% of the visible matter in the universe is hydrogen and that our oceans have an inexhaustible supply of hydrogen atoms."3 In this regard, Fay and Golomb (2002) report that, "Hydrogen has been promoted as an environmentally friendly synthetic fuel that can be used in… [END OF PREVIEW]
Two Ordering Options:
?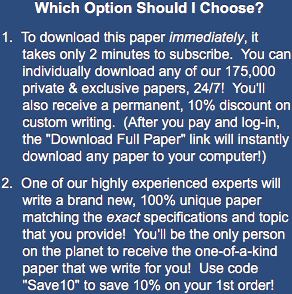 1.
Buy full paper (2 pages)
Download the perfectly formatted MS Word file!
- or -
2.
Write a NEW paper for me!
We'll follow your exact instructions, guaranteed!
Chat with the writer 24/7.
Cite This Essay:
APA Format
Hydrogen Fuel Replacing Fossil. (2009, April 19). Retrieved December 7, 2019, from https://www.essaytown.com/subjects/paper/hydrogen-fuel-replacing-fossil/1206574
MLA Format
"Hydrogen Fuel Replacing Fossil." 19 April 2009. Web. 7 December 2019. <https://www.essaytown.com/subjects/paper/hydrogen-fuel-replacing-fossil/1206574>.
Chicago Format
"Hydrogen Fuel Replacing Fossil." Essaytown.com. April 19, 2009. Accessed December 7, 2019.
https://www.essaytown.com/subjects/paper/hydrogen-fuel-replacing-fossil/1206574.