Term Paper:
Marketing Strategies of Coca-Cola
Pages: 16 (6169 words) · Bibliography Sources: 1+ · Level: College Senior · Topic: Business - Advertising · Buy This Paper
SAMPLE EXCERPT:

[. . .] Following the U.S. attack on Iraq, protest broke out in Thailand against the U.S. And many sections called for boycott of American products. One of the major Coke bottlers in the southern part of the country, Haad Thip had to temporarily close down its plant following outcries against the war. This led to disruption of supplies of Coke, Fanta and Sprite in southern Thailand. Coca-Cola's Thailand unit has announced that the company is neutral and does not support political and religious cases. (The Financial Express, 2003)

Pepsi in Thailand:

In early 2002, Pepsi announced that it would target six countries in Asia with the goal of becoming the best selling brand in the respective countries - China, South Korea, India, the Philippines, Vietnam and Thailand. According to Ron McEachern, the demand in these countries will be driven by three strategic advantages: (1) rising consumer spending (2) scope for growth in cola consumption and (3) price of carbonated drinks was lower compared to other drinks such as fresh fruit juices. (Asian Market Research News, 2002) With soft drinks having a share of only 20% of beverage consumption in Asia, Pepsi felt that it would be able sustain and improve demand for many years to come, unlike the American markets which had become almost saturated. Pepsi's aim was to become a market leader in not only soft drinks but as a 'total beverage' provider.

Like its illustrious competitor Coke, Pepsi is also upbeat about Asian markets and claims that it is the best selling cola drink in large markets namely Thailand, India and Shanghai. While this claim is opposed by some, especially Coca-Cola, Pepsi seems to have made a lot of inroads in the Asian markets. At the start of the new millennium, Pepsi claimed to have a share of 19% the regional market and progressing with double-digit growth rates. (The Nation Business News, 2000) According to Sanjeev Chadha, Vice President, Sales, at Pepsi-Cola International, Asia-Pacific headquarters in Hong Kong, the Asian markets continue to show a lot of growth opportunities, although some markets may have underperformed for a short period. Pepsi's strategy would be focused on increasing product availability, forming strong partnerships with bottlers and implementing innovative marketing strategies.

Pepsi runs profitable operations in Thailand, with market share of 49% and growth rate of 4.9% in 2002. It is pushing new products in the non-cola sector with well-known brands such as Lipton iced tea, Dang energy drink and Crystal drinking water and has plans to launch new brands like Lipton Mango and Mirinda Apple. (Trading Charts News, 2004) A novel strategy followed by Pepsi, aptly termed Global marketing, aims at achieving the right balance between a global brand and local preferences. Pepsi's strategies for Thailand are aimed at increasing market share on the strength of its international brand.

This requires the understanding that, even the largest international brand backed by enormous budgetary and marketing support may fail to bring about excitement in a population unless the local preferences are factored in (Steele, 2000). A case in point is India, where both Coke and Pepsi, much to their chagrin, found it almost impossible to topple the local cola brand Thums-Up. The Indians continued to prefer Thums-Up and eventually Coke acquired the brand in its stable to ensure market share. Even after the acquisition, both Coke and Thums-Up co-existed. Pepsi's global marketing strategy to ensure brand continuum is best exemplified by one of its well-known brands - FritoLay, which has emerged as a global brand.

Pepsi has always leaned on the popularity of international sports personalities to push its brands. It has fostered a long-standing relationship with English football club Manchester United and used this advantage when the club toured Asia in 2001. When Manchester United visited Thailand, Pepsi arranged to conduct soccer schools and conducted a training program for over 2600 football players in the country. The program was conducted by Manchester United Director, John Shiles and attempted to pass on the finer points of world-class playing skills. This initiative gave the opportunity to Pepsi's consumers to have direct access to one of the best football clubs in the world. By associating with the world's most beloved game, its players and clubs, Pepsi reinforced its brand among the soccer loving people, which by itself is a sizeable market. (Pepsi Football, 2004)

Suggested marketing strategies for Thailand:

Asian markets represent the future of cola companies for many compelling reasons - large and young population, higher proportion of young people, increasing literacy levels and disposable incomes, growing influence of women and fast changing lifestyles. The increasing influence of western culture is another reason for the exciting market prospects. Thailand is no exception and its middle class is spending more money on branded and luxury items. There is a growing tendency to encourage lavish spending on children and teenagers. Recent research has revealed that teenagers' decisions contribute to as much as 80-90% of the spending on branded goods. Studies also indicate that Thai customers in general are increasingly adopting practices and lifestyles of western countries, spending money on luxury items such as French perfumes, German appliances, Swiss watches and American cigarettes. (Far Eastern Economic Review, 1996)

These factors have provided a favorable market place for cola drinks in Thailand. Recent trends have proved that new product launches and promotional efforts are being well received by Thai consumers. It is recommended is that the Cola companies should further consolidate their positions by reaching out to more consumers across all markets in the country. The product styling, branding, market positioning and pricing should be designed to capture the imagination of youngsters and the young adults, who can make a lot of difference with their surplus disposable incomes. As in any Asian country, Thailand has strong family and community ties bonding individuals and thus it may be a good idea to position certain products as a drink ideal for family occasions.

From the perspective of Coke, the major cause of concern is that Pepsi has almost equal or even better share in the cola segment, although Coke is the overall soft drinks market leader. Coca-cola must therefore implement necessary steps to increase its market share in the cola segment by adding new consumers and converting consumers using other brands. As far as Pepsi is concerned, it should take steps to improve its share in the non-cola drink categories, subject to commercial and economic considerations. Pepsi should also capitalize on the advantage it has in the cola market and try to widen the gap over Coke in this profitable segment. It should take the lead in conducting promotional measures and campaigns that will make the brand penetrate even deeper in the Thai markets. It appears on the surface that Coke is displaying a higher level of commitment to the Thailand market than Pepsi by making it a regional headquarters and putting greater level of resources and manpower in Bangkok.

Both Coke and Pepsi should also take steps to ensure that they do not fall in the trap of the serious issue of 'perceived health hazards of cola drinks' as happened in UK and certain other countries. The companies should take proactive steps and start communicating with the consumers indirectly to address the health related issues, so that the drinks carry a favorable image. It may be a worthwhile idea for the companies to display their concern and interest in environmental protection and improving health. This could be achieved by sponsoring environmental initiatives and health/medical campaigns. Coke and Pepsi should pay more attention to quality and convey to the consumers that the products they supply are of high standards and do not pose health hazards.

One good idea is to develop good relationships with the local regulatory and health authorities and interact with them on a regular basis to discuss on the quality issues. By implementing feasible recommendations of the local authorities, the Cola companies will gain tremendously by increasing the goodwill among the population and even critics and environmental groups may find it difficult to counter these initiatives. Both Coke and Pepsi are still facing competition from local players, some of whom have a major presence in niche markets. These players are positioning their products as more modern than Colas and safer to consume. (USDA, 2003) Coke and Pepsi must counter these strategies with innovative advertisements and campaigns with the clear message that their products are world-class and yet affordable.

Asians are noted for their tendency to try out western lifestyles yet retain the strong relationship with tradition. Research has established that two premises underlie the Asian consumer behavior - (1) consumer behavior is strongly influenced by culture and (2) Asian culture is distinctly different from western culture. (Schutte and Ciarlante, 1998) The cola companies should identify the distinct features of Thailand culture and values and align their promotional campaigns along these lines. While the cola companies have a measure of the competition from traditional local made Asian drinks in countries such as Thailand, such players are posing… [END OF PREVIEW]
Four Different Ordering Options:
?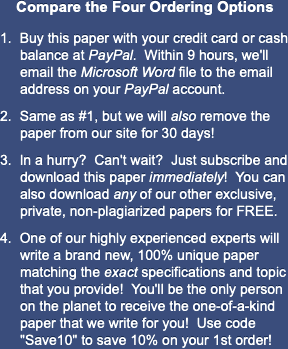 1. Buy the full, 16-page paper: $28.88
or
2. Buy + remove from all search engines
(Google, Yahoo, Bing) for 30 days: $38.88
or
3. Access all 175,000+ papers: $41.97/mo
or
4. Let us write a NEW paper for you!


Most popular!
Cite This Term Paper:
APA Format
Marketing Strategies of Coca-Cola. (2004, April 26). Retrieved May 26, 2019, from https://www.essaytown.com/subjects/paper/marketing-strategies-coca-cola/3984526
MLA Format
"Marketing Strategies of Coca-Cola." 26 April 2004. Web. 26 May 2019. <https://www.essaytown.com/subjects/paper/marketing-strategies-coca-cola/3984526>.
Chicago Format
"Marketing Strategies of Coca-Cola." Essaytown.com. April 26, 2004. Accessed May 26, 2019.
https://www.essaytown.com/subjects/paper/marketing-strategies-coca-cola/3984526.