Thesis:
Mcdonald's in Saudi
Pages: 5 (1613 words) · Style: MLA · Bibliography Sources: 5 · Level: College Senior · Topic: History - Israel · Buy This Paper
¶ … qustions to answer on Human rights, order and Justice

McDonald's in Saudi Arabia

History of McDonald's in Saudi Arabia

The American fast food giant and ultimately, the cultural symbol which is McDonald's, entered the Saudi Arabian market in 1993. Since then, they have managed to open 83 stores and have achieved tremendous success. Their operations are run through franchising contracts and their success is due to the strong capabilities of the managers to understand the market and adapt to its needs, while also implementing the McDonald's culture. "As the Saudi Licensees of this internationally renowned brand, we are proud to have been serving Saudi customers since 1993, opening no fewer than 83 restaurants in that time, and providing meals for quite literally thousands of people every day. We believe that McDonald's success in the Kingdom is due to a number of factors: the 100% pure quality of our food, its nutritional content - and of course the enormous and abiding popularity of McDonald's as a place for families, fun and entertainment" (McDonald's Arabia, 2008).

Along their over a decade of operations in Saudi Arabia, the franchise has received numerous awards from both the parent company in the U.S., but also from international business organizations. These include the Outstanding Sales Award (1996), the Outstanding Architectural Coordination Award (2000), the Coca Cola Golden Quality Award (2003) or the 2001 Service Excellence Award from Top Ten Business Magazine, achieving first place among all Quick Service Restaurants in Jeddah. Today, there are over 100 branches strategically located in 16 major cities of Saudi Arabia. The stores have contributed immensely to the development of communities and the most eloquent example in this sense is the fact that 80% of the commodities used by McDonald's are produced in Saudi Arabia or other Arab countries (McDonald's Arabia, 2008).

2. Difficulties Encountered

The first difficulty encountered was that of reticent perception. The population found it quite difficult at first to accept the American brand, however a symbol of freedom, into their homes. Foremost, the challenge was increased by various allegations that the organization was contributing with funds to terrorist groups. Also, the general belief is that the Americans support the Israeli troops in their ongoing conflict with the Palestinians. This didn't help either with creating a favorable perception of the fast food giant. In time however, with perseverance, patience and the best strategic approaches, the organization was able to gain public trust and respect.

Another issues of a more cultural nature revolved around the Muslim religion. In this order of ideas, the people in Saudi Arabia cease their daily operations five times to pray. This undoubtedly meant that during those times, there would be no customers to serve and consequently, revenues would stop five times a day. And not only this, but the employees would also stop working. Considering that the customers stop coming in and ordering throughout prayer, the workers could carry on their operations and prepare the meals. But if they would also cease to work, losses could be registered. However, the damage caused by not complying with the local religion would have been far worse than the ceased sales and as a result, the McDonald's stores close five times a day.

Finally, another difficulty was related to the traditions in the Saudi Arabia, which still fail to recognize the equality of genders. As such, the women are required to wear vales at all times so to cover themselves from being seen by men; they are only allowed to take them off in the household. Offering separate facilities for men and women was quite difficult to achieve, but a compromise was reached in the end.

3. Design

It is without any doubt that McDonald's is indeed the ultimate epitome of corporate success due to their ability to understand and adapt to the market. There are numerous examples in this sense; for instance, when all fast food chains were signing franchising operations in Russia (and failing), McDonald's delegated its own people, and succeeded (they now own 80% of the entire Russian market), (Wilson, 2004). Another outstanding example is given by the design of each and every one of their stores, according to various features, such as regional or local culture. "McDonald's has an architectural formula for any city on the planet, and it's as standardized as the burgers" (Ward, 2003).

With intense consideration towards the local culture, religion, traditions and ways, the architects designed the McDonald's stores in a unique manner. Not only do they close five times a day for prayer, they have been built to respect the old traditions. In this order of ideas, they have two separate facilities. One is for single men and the other is for families. "In Saudi Arabia, each restaurant is really two restaurants," says Ron Boneau, senior director for international development. "One section is for single men, the other for families." The booths of the family section have doors and walls so women can unveil and eat without being seen by other men" (Ward, 2003).

Also to adapt to the requirements of the region, the McDonald's stores in Saudi Arabia, and all Arab countries for that matter, do not serve pork-based products. Another important aspect of the McDonald's stores in Saudi Arabia is that two of them are located in the Holly City of Makkah; and they are quite unique. "These restaurants are the only two (2) restaurants in the world that serves exclusively to Moslem customers. These restaurants are also the only two that are fully staffed with Moslem employees, from the Service Crew to the Restaurant Manager level" (Banton, 2000).

4. Boycotts

The role played by the United States in the conflicts in the Middle East is a wide topic, and however interesting, it does not represent the basis for this paper. What is however relevant, is that the conflicts directly impact the American corporations that operate in the region. In Saudi Arabia for instance, there is a generalized feeling of distrust and even hate towards the American population and organizations as they are believed to support the Israeli troops in their fight against the Palestinians. "Saudis are outraged at America's perceived support for Israel against the Palestinians. Muslim preachers have urged people not to buy any product associated with America" (BBC News, 2000). To overcome this impediment, the RICC came up with a brilliant marketing scheme: they encouraged consumers to buy their products and for each meal sold, 26 cents would go to the Palestinian children's hospitals. "In the current climate of anti-American anger in the Arab world, it is a politically canny marketing move, as much as a well-meaning act of charity" (BBC News, 2000).

Another reason for boycotts, also an extremely serious one, was the belief that the profits registered by the Saudi Arabia McDonald's were being used to finance terrorist actions. The rationale for the statement was complex, stating for once that the managers themselves were donating to terrorist organizations or that the employees were indeed terrorists who used their wages to purchase weapons. Rumors also circulated that the funds raised through promotions or charitable events were given to terrorist organizations. The allegations were researched and no evidence in their support was found however (Boycott Watch, 2004).

5. The Future

In 1994, McDonald's International made a statement presenting their future plans to open hundreds of new stores; the numbers were between 900 up to 1200 stores across the globe. This venture was backed by the belief that the global locations would be able to register sustained growth in sales of a mean 20% per annum (Nations' Restaurant News, 1994). And their expectations were met as the industry continued, and still continues, to grow.

Today, the Saudi Arabia McDonald's is centered on achieving sustainable growth through the development and implementation of the… [END OF PREVIEW]
Four Different Ordering Options:
?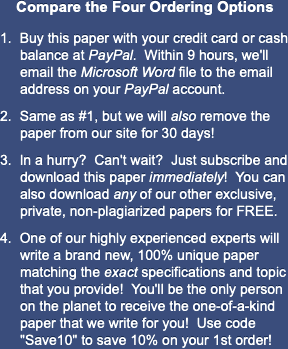 1. Buy the full, 5-page paper: $28.88
or
2. Buy + remove from all search engines
(Google, Yahoo, Bing) for 30 days: $38.88
or
3. Access all 175,000+ papers: $41.97/mo
or
4. Let us write a NEW paper for you!


Most popular!
Cite This Thesis:
APA Format
Mcdonald's in Saudi. (2008, August 7). Retrieved May 24, 2019, from https://www.essaytown.com/subjects/paper/mcdonald-saudi/362285
MLA Format
"Mcdonald's in Saudi." 7 August 2008. Web. 24 May 2019. <https://www.essaytown.com/subjects/paper/mcdonald-saudi/362285>.
Chicago Format
"Mcdonald's in Saudi." Essaytown.com. August 7, 2008. Accessed May 24, 2019.
https://www.essaytown.com/subjects/paper/mcdonald-saudi/362285.