Term Paper:
UK Wine Import Industry
Pages: 14 (3795 words) · Bibliography Sources: 1+ · Level: College Senior · Topic: Agriculture · Buy This Paper
SAMPLE EXCERPT:

[. . .] Figure 1 provides a visual depiction of these changes over the course of the last two decades of the 20th century and projected to 2005.

Figure 1: Wine Export Values Top Ten Countries

As evident within Figure 1, while Western European exporters continue to account for half of the value of wine exportation throughout the world, New World suppliers account for the remaining half. Further evidence of the structural changes that have occurred are documented with Table 1.

Table 1: Percentage Shares of major regions in world wine production, consumption volume, value of exports and imports, including and excluding intra-European Union trade, 1988 and 1999

Source Anderson and Norman (2001)

As evidenced within both Figure 1 and Table 1, the New World Suppliers have increasingly begun to impact and claim a share of the world's wine markets.

As also reported by Anderson et al. (2001), changes have also occurred in the world's importing markets. Where France, Spain, Italy, Argentina, Chile once represented the four largest importers of wine, by 1999, included Germany (21 per cent of the world total), followed by the United Kingdom (16 per cent), France (11 per cent) and the United States (7 per cent). As these market trends have emerged, the Old World exporters have continued to maintain dominance within neighboring countries while the New World exporters have been more successful in penetrating the growing markets of the UK, the U.S., Japan and Germany.

As evidenced within these trends, the wine market throughout the world is becoming more internationalized rather than concentrated within the Old World. These trends also emphasize that the wine market throughout the world is becoming significantly more competitive, with most key New World suppliers expanding their export sales at a relatively appreciable rate. As noted by Anderson et al. (2001), these trends are even more significant in that the rapid growth in wine exports over the past decade has occurred at a time when there has been a slight decline in world wine production and consumption.

Competitive Analysis

Overview of the UK Wine Import Market

As reported by Key Note Ltd. (2002), during the year 2000, the UK wine market was worth £7.9bn, representing an unusually optimistic appraisal associated with the Millennium celebrations. In spite of this unprecedented market value, according to information provided by Key Note Ltd., the market value increased by 43.2% between 1996 and 2001. As well, information obtained from Key Note Ltd.'s report indicated that wine's share of all British consumer spending on alcoholic drinks was 23.7% in 2000. As to the market volume, it reportedly grew at a slower rate, at 26.2% between 1996 and 2001 reflecting a gradual increase in spending per bottle. As explained by Key Note Ltd., this figure represents a movement towards better quality wine on the part of UK wine consumers rather than an indication of price inflation.

As reported by Key Note Ltd. (2002), price inflation within the wine market was restrained by a marketplace that has remained extremely competitive. Competitiveness within the market is largely a result of the fact that every major wine-producing country competes in the UK market, which relies almost entirely on imported wine. As well, marketing success by the New World importers has also influenced the degree of competitiveness currently representative of the UK market.

On the basis of information provided by Key Note Ltd. (2002), the strongest competitor in the UK continues to be France, with a 35.1% share of the value of all wines consumed in the UK in 2000. France is followed by Australia, representing the leader in the New World importers. Reportedly, Australian imports increased by 53.6% between 1998 and 2000, while wines from the U.S., Chile and South Africa also grew in popularity. According to UK Customs data, as reported by USDA (2002), the import volume of U.S. still wine increased by nearly 29% in 2001 to reach 734,000 HL. The forecast for 2002 indicated that UK imports of U.S. still wine were likely to increase again by a similar percentage (30%) by volume to reach 954,000 HL. As well, as reported by USDA, total third country (non-EU) imports increased by 18% in 2001 and were forecasted to increase a further 19% in 2002 to reach 4,257,000 HL.

According to information provided by Key Note Ltd. (2002, this data represents the wine import market as it applies to the take-home market, where wines that are treated as 'brands' by the consumer have soared in popularity. As reported by Key Note Ltd., the majority of the branded still light wines (SLW) are New World, led by Jacob's Creek (Australia) and Gallo (U.S.). However, as identified in the Key Note Ltd. Report, supermarket own-label wines, using grape 'varietals' as names, (e.g. merlot and sauvignon blanc) have also remained important.

European importers, as explained by Key Note Ltd. (2002), tend to set better records in the on-trade (e.g., pubs and restaurants), accounting for 42.3% of the market value in 2000 for wines, despite the growth of take-home through grocers' superstores. However, according to information from Key Note Ltd., Old World importers rely primarily on success with the more traditional wines, including sweet German and Italian wines and fortified wines, such as vermouth and sherry. In spite of this continued success in the traditional wine market, as reported by Key Note Ltd., such wines are increasingly losing popularity with UK wine consumers.

According to USDA (2002), consolidation within the wine-making industry and the proliferation of global brands have had an extensive role in current UK wine consumption patterns. As consumers depend on brands to provide consistent quality at the right price, countries with large, prominent winery brands such as Australia and the U.S. have been effective in eroding the market for lesser known wines from traditional European suppliers. As reported by USDA, total imports of still wine from the Old World importers were forecasted to decline by 6% in 2002 to 4,470,000 HL. Thus, as value had not increased, it appeared that the traditional European suppliers would remain challenged as to how to regain market share. According to information provided by USDA, the value of French imports was not predicted to recover, with Italy and Spain continuing to steadily lose ground in terms of volume. As was also reported by USDA, Germany continued to show ongoing indications of more decline than other European suppliers, with volume and value steadily decreasing.

South Africa

As South Africa continues to emerge as a competitor within the UK wine import market, it is important to examine the market elements that currently influence its status within the market as compared to other major competitors. Such an analysis will provide indicators of potential growth opportunities for expanding within the UK market as well as constraints that have prohibited its expansion as a competitor.

As described by Reid (2000), in terms of place, the wine industry has continued to grow in South Africa largely as a result of the favorable climatic and soil conditions of the region. Currently, as reported by Reid, viticulture is responsible for approximately 30% of the region's total horticultural income. Within Table 2, an overview of South Africa's wine industry is provide

Table 2: Key statistics, Western Cape wine industry (1999) of SA's wine industry

Producers' income

R1.44 billion

Employment

3300 cellar personnel

345 000 farm workers including dependants)

Number of grape producers

Number of wine producing cellars

Volume of production

914 million litres

Total exports

129 million litres

Total export value

R1.22 billion

Land under vines

104 000 hectares

Number of vines

312 million

Number of wholesale buyers

Source: South African Wine Industry Directory (1999)

As reported by Reid (2000), after South Africa was readmitted in 1994 to world markets, the wine industry in the country has attempted to focus more on further developing the quality of its products. This also has been accompanied by an ongoing effort to maintain replanting in order to continue meeting demand for wine products.

While the industry is aware of the demand, both in the UK and in other countries for red wine, as reported by Reid, production of red wine products has been restrained by an excess white grape stock. In response to this problem, efforts have been extended to further expand the Cape's red wine vineyards in order to meet the demands of the future.

According to Reid (2000), Chenin Blanc continues to be South Africa's most widely planted grape, representing 24% of the total in 1999. However, it is reportedly down from 32% in 1990. There has continued to be plantings of white varietals such as Sauvignon Blanc (5%) and Chardonnay (6%), as well as red cultivars like Cabernet Sauvignon (7%), Pinotage (5.5%), Merlot (4%) and Shiraz (3%). As further reported by Reid, within the Cape, vineyards also include Colombard (11%), Hanepoot, otherwise known as Muscat d'Alexandrie (4%), Cape Riesling (3%), Fransdruif (2.5%), Clairette Blanche (1.5%) and Semillon (1%).

While… [END OF PREVIEW]
Four Different Ordering Options:
?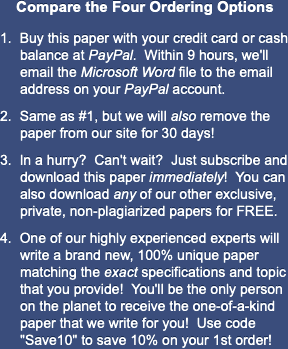 1. Buy the full, 14-page paper: $28.88
or
2. Buy + remove from all search engines
(Google, Yahoo, Bing) for 30 days: $38.88
or
3. Access all 175,000+ papers: $41.97/mo
or
4. Let us write a NEW paper for you!


Most popular!
Cite This Term Paper:
APA Format
UK Wine Import Industry. (2003, June 26). Retrieved June 19, 2019, from https://www.essaytown.com/subjects/paper/uk-wine-import-industry-within/4645951
MLA Format
"UK Wine Import Industry." 26 June 2003. Web. 19 June 2019. <https://www.essaytown.com/subjects/paper/uk-wine-import-industry-within/4645951>.
Chicago Format
"UK Wine Import Industry." Essaytown.com. June 26, 2003. Accessed June 19, 2019.
https://www.essaytown.com/subjects/paper/uk-wine-import-industry-within/4645951.