Action Research Paper
(Updated on February 7, 2018 by Michelle Williams)
An action research paper is a text that documents the application of action research to a specific problem or issue.  Action research, a form of research most commonly used in the social sciences, approaches problems or points of interest by engaging a group of collaborative participants who are familiar with the issue or problem through direct involvement or experience.  For instance, action research is often implemented in organizations to determine ways the organization could improve, and takes as its participants members of that organization.  In action research, a researcher acts as a facilitator of a group that applies the collective ideas and approaches of its members to a particular problem in order to determine a solution.  
An action research paper is essentially a case study of an action research study.  It is different from most typical research papers because it relies on observation and inference rather than quantitative data to determine its results, and because the researcher is an active participant throughout the study, interacting with participants and facilitating conversation.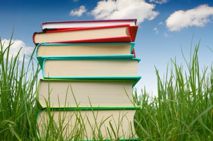 Action research papers should begin by clearly outlining the problem or issue the research study is meant to address.  This requires contextualization so that the reader is aware of the situation surrounding the problem and knows why the problem is a problem.  After the problem has been adequately discussed, the participant group should be described.  The number of participants and their relationship to the organization or problem being addressed should be noted.  Next, a description of the action research process should be detailed.  Every action report should include a specific description of the facilitation process, as well as detailed observations of the participants and their interactions with one another.  Explain the varying approaches to the problem that were suggested and how they were received by the group.  Also explain the group's deliberating process.  Then, devote ample space to describe the plan the group adopted to address or resolve the problem.  Finally, suggest what aspects of the study can be applied to similar problems, similar organizations, and similar groups of people.  
Though the writer of an action research paper is likely the researcher, it's best to avoid the use of the first person voice ("I" and "me") unless instructed otherwise.  Action research papers are formal pieces of scientific writing, despite the personal involvement of the researcher.  
Action research papers will likely follow the stylistic guidelines set forth by the American Psychological Association (APA).
Step-by-Step Tutorial About How to Write . . . Effectively
Playlist: Learn English with James -- ALL my engVid videos (JamesESL)
Love it? Hate it? Post a review!