How to Write a Deductive Essay
(Updated on August 9, 2019 by Michelle Williams)
Writing a deductive essay involves utilizing deductive reasoning in order to draw a conclusion and then guide the reader through the process that you used to come to that conclusion. Therefore, in order to understand how to write a deductive essay, you must first have a solid understanding of the deductive reasoning process.
In order to conduct deductive reasoning, you must use certain circumstances or clues to help you develop an assumption. Therefore, you need to consider a variety of different factors and then you must weigh these factors against the knowledge that you already possess. As such, there are three basic components to deductive reasoning: the premise, the evidence, and the conclusion.
The basic premise is based on factual information while the evidence helps you draw your conclusion. For example, your premise might be a fact such as "all cats are animals". The evidence might be that "Snowball is a cat." Using deductive reasoning, you can then assume that "Snowball is an animal."
When completing deductive essays, you'll utilize this same concept at a much larger scale. Nonetheless, the basic premise is the same. Within your work, you'll present the factual information as your premise first and then you'll introduce the evidence that helps you draw the conclusion.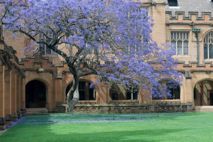 In many cases, a deductive essay may have several potential conclusions. For example, if you see that the street outside is wet, there are many possible reasons, though the most logical reason would be that it has recently rained. In most cases, it's best to focus the report on the conclusion that makes the most sense even if there are several potential explanations. By discussing all of the potential conclusions, the report will usually lose its focus and have less of an impact on a reader.
It is important to note that a deductive essay isn't necessarily foolproof. In the case of the wet street, for example, there's a possibility that a street cleaning crew drove through recently or that a large water tanker spilled its contents. The same is true with your deductive paper. The conclusion that you draw is simply meant to be the most reasonable conclusion, but not necessarily the only one that can be drawn.
The key to presenting a strong argument when completing a deductive reasoning essay is to present solid evidence to support the deduction you have made. This information should be fact-based and backed by solid evidence, though some of it may be based on your personal experiences, as well.
A deductive essay should include a strong introduction and conclusion. The introduction should grab the reader's attention and briefly state the conclusion you'll be drawing with your document. The body of the document should then go on to explain how you drew that conclusion (including the evidence that you have to back your conclusion), while the summary will restate your position and summarize the deductions that you have made.
Explanatory Tutorial About How to Write … Clearly
Playlist: Learn English with James: ALL my engVid videos (JamesESL)
Love This Post? Hate it? Please Let Us Know!!