Dissertation Writing Help
$random_text = array("4","5","6","7","8","9"); print($random_text[rand(0,count($random_text) - 1)]); ?> $random_text = array("0","1","2","3","4","5","6","7","8","9"); print($random_text[rand(0,count($random_text) - 1)]); ?> $random_text = array("0","1","2","3","4","5","6","7","8","9"); print($random_text[rand(0,count($random_text) - 1)]); ?>. $random_text = array("1","2","3","4","5","6","7","8","9"); print($random_text[rand(0,count($random_text) - 1)]); ?>k
VIEWS
(Updated on April 5, 2021)
Writing a dissertation is often considered the most difficult aspect of completing a Ph.D. It's an extensive, original research project completed to demonstrate a student's expertise in his/her area of study. Writing a dissertation typically takes a year or more, depending on the student's field and topic of data collection. Writing dissertations is very different from completing research papers because a dissertation doesn't synthesize what other researchers have said on a specific topic, but rather reports on the student's own, original research. In other words, the answers to the student's research questions are as yet unknown; the process of the report will reveal them.
Because it's such a lengthy and complex undertaking, it's necessary that the writing process be well-planned. This process begins with the selection of a topic. Selecting the topic for a dissertation can sometimes take months. This is because a student must undertake extensive research in his/her area of interest in order to determine what has already been done and what types of information have yet to be contributed. An overview of the student's research will typically be reported in the section of the report known as the "literature review."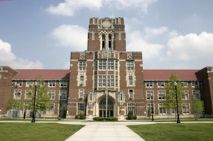 Once the topic has been determined, the student should discuss the topic with his/her dissertation committee, or select a committee if he/she hasn't already done so. A dissertation committee is comprised of several advanced faculty members in the student's area of study. The committee members should be selected based on their expertise and interest in the student's proposed research.
Once a student has discussed his/her topic with the committee, he/she is ready for the first formal step of the writing process: writing the report. A proposal is a document that outlines the student's topic, why the topic is relevant, what other researchers have said about the topic, and how the student plans to research the topic in order to add an original and significant insight to knowledge on that topic. The proposal is essentially a blueprint of the researcher's study. It is submitted to the student's committee, department, and sometimes graduate school for approval.
Once the report is approved, the student is ready to perform the study itself. This is an involved process that should be done under the guidance of the student's committee. Students should keep detailed records of their observations, practices, and procedures in order to present all of this information in the project itself. The report on this procedure will be presented in the method section.
After performing the study, the next step to completing a university report is analyzing the results of the study. If the student's dissertation is scientific, this will require statistical analysis. The results should be reported following the method section.
Following the results section, it should conclude by pointing to the study's impact on the student's field. This should suggest areas for future study, if appropriate, and ways the study can be used to further the field or topic.
Many students writing disertations will find the process difficult and frustrating. Therefore, the student should enlist the support of his/her academic community throughout the process. This goes beyond the dissertation committee to include other students who are writing dissertations and any services offered by the university or department for guidance in the composition process.
Dissertation Writing Help
Finding dissertation writing help is a critical step that every doctoral dissertation student must take. However, not all students will be in a position in which they're required to write dissertations. In fact, only PhD students will have to write formal dissertations—and they will usually only have to write one dissertation over the course of their entire career. Because of the uniqueness of dissertation writing, many learners seek dissertation writing help to ensure that they create effective projects.
There are many different reasons why students may seek dissertation writing help. Some students simply want to have a coach available to help them follow the right format and guidelines for dissertations. Other students require an editor to review their work and provide feedback. Some students even need hands-on help to perform research and dissertation formatting.
If a student anticipates that he/she will require dissertations writing help, he/she needs to begin his/her search for the appropriate resources by first analyzing which areas the student may need the most help with during the researching and writing process.
Many students are aware of their researching and writing weaknesses by the time they reach the PhD program. However, students may also wish to consult with an objective resource, such as a professor, for feedback. Getting this feedback is often worthwhile, as a university report is critically important for many learners' careers.
Once a student has determined what kind of dissertations writing help he/she needs, he/she should look for an appropriate resource. There are many resources available to provide dissertation writing help, including private resources, such as a professional writer, online resources, on-campus resources, and more.
Whenever a student looks for a dissertations writing help resource, he/she should make sure that the resource is credible and has accurate information. After all, learners can only write effective projects if they have access to high-quality resources.
Some students confuse dissertation writing help with actually hiring someone to complete a dissertation for them. While hiring someone to complete a dissertation may be seen as a form of help (in a traditional sense), dissertation writing help generally means that the learner will be performing the majority of the work . Therefore, when students look for dissertation writing help, they should always be sure to clarify what exactly they're looking for from their resources in order to ensure that they get the appropriate help that allows them to succeed.
How to Write Dissertations Properly
When it comes time for students to complete their PhD studies, they will often need to complete a dissertation as the final assignment before they earn their PhDs. Not only will they have to complete a dissertation, but they will also have to defend it in front of a panel of judges. Therefore, whenever students want to learn about how to write dissertations, they should also learn about the importance of the report, how to write dissertation proposals, and how to properly defend their documents.
The first step that a student must take in order to complete an effective project that earns him/her a PhD is to select the right topic. The topic should be related to the subject that the student has been studying in his/her PhD program. Once the topic is selected, the student needs to complete a dissertation proposal. When it comes to how to write dissertation proposals, students may want to look for direction from an advisor.
The basic purpose of a dissertation proposal is to obtain permission from an institute to write the document. Sometimes, dissertation proposals will include a financial request from a benefactor, which makes the dissertation proposal similar to a grant proposal. The steps students will take when they learn how to write dissertation proposals, therefore, may be similar to the steps required for a grant proposal.
After the student has obtained permission to research a particular topic, he/she should begin his/her research. Often, dissertation research will take several months to several years. Therefore, learners should dedicate a sufficient amount of time to their research if they want to complete an effective project. Whenever students want to know how to write dissertations that will earn them recognition, the answer usually resides in the student's ability to research and dedication to being a ground-breaking researcher.
When it comes to the actual dissertation writing, it's important for students to understand how to author dissertations according to the proper dissertation format. Such documents are lengthy research papers, so students must not only provide an introduction, body and conclusion, but they should also include an abstract, methodology, discussion, references, and appendix.
Students also need to be aware that the steps that they will take to complete a dissertation may differ from the steps that students take to write other academic documents. After all, a university report is a long and very important document. Therefore, when it comes to how to write dissertation papers, learners should ensure that they have the dedication and know-how to create well-researched and formatted papers that could make or break their careers.
Dissertation Help
A dissertation is a large undertaking that requires a significant investment in time and effort. Many students find at some point in the course of the composition process that they need assistance in one or more areas of their project. Luckily, there are many resources to which a student may turn for dissertation help.
The first and perhaps best source for dissertation help is the student's dissertation chair and committee. These individuals are advanced professors in the field of study in which the student is writing, and are familiar with the data in the discipline and the demands of the composition process. The primary purpose of dissertation chairs and committees is to provide help with dissertations, so students should select committee members who are enthusiastic about the student's project and then work closely with the committee throughout the composition process.
Another excellent source of dissertation help is a student's department or graduate school. These institutions sometimes establish forums or regular group meetings so that students can receive support and feedback from their peers. Many of these groups also help writers to stay on track by setting group deadlines for important dissertation milestones. In addition, departments often have handbooks that give explicit instructions on completing a dissertation according to the guidelines of the department's and institution's requirements.
University writing centers can also be a great help with dissertations. Though a writing center will not likely be able to assist the student with the method aspects of the report, it can help to make the report easy to read, correctly formatted, and accurately cited.
One of the reasons dissertations are difficult to write is because most people only write one dissertation over the course of their entire academic lives. This means that most writers have no previous experience writing dissertations. Therefore, a student in the dissertation phase of his/her studies may find it extremely helpful to read other university documents in the field in which he/she is writing. This will allow he/her to become comfortable with dissertation writing styles and conventions.
Help with dissertations can also be found in various style manuals. These manuals present specific rules on writing style, research, and citations, and some of them include chapters dedicated to the preparation of dissertations.
Writing Dissertations
Writing dissertations is similar to writing master's theses, which many doctoral students will have had to do before entering into their doctoral studies. However, a dissertation is different from a master's thesis in its scope and depth. A dissertation is often required to be much longer than a master's thesis, and to demonstrate more extensive and original research and knowledge.
A dissertation is considered a "finished" document and will likely be filed and published in the exact version in which the student submits it. For this reason, it's important that students writing dissertations carefully consider the formatting and content requirements of their department and discipline. These guidelines should be followed exactly when writing the document.
Most dissertations include several different sections, including:
pages of front matter including a title page, copyright page, approval page, abstract, table of contents, list of tables, and list of figures;
the main body of the document broken into specific sections if necessary or mandated by formal requirements;
a comprehensive list of references;
an appendix;
the writer's curriculum vitae.
The information held within the paper's main body is largely determined by the student's discipline and whether the thesis is a critical analysis or a research study. A critical analysis dissertation is typically written in the humanities, and presents an original examination of a text or theory. The main body of these types of reports can typically take a format of the author's choosing. A research study dissertation, on the other hand, usually follows a standard, five-chapter dissertation format:
introduction to the research problem and a statement of the study's purpose;
review of existing literature on the topic;
methodology section explaining the study's procedure;
results chapter outlining the study's findings;
discussion chapter that suggests the implications of the results.
When completing dissertations, learners should maintain close relationships with their dissertation committee. The committee will guide the student on the best way to execute all the steps of completing a dissertation and will also help the student stay on a schedule.
Dissertation Assistance
A dissertation is quite possibly the most difficult writing assignment an individual will ever have to undertake. Students can easily become overwhelmed by the amount of necessary work. To make the project go as smoothly as possible, learners should take advantage of the wealth of dissertation assistance available from numerous sources.
One of the most common places to find dissertation assistance is within the halls of the college or university itself. The dissertation committee, dissertation advisor, student editor, fellow students, and the college or university writing lab are all great places to find dissertations assistance. Students should draw on any, or all, of these resources whenever necessary.
The student's dissertation committee and advisors hold a wealth of dissertations assistance and information about how to submit the best dissertation possible. Members of a student's dissertation committee are often experienced in helping students finalize a dissertation topic, develop a plan, schedule writing, select credible research sources, understand the institution's formatting requirements, and manage the entirety of the project. Dissertation committee members and advisors are often helpful because many of them have helped other students complete the same task.
Many students solicit the assistance of a student editor when completing their document. A student editor isn't only a great resource for the technical aspects of dissertation writing, they can also provide a great deal of dissertation assistance about research, topic development, and content. Dissertation editors have often provided several students with editing assistance and may therefore be better acquainted with the rules of dissertation writing than the writer himself/herself.
Fellow students can also be helpful to the writer. Students who are in the process of writing their own dissertations (as well as students who have already completed their projects) can give a great deal of dissertation advice to other students. As a matter of fact, some students who have successfully completed the writing process regularly advise other students.
Students can also find dissertation assistance in the college or university writing lab. The lab has access to sample dissertations, student tutors who have completed (or are writing) their own dissertations, and students who are otherwise well-trained in writing academic papers. Any student who continues to have basic writing trouble, even after speaking with his/her dissertation committee members and advisors, should schedule a visit with a tutor at the university or university writing lab for additional help.
Good Dissertation Characteristics
A good dissertation is one that fully and creatively explores an original research topic and reports on its research in a thorough and academic way. Good dissertations are ones that are approved by institutions and result in the awarding of a degree. There are distinctions, however, between projects that merely pass and projects that are truly good. A good dissertation will contribute important knowledge to a field, while one that merely "passes" may not adequately demonstrate the expertise of the writer.
Good dissertations begin with good dissertation topics. Often, determining a topic is one of the most difficult aspects of completing a dissertation. This is because dissertations must be on original research topics, and it's quite difficult to determine an original research topic that's compelling enough to research. Often, the determination of a good dissertation topic will require the student to invest significant time in studying existing research to assess the scope of information available on his/her general area of interest. The dissertation topic often arises when a student is familiar enough with this body of data collection to determine areas in the field that have yet to be fully explored. The key to selecting a compelling topic is to pick an area that hasn't yet been fully explored and that when explored will result in significant advancement of the researcher's topic or field.
Besides having good topics, good dissertations are professionally executed. This means that a good dissertation will follow the educational institution's strict guidelines for carrying out professional and accurate research. Good dissertations will also provide detailed reports of the methods and procedures of their research so that interested parties could easily replicate the dissertation research if so inclined.
Good dissertations give credit where due. This means that they accurately cite the work of previous research that has contributed to the development of the researcher's own study, and rely only on valid scholarly sources to make their claims. All of these sources should be documented in a comprehensive list of references.
Good dissertations are easy to read. This means that the writing is clear and concise and that concepts are thoroughly explained. A good dissertation will be free of grammar and style mistakes, will be presented in formal, academic language, and will gracefully articulate its ideas and claims. It will, in other words, guide the reader through its pages so that its concepts are fully understandable.
Dissertation Papers
A dissertation paper is one that a learner will write after he/she has completed an extended amount of research on a particular topic. There are many different types of dissertation papers that may be assigned to a student, depending largely on grade level. For example, a high school dissertation might be an assignment for high school juniors. A graduate dissertation (also known as a "thesis") might be assigned in order for a learner to complete a graduate school program. However, this intricate project is most commonly known as the final requirement in earning a doctorate degree from a university's Ph.D. program.
When a student creates a dissertation paper, he/she needs to begin by defining the topic. In most cases, the learner will select the topic based on his/her specific area of interest within the subject that he/she has been studying. Many times, this topic will help the student to provide new research and information into his/her field of study.
If a student is having a hard time developing a topic for a dissertation paper, he/she may consult with his/her advisor to get direction. Advisors help learners to refine their documents so that they're well-written and researched. After all, dissertation papers often stay in an individual's portfolio for his/her entire career.
There are also specific sections to dissertation papers. The first section should be an abstract, which includes a basic overview of the topic and conclusion. The abstract should be about one paragraph in length. The student should also include an introduction, which will include background information about the topic, key terms, and concepts. The introduction will contain the thesis, which is the purpose.
A major difference between Ph.D. dissertation papers and other types of academic works is that dissertation papers also contain methodology. The methodology describes the process that the student plans to take in order to research a particular topic. Many other reports simply move from the introduction straight into the body without explaining why the student has chosen certain methods for researching the topic.
A dissertation report should also contain the student's own feedback about his/her research and suggestions for further research, which differentiates most dissertation reports from standard research papers. When the student provides feedback, he/she can also explain why certain steps he/she took may have been flawed. This helps to show that the research wasn't perfect, but that the student recognized that there are important variables that could have impacted the outcome of the research.
Dissertation and Thesis
The academic dissertation and thesis are two of the most difficult writing assignments that any student will have to complete during the course of his/her academic career. Although many learners dread writing their document and thesis, just as many look forward to the process. Writing dissertations and theses is an exciting point in a student's life for many reasons. These assignments serve as a signal that a student is ending his/her academic career and is preparing to move forward into the career world. They also signal an opportunity for the student to prove what he/she has learned during the past several years in college.
Dissertations and theses are complicated writing assignments for a reason. They are designed to not only test a student's writing ability, but to test what that student has garnered from his/her education and as a measure of that student's preparedness to move into applying his/her education as a full-time career. To demonstrate that they're finished with their education and ready to move on to a full-time career, students must make sure that they dedicate the right amount of time and effort into the dissertation and thesis assignment.
Even though completing a dissertation or thesis is designed to be a final test for the student, universities and educational institutions are available to provide help to the struggling student. Students are provided with a great deal of written and personal guidance during the course of the project. Most universities give students dissertation and thesis writing guides to make sure that students have all of the information they need to know how to properly format their project. Some universities and educational institutions are now providing students with templates that they can use to format their documents and theses so that they can concentrate on the research and the writing rather than the formatting.
Most universities also now provide students with a digital library full of electronic dissertations and projects that students can use to research their own projects and share information with other students, universities, and universities around the world. Writing a dissertation or thesis is designed to be a test of the student's knowledge, not a mystery assignment. To that end, universities regularly provide a host of sources for information on topic development, writing, formatting, and presenting dissertations and theses to students to ensure that they have the tools they need to write the best paper possible.
Dissertation Reports
A dissertation report may take on different meanings for different students and academic institutions. In some cases, it is a journal of the writing process. In other cases, the term "dissertation report" refers specifically to the final document. However, the project itself is much less of a report than a lengthy dissertation. Therefore, the term "dissertation report" is used incorrectly when referring to a dissertation.
High school students are often required to submit a dissertation report along with their documents. In many high schools juniors are required to spend an extensive amount of time researching and writing their documents as part of their academic year.
Often, learners will write the reports as part of an English class, but it will be worked on as part of all classes. In such a case, all juniors will work on the report at one time and all teachers will be aware of the requirements on the students during the dissertation researching and writing period and may cut back on extra assignments during that time.
When students work on their reports, they usually will be required to keep notes about the researching and writing process. These dissertation reports can help teachers to know that students have worked hard on their documents and didn't wait until the last minute.
Often, these high school dissertation reports will be used by the school to help future students with their own dissertations. In such a case, the reports may be held in a library so that students can review them for ideas and tips when they write their own dissertations.
If a high school student is required to complete a dissertation report, he/she should think about his/her audience. If the report is designed to assure the teacher that the student has been working throughout the semester, he/she may want to keep a daily activity log. If the report is designed to help future students with their documents, the student may want to include helpful tips, such as, "The public library has a great database for this topic," or "Do not use X Web site for information; it's outdated."
A dissertation report is different from the project itself. The dissertation is the actual body of work. Usually, dissertations take up many pages and have clearly defined sections. When learners write dissertation reports, they often follow an outline that the teacher provides, which may include a daily activity log, tips for future students, surprises that the student discovered, and information that may be affected by certain variables in the research. Therefore, learners shouldn't confuse their reports with the project itself.
University Dissertations
A university dissertation is an extensive project completed by a college senior. It is frequently considered the student's culminating project in his/her degree pursuit, and is required at some institutions for graduation. A university dissertation isn't the same as a doctoral dissertation, which is an extensive project completed by doctoral students as the culminating work for a Ph.D. degree. University dissertations are completed on a much smaller scale. However, a university dissertation is similar to a doctoral dissertation in that its aim is to demonstrate a student's knowledge and expertise in his/her area of study, and requires significant time and effort in order to do so effectively.
University dissertations are typically completed in the final year or semester of a student's college degree. The length of time allotted to the completion of a university report should suggest the scope of its requirements. The university dissertation will require a significant time investment over an extended period. Students should therefore plan their projects in order to meet their university's deadlines and expectations.
The process of writing university dissertations begins with the selection of a topic directly related to the student's field of study. It isn't uncommon for a university dissertation to be an in-depth development of a project or paper that the student has already completed. In other cases, the university dissertation is a wholly new project determined by the student's particular interests.
The student's dissertation committee is an imperative aspect of the university dissertation process. This committee is a group of advanced professors selected by the student because of their expertise and knowledge in the student's dissertation field. One of these committee members will be the dissertation advisor—the primary source of guidance for the student, and a close partner throughout the writing process. The committee is designed to assist a student in all aspects of the project.
University dissertations require a significant reference component, as the student can't write an informed dissertation without being aware of the relevant literature existing on his/her assignment topic. This research will likely take several weeks or even months, and may prove to be the most difficult aspect of the university dissertation process. Therefore, learners should enlist the assistance of their university reference librarian as well as their committee members for guidance.
After the research has been completed, a student should create a timeline and a plan for the writing process. This timeline should include milestones at which the learner will submit drafts to his/her committee. The timeline should be shared with the student's committee in order for him/her to have extra incentive to stick to the timeline's deadlines. The plan for writing the document should outline week-by-week goals so that the learner will make steady progress towards completion. These weekly goals should be manageable but challenging.
Successfully writing university dissertations will require sophisticated presentation. Therefore, the student should leave enough time after the completion of the final draft for careful proofreading and reviewing by both the student and outside readers.
Thesis and Dissertation
Two of the most significant texts in the academic world are the thesis and dissertation. Thesis and dissertation projects are typically undertaken by master's- and doctoral-level students as the culminating projects of their degrees. When composed by a master's student, a thesis may also be known as a "master's thesis." Some undergraduates also write theses, which are known as "senior theses." Most commonly, however, when in reference to a long document composed by a student, the term thesis is referring to a master's thesis. Likewise, though some universities will refer to master's-level final projects as dissertations, the term dissertation is most commonly used when referencing a culminating project completed by a doctoral student.
Thesis and dissertation projects are very different from the other type of writing assignments a student must complete in graduate school. Like most other writing assignments, theses and dissertations require research, planning, creativity, and innovation. However, unlike those projects, a thesis and dissertation must investigate or explore an original research question or idea. This means that the student must think of something wholly new on which to write. Generating such a topic and then exploring or testing the topic is a huge time and energy investment. Therefore, theses and dissertations are set apart from other writing assignments and are considered to be exceptionally challenging.
The primary difference between theses and dissertations is in length and level of complexity. Because a thesis is typically composed by a master's student and a master's degree is of less distinction than a Ph.D., theses are typically shorter that dissertations and are in general less in-depth or complex. This doesn't mean that a thesis is easy to do. Quite the contrary. Both theses and dissertations require a similar process—a process that typically takes a year or more to complete.
First, a student must establish a topic. This can take months, as determining a topic that hasn't already been fully explored requires the student to do extensive research into the general subject area of that topic. Typically, students go through the topic selection process with the assistance of their paper or dissertation advisors or committees so that they have feedback and guidance along the way.
Once a topic has been selected, the student must determine how he/she will test or explore that topic. This typically requires the development of a research methodology. Once the methodology has been developed, the student must submit a formal document to his/her department and committee that details the dissertation topic and methodology. This document is commonly known as a "proposal" or "prospectus."
When the report has been approved, the student may begin the execution of the study. This will likely take several months. During this time, the student does research, performs the study, and gathers and analyzes the study results.
When the study has been completed, the student is ready to write the thesis or dissertation. This can be an arduous process, as well, as theses and dissertations are both very long documents that must adhere to very specific formatting and documentation requirements.
When the document has been completed, the student must submit it to his/her department and committee and then do a formal defense in which members of the committee and department challenge the writer on his/her methodology and/or results. When this is complete, the student typically must do another phase of revision before the document will be accepted. After this, the student is usually finished with the project and is able to take his/her degree.
Dissertation Writers
A dissertation writer is a student who is composing a lengthy document in the area of his/her focus of study as the culminating assignment of his/her degree. There are two general types of dissertations: university dissertations and doctoral dissertations. University dissertations are documents composed at undergraduate level; doctoral dissertations are documents composed at Ph.D. level. Writers at both levels will invest significant time in preparing and composing these documents, which often take multiple semesters and—in the case of doctoral dissertations—sometimes years to complete.
Dissertation writers have different responsibilities than writers of other types of academic texts, because a university report is intended to be an original reporting on original research. Dissertations require a learner to generate a unique interpretation, analysis, or research study; therefore, a writer must devote extensive time and thought to his/her assignment.
After deciding on a general topic, a writer will need to secure a dissertation committee. This committee is comprised of advanced professors in the student's field of study who will be able to assist him/her in all steps of the composition process. Once the committee is gathered, the writer begins the composition process with research into the studies and analyses that have already been done in the area in which he/she is interested in writing. This process is extremely important, as it reveals to the student what scholarly work has already been completed in his/her particular field. It is important for writers to be aware of scholarly work similar to that which they're interested in performing so that they don't repeat work that has already been done. This research process is also generative, as it provides the student with new ideas and insight regarding his/her area of interest,
When the preliminary research has been completed, writers should refine their ideas to determine an exact thesis or research plan. This thesis or plan should be discussed with the committee before the student begins. Once approved by the committee, the learner will likely recommence research in order to uncover more detailed information that may assist in developing or executing the student's thesis or research plan.
Dissertation writers typically complete a dissertation in phases, completing chapters at various stages throughout the composition process. Each of these chapters should be composed under the close advisement of the student's dissertation committee and should be completed in the specific style mandated by the student's department and field.
Dissertation Thesis
A dissertation is a document that presents an in-depth research study on a narrowly defined topic. Such documents are original studies that present the researcher's own, educated insight on a specific topic. This original insight is known as the "dissertation thesis." A thesis is found in every type of academic text. In short, a thesis is a short summary of what a text is about—its point or argument—and how that point or argument is going to be explained and defended. A dissertation thesis differs from a thesis found in other types of academic texts in the depth and originality of its argument. Whereas a thesis statement in an essay or research paper likely assumes a certain position on a topic and then seeks to argue it using existing scholarly research, a dissertation thesis will assert a position and seek to prove it through the researcher's own original studies and ideas.
Whereas theses presented in most texts are clearly identifiable in a group of sentences also known as the "critical assertion," dissertation theses are more often asserted in a paragraph or set of paragraphs in the introductory chapter. This paragraph of group of paragraphs will frequently be a combination of paragraphs found in the "purpose" and "procedure" subsections of the chapter. The purpose section explains what the thesis is undertaking and why that undertaking is important, and the procedure section explains how the researcher will go about investigating the topic of study. Because a thesis is a "what" plus a "how," dissertation theses will likely be a combination of points from both of these paragraphs.
Determining a dissertation thesis is often the culminating result of months of data collection. This is because a dissertation researcher must be aware of all the relevant research existing on his/her topic in order to present a study that adds a new dimension or element to that body of data collection. Therefore, a dissertation thesis is often decided upon after a researcher selects a specific topic of study and then investigates what other scholars have said on it. The thesis arises from the writer noting holes in that research or areas where that research could be expanded upon.
Before dissertation theses should be fully accepted or pursued, they should be submitted to a dissertation committee or department for review. This often happens in a formal piece of writing known as the "dissertation proposal," in which the student outlines his/her thesis and planned method of study. Having the feedback of other scholars will assist the student in refining his/her assignment thesis and determining if it's a valid topic of pursuit.
Fear of Writing Dissertations
A dissertation is the most important academic document that a learner will write during the course of his/her academic career. The completion of a university dissertation is the primary academic requirement of a doctoral degree and must be submitted, reviewed, and accepted before the degree is conferred. Yet, many learners have no idea how to go about accomplishing the task.
Most of the fear that student's have about writing dissertations can be alleviated if they think of the task as simply a large report. In essence, a university report is just that. It is a very large, very important report. The weight of the assignment reflects the amount of effort that a student is expected to invest into the work.
Dissertations have five primary segments, called chapters (in addition to the abstract, which is placed at the beginning, but often written last because it's a summary). The five dissertation chapters are the introduction, the literature review, the methodology, the discussion, and the conclusion.
The introduction of the document should contain the basic background and a solid hypothesis. The thesis statement is what the entire paper will be based on so it's very important. The thesis statement is essentially a short argument which states the educated opinion of the writer about what results the study, or dissertation, will produce. The thesis statement doesn't have to be proven correct for the work to receive a passing grade.
The literature review is often the largest segment of an academic composition, sometimes encompassing 25-30% , or more. To write a literature review, the student must gather and thoroughly read dozens of reference materials. A student should never use internet reference materials for a dissertation unless the sources are highly credible, such as government Web sites or online journal article libraries. The most credible references are books, peer-reviewed journal articles, and textbooks.
The methodology chapter should contain information and documentation about how the research was performed. The discussion chapter should contain all of the research findings. And, the conclusion should pull everything together.
Some of the best guides for writing dissertations are other university documents. A student who is unsure how to begin, write, or format a dissertation should take a look at other university documents, especially published ones. These can help students over the rough spots when completing their own dissertations.
Dissertation Writing Requirements
A dissertation is a body of work that a student writes to conclude a high-level of study and is most often completed as part of a Ph.D. program. A student uses the report to pose a problem, research the problem, and draw conclusions based on his/her research. Some dissertations are built around a single question that the student has asked. Other reports are more general and philosophical. Dissertation writing, therefore, should be refined to meet the specific needs of the student as he/she addresses is or his/her research.
Dissertation writing is similar to completing a book in that it needs to be planned and organized before the student begins his/her researching and writing. However, many learners choose to approach the composition in phases that coincide with their research, discoveries, and conclusions. Therefore, the report doesn't need to be completed all at once. Rather, many learners write their documents as they go.
As students begin their research and dissertation writings, they need to keep in mind that a university report is often a well-respected body of research that can not only advance a particular idea within their fields of research, but that it often becomes a paramount part of an individual's career. A well-written and informative dissertation can help a student get a job or gain notoriety after completing his/her higher-level studies.
In order to complete a credible and professional dissertation, there are certain sections that need to be included in the body of work. Dissertation writing takes focus and hard work, but by following an outline and completing each recommended section of the report, students might have an easier time accomplishing such a huge task.
Dissertation writings need to include the following information in the following order: Title page, acknowledgements (to the advisor, research partners, university, or otherwise), tables of contents, graphs (if needed), introduction, related literature, dissertation methodology, results, summary of the results, appendix, and references.
The introduction section should include an overview of the problem, the reason for the research, the impact or significance of the study, questions that the researcher has while approaching the research, and a definition of key terms used in the dissertation writings. The dissertation methodology should include information about the process, expected variables, information about the research sample, statistics, and limitations. Finally, the summary should contain a discussion of the results, implications (if applicable), recommendations for other researchers or for future research, and a summary of conclusions.
Dissertation writing is different than essay writing or paper writing because it's not only an extremely significant piece of work that many learners only produce once in a lifetime (if at all), but also because it requires an in-depth analysis that often goes far beyond the requirements of a standard paper or paper. Dissertation writing also often takes years and may take an entire Ph.D program to complete. Plus, dissertation writings are also often published and kept on file as part of important research related to a particular field.
How to Write a Dissertation
The most common questions that doctoral students have concerning academic writing involve how to write a dissertation, which is a very specific and important document that students will need to write in order to complete their PhD programs. Because so few students actually write dissertations, knowing exactly how to write a dissertation can be challenging and can require learners to perform their own research into writing methods and best practices.
When students have questions about how to write dissertations, they should know that they aren't alone. Students often have many inquiries about how to write a dissertation, since it's a type of assignment that most students will be writing for the first time. Therefore, many professors and advisors will provide students with hand-outs that include general information about how to write a dissertation.
The first thing that students need to know about how to author dissertations is the nature of a college report. A dissertation is the final document that a learner will write in order to earn a Ph.D. The dissertation also can jump-start a student's career, or provide a road block in a student's career. Furthermore, dissertations will stay with a student for his/her entire professional career. As such, they're very important documents that students write.
Next, when students want to know how to author dissertations effectively, they should know that research is the most critical first step. A dissertation is based solely on research. Many academic papers also provide new information in a particular field, making them essential for the advancement of some subjects. Therefore, students who want to know how to write a dissertation effectively should focus on their research methods and their timeline, as some research takes years to complete.
Students also need to be aware that if they want to know how to write a dissertation that receives acclaim, they need to take their time outlining and drafting the work. They should also have several mentors or advisors review the report before they submit it. Once the thesis is submitted, learners will have to defend it.
Undergraduate Dissertations
There are some cases in which students will have to complete an undergraduate dissertation in order to complete a course or an undergraduate program. While the term "dissertation" generally refers to the final document that a learner will create in order to graduate from a PhD program, an undergraduate dissertation may be very similar in that dissertations are lengthy papers that focus on one particular area of study.
In most cases, when students have to complete undergraduate dissertations, they're enrolled in special courses of study. For example, if a student attends James Madison University and is selected to participate in the Media Arts and Design program, the student may have to complete an undergraduate dissertation in order to graduate from the program with a Media Arts and Design degree.
In other cases, students may be require to write undergraduate dissertations as part of one course. Often, if the student has to complete the work as part of a course, the professor has simply assigned a lengthy project that he/she wishes to call a "dissertation."
Regardless of the purpose of the undergraduate dissertation or level of study, all dissertations should follow similar formats: cover page, abstract, acknowledgements, introduction, methodology, body, conclusion, references, and appendix. Many students will be required to include all of these sections. However, each professor may have his/her own requirements for what sections need to be included.
When a student is required to create an undergraduate dissertation, he/she needs to take time to decide what subject he/she wishes about which to write. The student should be aware that this subject is one that he/she will need to spend a great deal of time with over the course of the semester. Therefore, the subject should, ideally, interest the student.
Once the student has decided on a subject, he/she should perform as much research as possible about that subject. Research may include analyzing primary and secondary resources, conduction experiments and interviews, and more. The student should outline these research steps in a methodology section , in which he/she also states why he/she chose to take those steps.
After the research has been completed, the student can begin work on the undergraduate dissertation by drafting an outline. Over a period of weeks or months, the learner will fill in the outline with information obtained through his/her prior research.
Students should be aware that there's a difference between an undergraduate dissertation and a PhD dissertation. Undergraduate dissertations aren't likely to stick with a student throughout his/her career. Undergraduate students also might not perform ground-breaking research. However, when PhD students create their documents, they're often pioneering research in a particular subject. In most cases, their documents will be archived in public dissertation databases. Therefore, PhD dissertations tend to be more involved than undergraduate dissertations.
Dissertation Projects
Students in PhD programs will often have to write dissertation projects in order to graduate from the PhD program. A dissertation project basically requires that students research a particular topic in-depth and then complete a very detailed report about their findings through the research. These dissertation projects often make or break a student's career post-PhD program. Therefore, students need to be focused.
In order for students to write effective projects, they need to first understand the nature and importance of the dissertation project. A dissertation is often published for anyone to access and read. Also, many dissertations have ground-breaking research that not only makes a name for the student, but also adds to the data in a particular field of study.
The first step in any dissertation project is for students to select their topics. In most cases, the topic will not only relate to the subject that a student is studying for his/her PhD program, but it will also directly relate to a student's special area of interest.
Once a student has a dissertation topic in mind, he/she should begin his/her research into the topic. Often, research for a dissertation project takes many months or many years to complete. Therefore, learners should develop a research plan in advance. This plan may evolve as the student uncovers more and more information through his/her research.
After the student has completed a satisfactory amount of research into his/her topic, he/she can complete an outline for the document. This outline should provide the basis for the student's report composition. Therefore, the student should dedicate an ample amount of time to thinking through the outline completely before beginning his/her assignment writing.
The dissertation writing is the final step . However, once the report has been drafted, the student should revise the report several times before completing it. The final version of the report will be evaluated and judged. Therefore, it should be accurate, complete, and well-written.
A dissertation project for a PhD program is unlike any other type of academic writing assignment. Not only is a dissertation project more comprehensive than most other assignments, it's also the final document that a student writes as part of his/her academic studies. In fact, the outcome of the project can dictate whether or not the student has a successful career.
Dissertation Support
Dissertation writing is arduous. It requires not only an incredible amount of work, but also intense dedication and self-motivation. Most writers suffer from various dissertation woes that range from the discovery of a seemingly impossible research problem to a lack of motivation. Fortunately, there are a variety of resources that a student can turn to for dissertation support. Dissertation support is typically provided by university departments, university graduate schools, and university writing centers. However, dissertation support isn't merely support of an academic nature. Dissertation support is also the encouragement and balance provided by the friends, family, and colleagues of a student completing a dissertation. Writers should make use of as many support resources as needed throughout the composition process in order to facilitate both the project's success their own mental/physical well-being.
Universities provide several dissertation support resources. The first and perhaps best university resource for dissertation support of an academic nature is the student's dissertation committee. The purpose of the committee is to provide guidance to the student throughout the entire dissertation process, so he/she should turn to the committees with any dissertation-related issues, particularly those related to researching and writing.
University departments are also excellent sources of dissertation support. Most departments will provide students with copies of past dissertations in the discipline so that students can become familiar with the conventions of the finished product. Departments will also frequently distribute style handbooks on how to complete a dissertation according to the university's standards. Sometimes, departments will also offer seminars or workshops on various phases of the composition process.
University graduate schools will also provide students with copies of past dissertations and dissertation handbooks. In addition, graduate schools sometimes organize support groups for writers across a variety of disciplines so that students can have a venue in which to share their document challenges.
University writing centers provide invaluable dissertation support by assisting students with the preparation of their documents. Writing consultants can also help students organize their documents and ensure that their research is properly cited and documented.
In addition to the resources provided by a student's university, writers should also turn to their friends, family, and peers for dissertation support. Students sometimes become so entrenched in their topics that they feel as though they can't speak about them to anyone who isn't knowledgeable in the field. However, talking to individuals outside of the academy can not only provide writers with different perspectives on their topics, but can also help to put the composition process in perspective. Furthermore, family and friends can help writers to stay balanced by encouraging them to enjoy other activities and take much-needed breaks.
Dissertation Coach
A dissertation coach is a paid individual who provides students with writing, formatting, and content development help. Sometimes, if a student is facing difficulties with writing his/her document, a dissertation coach can make all the difference.
Dissertation coaches provide services in several ways. Students can hire a coach to work with them individually, or coaches might arrange group coaching sessions, or provide coaching via seminars. The extreme demands of graduate school, writing a dissertation, and the added stressors of job and family have driven many learners to wonder how to make it all work.
Dissertation coaches are experienced professionals that can help students get on track and manage the demands of their final months in college. After working with a dissertation coach, many learners find that they're better able to manage the multiple demands of their document, job, family, and more. And, many learners find that their difficulties with their document are less a problem with their ability to do the work but rather a time management problem. Dissertation coaches are trained to help students identify the problems and create a plan to solve them.
A dissertation coach provides writing help. Sometimes a student just can't grasp the formatting, research, or writing requirements of his/her document. A dissertation coach can help the student by providing explanations and examples that he/she can understand.
Dissertation coaches also provide time management help. With everything else that students have going on these days, they can easily become overwhelmed with adding the demands of a dissertation to their already busy schedules. Dissertation coaches can help students schedule their time so that they can get everything done.
Sometimes students have a hard time getting, or staying, motivated. Writing a university report is a difficult and challenging task. During the process, students might be faced with the rejection of all or part of their work, negative reactions to a dissertation topic selection, or difficulties in managing their research. A dissertation coach can help the student get on track, stay on track, and can provide much needed emotional and academic help during the writing process.
Like any coach, the job of a dissertation coach is to motivate, challenge, support, teach, and manage the needs of the students they work with. Like a football, basketball, or baseball coach helps players do their best, a dissertation coach helps students create the best dissertation possible while managing everything else in their lives at the same time.
Dissertation Committee
A dissertation committee is both a friend and a foe of the student writer. Although dissertation committees are integral to the researching and writing process, they don't always seem as if they serve the best interests of the student.
Many students are frustrated by their dissertation committees early on because they feel that the committee has too much control over what they feel is their own document. However, despite the fact that the project itself is certainly the student's to create, it's the committee that ultimately has to approve the end result. Therefore, it simply makes sense for students to make sure that they get along well with all committee members.
A student must realize that the committee generally has far more experience in dissertation writing. It is, therefore, a good idea for the student to defer to the committee even if he/she doesn't necessarily agree with the committee's suggestions or decisions.
Many students have their first disagreements with their dissertation committees when deciding on a topic for their project. Often, the committee may believe that the topic that the student has selected is too broad, too narrow, or the wrong topic altogether. They may suggest, or insist upon, an entirely different topic than the one on which the student had planned on writing. Ultimately, most students discover that the dissertation committee's recommendations are sound and make the report-writing process easier in the long run. A good dissertation committee knows that students are often so excited by the topic they have selected that they don't realize how difficult the work will be. It is the job of the committee to ensure that the student selects a manageable topic and stays on track.
Managing the dissertation committee means scheduling regular meetings. This is beneficial for both the student and the committee since it not only helps the committee members and the student get to know each other better, but it ensures that the student doesn't take a wrong turn in the development of his/her project. One wrong turn can mean months of useless work that will ultimately need to be redone. Regular meetings also mean that the committee can ensure that the student is complying with the regulations of the college or university for research studies. Ultimately, dissertation committees and students must work together to ensure that the final dissertation meets the standards of the college or university.
Dissertation Advice
A student's dissertation committee can be the primary source of dissertation advice for the student. The instructors and advisors that make up the dissertation committee often have years, even decades, of experience guiding students in the writing of dissertations. Students who are having trouble with preparing, researching, or writing their document should turn to a trusted member of their dissertation committee for dissertation advice.
Friends and fellow students are also great sources for doctoral dissertations advice. Students who have friends who have completed dissertations themselves can turn to those friends for advice with their own dissertations. Fellow students are also a rich pool to tap for doctoral dissertations advice. Even a student who is currently in the throes of writing his/her own dissertation can share what he/she has learned during the process with other students. Friends and students are generally some of the best support systems for writers.
Students can find help with dissertations advice on the internet, as well. Other students who are having trouble finding a suitable topic, locating research, and putting it all together use the internet to solicit help from students and writing experts. Dissertation advice from the internet can also be found in the form of writing help. Writing services can provide sample dissertations for students to use to format their own dissertation. Writing services can also provide a great deal of help with research and topic development.
The most important factor is for students to get dissertation advice as soon as they notice they're having trouble. Too many learners wait far too long before asking for help. Students must make sure that they meet with their dissertation committee and advisors regularly. The student's dissertation committee and dissertation advisors can help him/her to develop a dissertation topic that will not only interest the student and apply to his/her major, but they can also help the student determine which topics will yield the greatest and most productive amount of research for the student to extract for his/her own dissertation. And, although the dissertation committee and advisors are the most common sources for dissertation advice, learners should use whatever sources yield the best, and most productive, advice.
Dissertation Consultant
A dissertation consultant is an individual who has been professionally trained to assist students in managing the demands of dissertation composition. Writing a dissertation can be a stressful time in a student's life. A dissertation consultant works with the student to ease the stress involved and make the writing process enjoyable and productive.
Dissertation consultants help students manage their time while completing a dissertation. Many graduate-level students also juggle the demands of a full-time job and family obligations while attending classes and writing their document. The load that many learners bear during their college studies is greater than at any other time in history. Dissertation consultants help students set reasonable writing schedules and goals that make room for their real life demands.
Dissertation consultants also help learners write their documents. Although a dissertation consultant will not write the assignment for the student, the consultant provides writing guidance and advice. Students often need help selecting an appropriate dissertation topic, gathering research, and with the actual writing itself. Dissertation consultants are trained to provide strategies for selecting the best topic, finding appropriate research material, conducting research studies, developing study instruments, and writing the best dissertation possible. Writing help might include assisting the student with editing the report or helping a student who has difficulty in completing a cohesive and well-presented paper.
Dissertation consultants can help students to secure and manage their dissertation committee, as well. Students often assume that their dissertation committee completely manages their project; more often than not, however, the committee is just as busy as the student is. Students have to make sure that their committee meets regularly and that the student's concerns and questions are addressed to that student's satisfaction and complete understanding. A dissertation consultant can help the student manage his/her dissertation committee by creating checklists.
Dissertation consultants provide support and wisdom to students during the writing process. Writing a dissertation can be very frustrating and sometimes all a student needs to make it through is someone to listen to his/her frustrations. Dissertation consultants often operate in group sessions that encourage students to share those frustrations as well as what they're learning during the writing process in order to help themselves and other students. Often just knowing that he/she isn't struggling alone is enough to help a student make it through to the end of his/her assignment.
Dissertation Consulting Service
A dissertation consulting service is one in which a professional dissertation consultant will advise students about many aspects of their dissertations. There are many different types of dissertations, including those that high school students write, undergraduate dissertations, masters degree dissertations, and PhD dissertations. Some dissertation consulting services will provide services for all of these different types of reports. However, most services will specialize in masters and/or PhD dissertation consulting services.
When a student hires a professional for a dissertation consulting service, he/she needs to know exactly what he/she is looking for from the service in order to maximize time and ensure that he/she gets the results he/she needs. In order to determine what help the student needs, he/she can make a list of all of the points with which he/she struggles and then consult with his/her academic advisor.
Once a student determines why he/she needs dissertations consulting help, he/she can find the right professional to help him/her refine his/her strengths. The student may be able to access on-campus resources through a writing center or by asking an advisor for contact information for a dissertation consultant.
The student should approach a dissertation consultant with as much information as possible, including examples of his/her notes and an outline or draft. The dissertations consulting professional can review the student's notes and drafts in order to get a better idea of the student's strengths and weaknesses.
Students may wish to meet only once with a dissertation consulting professional. Or, learners can have regular consultations in order to get hands-on support throughout the report writing and development process.
A dissertation consulting professional may have many roles, depending on the needs of a student. For example, the professional may help the student to find resources for his/her research. The professional could also help with editing and refinement. The professional may even help with the presentation and defense. However, the report consulting professional isn't simply and editor or a writer.
A dissertation editor or writer is someone who will work closely with a student on the report itself. The professional will provide close support that may even include writing portions. However, a consultant will merely provide feedback and support; not hands-on writing or in-depth editing. Therefore, dissertation consulting professionals serve more as coaches than as teammates or substitutes.
Dissertation Tips
When students are preparing to write their documents, they may be able to find dissertation tips online that can help them to make the most of their documents. A dissertation is a long body of writing that a student creates after researching a particular subject in-depth for an extended amount of time. Many academic papers are completed for a PhD program. Other students need to complete a dissertation for a graduate school program. Still, some students need to complete a dissertation for a high school course. No matter what the reason for the document writing, learners can follow the same dissertation tips for all grade levels.
Students looking for dissertation tips should always look for as many tips as possible. Some tips will provide conflicting information. Therefore, learners should always run the tips by a professor prior to following them if they aren't sure whether or not a particular tip is credible.
One of the best dissertation tips that students may find online is to schedule their document researching and writing ahead of time. Students should always stick to a schedule in order to ensure that they don't wait until the last minute to work on their document.
Another dissertation tip is to know everything about the topic, in addition to the information that a student includes in the project itself. Many students have to defend their documents in front of a panel of judges. The judges will want to see that the student is well-attuned to parts of the field that he/she has studied, even if he/she doesn't include information in the project itself.
Students can always ask their advisors and professors for their own dissertation tips based on what students have done to succeed in the past. A dissertation tip coming from someone working closely with the student may benefit him/her more than a broad dissertation tip.
The difference between dissertation tips and dissertation guidelines is that a dissertation tip is a nugget of information that will help students in only one particular area. Dissertation guidelines, on the other hand, provide "official" structure and format recommendations for the entire project. Professors might provide students with guidelines that include tips for completing an effective project.
Dissertation Coaching
Dissertation coaching is the process in which a student who is working on a dissertation receives feedback and support from an academic professional. There are a variety of reasons that a student may require dissertation coaching. For example, a student may need assistance researching the information that he/she will include. The student may also need help writing and editing the document.
In order to find the right person to help with dissertations coaching, students need to identify what their specific needs are. Often, learners can approach a professor to ask for feedback about their strengths and weaknesses. The professor may be able to provide insight into what kind of dissertation coaching the student would benefit from the most.
If a student needs dissertation coaching for research, he/she is looking for someone who can not only help him/her find quality resources, but also help compile those resources into a format that makes for convenient referencing when writing the document.
Some students require dissertations coaching for the outline. A dissertation is usually a very long and involved academic document that can take months to write. Therefore, the outline is the first step in creating the document. Because it's easier to modify the outline than to modify the dissertation draft, it's important that the student pay attention to the construction and content that he/she includes. Dissertation coaching can help.
Dissertation coaching can also help as a student begins to draft the document. A dissertation coach can review drafts in order to provide feedback to the student about his/her writing style as well as about the content that he/she chooses to include. The dissertation coach may also be available to edit the report once the student has completed all of the drafts.
Dissertation coaching is different than buying a dissertation. When a student chooses to use dissertation coaching, he/she is usually working directly with a dissertation coach to improve his/her skills in order to create an effective and convincing dissertation. During the process, the student does most of the work.
However, when a student buys a dissertation, he/she generally has very little input into the researching and writing. Instead, the student is usually buying either a pre-written or a custom-written dissertation and isn't working closely with the writer on the work.
Excellent Tutorial Regarding How to Write … Persuasively
Playlist: Learn English with James: ALL my engVid videos (JamesESL)
Love This Post? Hate it? Please Let Us Know!!