Leadership Essays & Management Term Paper Help
(Updated on September 12, 2019 by Michelle Williams)
A leadership essay is an assignment that may be required, for example, in a business course—particularly a business course that focuses on management. Leadership essays are intended to explore one or more styles of or ideas related to strong leadership and explain why or how they're successful approaches in the business world. A leadership essay isn't a research paper; therefore, though it will likely include research on various leadership-related concepts, it should ultimately present the writer's individual interpretation and opinions on leadership rather than simply recounting what others have said.
Leadership reports should focus on a narrow topic. They shouldn't attempt to tackle a book-length concept of leadership such as "what makes a good leader," as this is far too broad. Rather, it would be best if it explored in detail one specific aspect of leadership, such as a certain theory on leadership or a specific dynamic of leadership in the workplace. Once a topic such as this has been decided upon, the writer must construct a thesis—the writer's opinion or interpretation regarding the specific topic. The thesis is the main point or argument ; therefore, it should be presented somewhere within the first 1/4 of the text.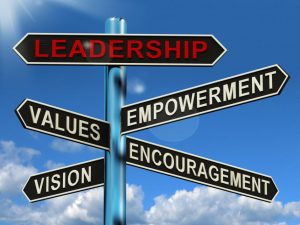 A leadership report should make use of illustrative examples to make its point. This means that in addition to theoretic and analytic discussion, it should present real-life scenarios. Such examples clearly display how theory and analysis can be put into practice, and the ultimate aim of all leadership study is to put theories and analysis into successful practice. It isn't necessary to present an example for every point the writer is making, but it's helpful to provide an example for each major aspect.
Some leadership essays may be personal rather than analytical. This means that it will require the writer to discuss his/her own observations or experiences regarding leadership. Such assignments may call on the writer to write about a strong leader they know and that person's particular style of leadership. Others may require the writer to discuss their own approaches to leadership. In these types of assignments, the writer should recount his/her own experiences while tying in leadership concepts that have been discussed in the course or course readings.
Most business classes place importance on the professional presentation of writing. This is because in the business world, presentation matters, and therefore writing should be clear and error-free. Therefore, a leadership report should be thoroughly proofread for grammar, spelling, and style mistakes.
What is a Term Paper on Leadership?
A term paper on leadership is a likely assignment in a business course that focuses on management and management practices. Term papers on leadership are in-depth, typically researched explorations and examinations of a specific leadership method, practice, or theory. They are often different from essays on leadership in that rather than focusing on the writer's personal experiences with and opinions of leadership, they will ask the student to approach the text in a scholarly, sophisticated, and more theoretical way.
Term papers on leadership are typically the culminating assignments of a term of study focused on leadership. Therefore, they're intended to not only explore a specific aspect of leadership in a very thorough way, but also to contextualize that specific topic within the scope of existing knowledge regarding leadership and leadership practices. To this end, the student should contextualize the topic of his/her assignment on leadership by demonstrating how that particular topic fits into, builds on, or is derived from other scholarship on leadership to indicate how his/her topic has arisen from a progression of scholarly and theoretical work in the field. To do this effectively requires the student to mention previous studies that contribute to the understanding of his/her topic and to comment on trends and practices in the evolving study of leadership.
A report should assume an authoritative voice and should seek to be an authoritative text. To this end, term papers on leadership must present relevant and compelling thesis statements, and defend those thesis statements with illustrative examples, critical thinking, and extensive secondary research. The incorporation of respected and valid secondary research contributes to the authority of any text. A term paper on leadership should seek such research from contemporary scholarly and authoritative sources that are commonly accepted and well-regarded in the field of leadership. Often, these sources will be more readily located in a library or on a library database rather than on the internet. Students should carefully assess the credentials of the authors of all such studies and should also be careful to ensure that the sources they use are peer-reviewed.
Aside from scholarly research, a term paper on leadership should often present illustrative examples in order to provide the reader with scenarios in which the leadership topic at hand may be relevant. This may involve the creation of hypothetical examples, or could possibly include examples from current events or even the writer's own experience. These examples are used so that the reader can envision the practical application of the often theoretical ideas discussed in the project itself.
Term papers on leadership should close with a conclusion paragraph or set of paragraphs that suggest how the information presented in the work can be applied to or contribute to leadership scholarship and practices.
Writing Leadership Term Papers
Students may have to write leadership term papers for any course and any grade level. A leadership term paper provides students with an opportunity to research different leadership methods and to observe these leadership methods in practice. Therefore, many professors regard leadership term papers as important assignments that help a student develop lifelong leadership skills.
In order to effectively complete a leadership term paper, students need to first understand what a term paper is. A term paper is a lengthy project that a learner will generally write as the last assignment for a semester. Most term papers also account for a large percentage of a student's overall grade for a course.
The first thing that students need to do in order to write their documents on leadership is to learn as much as possible about the requirements. Some professors will require learners to perform experiments in order to research their topic. Other professors might want students to conduct interviews. Additionally, the project requirements for reports on leadership will let students know how long the document should be.
Once a student understands the projects, he/she should develop a topic. The topic may be assigned by a professor. However, students may also be able to select a topic that specifically interests them as long as that topic is related to leadership. No matter what a student decides to write about for his/her assignment on leadership, he/she needs to plan a method to research that particular topic.
Research for leadership term papers may incorporate a variety of different methods, including reading magazines and books, conducting interviews, observing people in action, and performing experiments. Students should decide which methods work best for their topic and paper goals.
After a student has completed his/her research, he/she can begin to complete an outline for the document. The outline should include the format and general content , which will help the student to be organized as he/she begins the drafts.
It is important for students to be aware of the different types of academic writing assignments they will need to complete. A term paper is very different than an paper, for example. A term paper is an objective document that's based on research and serves as the final document for a course. An essay is usually written from a point-of-view and can be assigned many times over the course of a semester.
Management Term Paper
A management term paper is a long, usually investigation-based text composed as the culminating assignment in a course of study focused on management. Term papers have two key features: research and synthesis. They present research on a particular topic, and then synthesize that research and topic with the body of knowledge gained throughout the term of study. This is how a management term paper differs from a management reference project. In management research papers, learners will likely use secondary sources to explore a particular aspect, theory, or practice of management in a thorough way. In management term papers, learners will need to do this in addition to discussing how that particular aspect, theory, or practice of management fits in to the body of thought on management practices and theories that the student has become familiar with through the course readings and lectures.
In order to successfully incorporate both the research and synthesis components required for a management term paper, the learner will need to be engaged with his/her research question and research sources. This means that throughout the process of investigating his/her assignment subject, the learner will need to challenge the ideas and materials he/she discovers using the expertise he/she has gained throughout the term. A term paper isn't intended to be a report on research, but a critical discussion. This means that the student should assume an authoritative position and challenge and engage the ideas of others. During a term of study in management, a student gains an abundance of skills and knowledge to help him/her assess scholarly opinions and develop opinions of his/her own. Therefore, whenever the writer includes a secondary source, the writer should comment on that source and discuss what he/she thinks about the source idea.
Management term papers may also require that the writer include mention of his/her own observations on or experiences with management in the workplace. This will require the writer to reflect on his/her own actions and ideas and determine how those actions and ideas correspond with particular management theories or practices that have been discussed in class. This displays that a student has learned how those theories or ideas play out in the real world.
All management term papers must be thoroughly and properly cited according to the citation style preferred by the course instructor. The reports should also be scoured for grammar and spelling mistakes, as many business professors are very critical of such presentation errors.
Helpful Tutorial Regarding How to Write … Convincingly
Playlist: Learn English with James: ALL my engVid videos (JamesESL)
Love This Post? Hate it? Please Let Us Know!!