Nursing Essays & Medical Research Papers
(Updated on February 28, 2018 by Michelle Williams)
Nursing students will be required to write more than one nursing essay assignment throughout the course of their degrees.  Among these will likely be some types of nursing essays in which the student is called on to present his/her own ideas, analyses, and interpretations of a particular nursing-related topic.  Nursing reports shouldn't be confused with nursing research papers, which are another common written assignment for nursing students.  Whereas a nursing research paper will require the student to perform an investigation into scholarly and medical materials on a topic, a nursing essay will likely incorporate little external data and will focus more on the writer's own interpretations based on what he/she has learned in class and through experience.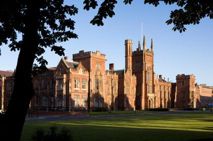 Nursing reports should be on very specific aspects of nursing.  For instance, the student may be required to complete an essay regarding nursing practices for end-of-life care.  The student would then need to select a single aspect of end-of-life care that he/she can explore in an in-depth way in the space allotted.  Possible topics for nursing essays on end-of-life care might be the role of nurses in in-home, end-of-life care, or communication styles and approaches nurses should adopt when dealing with dying patients and their families, or the ways nurses and doctors can better work together to ease the physical and emotional stress of dying patients.  After the topic has been selected, the student must then present a thesis statement by asserting his/her individual interpretation, analysis, or opinion regarding that specific topic.  For instance, a critical assertion on the role of nurses in in-home, end-of-life care may be as follows: "The intimate nature of in-home care often elicits a strong emotional bond between patients and nurses as nurses become not only medical caregivers but also the symbol of the patient's approaching transition into death.  Therefore, in-home nurses must adapt their behavior to be not only clinical professionals but also sources of personal support and guidance for their dying patients."
Once a thesis has been asserted, nursing essays simply need to develop the ideas, interpretations, analyses, or opinions put forth in that thesis.  This will require the student to establish a few primary ideas that support the thesis and then fully develop them in separate paragraphs.  It is best to select a few supporting ideas that are strong and that the writer can explore in an in-depth way than to present a dozen examples that are poorly defended.  Each paragraph that develops these ideas or examples should begin with a clear topic sentence—a sentence that identifies what that paragraph will be about and signals a transition from the previous paragraph.
After the thesis has been developed using the best possible examples, the nursing report should conclude with a paragraph or two that suggests how the information presented in the text can be applied in the field or how such an application would be of benefit to nursing patients and the practice of nursing at large.  The conclusion isn't a place for a summary of what has already been stated in the body of the text, but a place in which the writer should explain how the thesis fits in to nursing as a whole.
Nursing Term Papers
Some nursing programs require that their learners write nursing term papers on topics that interest them.  Many graduate school nursing programs don't require learners to write nursing term papers, though.  Instead, if a student has to complete a nursing term paper, it's usually for an undergraduate nursing program.
A nursing term paper is just like a term paper for any other topic in school, except that the topic of the nursing term paper must have something to do with nursing.  In most cases, professors will not assign a topic for a nursing report.  Instead, students generally select their own nursing term paper topics based on an area of nursing that particularly interests them.  For example, if a student is interested in wound care, he/she may research and write a nursing term paper on a subject related to wound care.  
Students need to research a particular topic in-depth in order to create a nursing report.  Term papers in any subject are academic works that are based on research that students perform over a semester or extended period.  In order to create an effective project, students need to outline the report after doing research but before they begin writing the nursing report.  
As a student plans the outline and structure of a nursing term paper, he/she needs to keep in mind that it shouldn't only share information about a subject, but also provide conclusions based on the information.  A term paper is, therefore, usually an academic work in which a student is able to express his/her critical thinking skills and information gathering capabilities.  
Nursing reports should begin with an introduction in which the student describes the goal/purpose, as well as background information about the subject.  The introduction can also include a thesis statement, which is a one-sentence argument/assertion about what the learner will prove.  The body of the document should support the thesis with new information or ideas.  Finally, the conclusion is where the student ties together ideas and information based on the research he/she did for the document.
A nursing term paper is different from a nursing scientific paper.  There are situations in which nursing students need to perform scientific research as part of their nursing programs.  Nursing term papers may be based on that research, but they aren't the same as the scientific paper.  A scientific report should outline the scientific method of research and describe the process and results of the scientific research in very factual steps.  A nursing term paper may provide some of the information included in a scientific paper, but should also contain analysis of the research.
Nursing Dissertation
Many students in higher level nursing programs will have to complete a nursing dissertation in order to graduate from the program.  In most cases, students in a graduate nursing program will not have to complete a nursing dissertation, but they may have to complete a nursing thesis.  However, students in PhD nursing programs will have to complete nursing dissertations in order to graduate with a PhD in nursing.
In order to complete a nursing dissertation, students need to study a particular subject related to nursing in depth.  In most cases, it's best for the student to study a particular area of nursing that interests him/her a great deal, as he/she will spend a vast amount of time researching.  
Additionally, after learners write their nursing dissertations, the reports will be published.  In many cases, these dissertations will add to a student's career after his/her graduation.  Therefore, students need to be careful to perform excellent research and write a well-written and informative nursing reference project.  
The first step that students need to take when writing nursing dissertations is to decide on the topic.  Once the topic has been decided on and approved by an advisor, the student can begin his/her research.  For a nursing dissertation, the research may require experimentation and interviews as well as hands-on experience with patients or nurses.  Students should keep a journal of their research.  Often, this research will require many months of work.  
After the student has completed his/her research, he/she needs to complete an outline.  It will provide the format and should contain plenty of information that will direct the flow and content of the nursing reference project.  
Once the student is satisfied with the outline, he/she can begin to actually write the nursing reference project.  The writing may take many weeks and often requires several drafts.  Therefore, students need to be sure that they spend plenty of time with the writing stage so that they can be confident that they submit the best draft possible for review.  
A nursing dissertation is similar to a nursing paper in that a dissertation and a paper both require a substantial amount of research and effort.  However, a nursing dissertation is a huge undertaking that requires many weeks or months of data collection.  Therefore, nursing dissertations are greater papers that also stick with students for their entire careers, in many cases.
Medical Research Papers
A medical research paper is a formal academic document that student writes for a medical school course.  There are many medical school courses for which a student may need to complete a formal medical research paper, including first-year courses and specialization courses.  In order to complete a medical research paper, a student needs to research a particular subject related to the medical field in order to produce the document.
In many cases, students in medical school are able to select their own topics about which they will write the medical reference project.  Many students, therefore, select topics that are very specific to the area of medicine that they wish to practice.  For example, a student who may wish to pursue surgery may write a medical research paper about an area of surgery that interests him or the most.  
Medical research papers are similar to other types of academic works.  However, because they're for medical school, learners will be required and expected to make the report as thorough as possible.  Professors are looking not only for well-formulated ideas, but they also want to see that the medical student has taken the time to thoroughly research the subject about which he/she is writing the document.  
All medical reports should begin with background information about the topic that the student is focusing on in his/her research.  This background information can be as detailed as the student would like to make it.  The introduction, therefore, can take up many pages.  
The body of the document will include specific information about the medical topic.  Medical research papers often not only have to focus on the research at hand, but also on related medical subjects that may influence the patient or the particular subject at hand.  
The conclusion to the medical research paper will tie together all of the ideas that the student expressed over the course.  In many cases, because medical research papers clearly state facts and information related to a medical condition, the conclusion of the medical research papers don't necessarily draw any new conclusions, but merely recap any research that the student uncovered.  
A medical research paper is different than scientific research papers in some ways, though the two are similar in many ways.  Medical research papers will often address the scientific issue related to a particular medical area, but the medical research paper will also address related medical conditions that may influence one particular condition.  
Scientific research papers will often only discuss one issue at a time and may not draw conclusions between several different scientific issues.  Therefore, medical research papers often take a more holistic approach to the medical condition and treatment.  Scientific research papers are often one-dimensional.
Medical School Essays
A medical school essay is a brief and analytical text composed to fulfill a course or degree requirement for medical school.  Medical school essays will most likely appear on medical school exams, but it's possible that medical school essays may also be assigned for course credit.  They are often completed under time constraint, requiring the student to be clear and comprehensive, yet concise.  This concision is what makes a medical school essay different from a take-home essay that a student may have to write for his/her undergraduate courses—there is no space or time for elaborate explanations, flowery language, or perfect finesse.
A medical school essay completed for an exam will be in response to a very specific prompt.  This prompt will typically be unknown to the student before the exam begins.  Many students—especially students who have anxiety about test taking—panic when they read essay prompts.  This is because the prompt will often be lengthy and complex, which makes many learners want to rush through the reading and thinking aspects of the composition process and get straight to writing.  This should be avoided, as smart writers spend significant time thinking and planning before starting to write.  Once a writer has a plan in mind and points to make, the writing itself will flow much more easily and naturally.  If a student rushes to begin writing without critically considering his/her plan, the paper is more likely to be jumbled and incomplete.  Therefore, the best way to approach a medical school essay is to first spend considerable time carefully reading and rereading the report prompt.  If possible, the student should highlight or underline the primary directions in the prompt so that he/she is perfectly clear on what the report prompt is demanding.  Next, the student should spend a few minutes brainstorming and planning the document.  This requires pausing to consider multiple angles of approach rather than launching into or committing to an idea right away.  A few minutes spent critically analyzing the varying ideas one could explore in a medical school essay are well worth the logical and well-planned result they produce.  All of these ideas—even the ones that will be eventually discarded—should be archived so that the student can reference them during the outlining and writing process, if necessary.
After the student has generated several ideas and has thought them through, he/she should then spend a minute or two sketching a rough outline.  This outline should simply list the main points that the writer wishes to make, in the order in which he/she wishes to make them.  This way, the writer will have an exact plan for the report, and will be able to begin writing without worrying about the paper's structure or direction.
After the outline is complete, the student should begin writing while carefully allotting his/her time so that each point is developed equally.  Once the writing is complete, the student should reread the report to check for grammar and spelling errors.
Writing a Cancer Research Paper
A cancer research paper can satisfy the demands of a course in anatomy, physiology, biology, psychology, sociology, counseling, and even economics.  Cancer research papers can be completed to explore cancer's impact on mental health, the economy, the body, research, healthcare, and so on.  Therefore, a cancer research paper can be completed from a plethora of perspectives to suit various academic disciplines.
What is the benefit of completing a cancer research paper for multiple classes?  The main benefit, of course, is that the student has already performed a great deal of the background research needed to write cancer research papers.  And, as long as the student isn't turning in the exact same paper in different classes, there's no harm in writing on a subject that one knows well.
There are, however, several considerations that a student must think about before using a cancer research paper for multiple purposes.  The primary consideration is that the student should not, as previously mentioned, use the same paper.  It is important that the cancer research paper is completed to suit each individual course.  What the learner will be reusing isn't the project itself, but the research and perhaps the references.  Although doing this will not completely eliminate the need for new information, it will certainly make writing each cancer research paper a lot easier, and perhaps more enjoyable.
Writing multiple cancer research papers has the added benefit of increasing the student's knowledge of the subject.  Since student's are encouraged to explore multiple aspects of a topic as part of a well-rounded education, the student who explores cancer from more than one perspective gains a firmer understanding of how cancer plays a role in nearly every aspect of life.  Therefore, the psychology student can benefit from an exploration of cancer just as much as the biology student.  And, both students would benefit from exploring several aspects of the topic in order to gain a sound grasp of cancer and its various roles.
Ultimately, writing a cancer research paper from multiple perspectives may not be as much about looking for a free ride on an assignment as it's about exploring cancer from every angle.  And, although in many ways, this makes life a bit easier for the busy college student, if cancer is an area in which the student is interested, it makes good sense to write as many cancer research papers for as many different courses as is needed for the student to get as much experience in the subject as desired.
Term Paper on Obesity
Students in nursing and other medical fields may find themselves required to complete a term paper on obesity, a major medical epidemic that causes many different medical conditions.  Term papers on obesity can't simply be on obesity itself, but should rather be on a result of obesity, a specific complication of obesity, or a way of addressing obesity.  In other words, a term paper on obesity must narrow the topic of obesity to a specific component of obesity.  However, term papers on obesity will be different from term papers on simply the narrow topics of obesity on which they focus because they must reflect back on obesity as a larger topic in order to comment on obesity in general.
A term paper on obesity should put forth a thesis about the particular aspect of obesity it tackles.  A thesis is a statement or group of statements that asserts an interpretation, analysis, or opinion.  A thesis for a term paper on obesity may be that "Employers should be given incentives to offer employee exercise programs through the workplace in order to counter obesity among adults."  This thesis asserts an opinion in a clear and concise way.  This thesis should then be defended throughout the body.
Term papers on obesity will require extensive medical research.  This research should investigate both the narrow topic of obesity the student chooses, as well as the effects of obesity as a whole.  This research should be pointed to throughout the course of the text in order to support the student's claims and opinions.  It is important that this research be included, but not speak louder than the student's own voice.  In other words, a student should include more of a student's words than those of secondary sources.  In addition, the main body of the document should explore the topic in such a way as to do more than report on information about the topic, but to analyze and shed light on that information.  In should not, in other words, be a summary of various scholarly and medical opinions, but an interpretation and analysis of those various ideas.
Term papers on obesity should conclude by suggesting the ways in which the main body presents new information about the specific obesity epidemic topic that it explores and how that information can be applied to the general problem of obesity.
Term Paper on AIDS
Many students will have to complete a term paper on AIDS at some point during their academic careers.  Term papers on AIDS may be assigned for middle school, high school, college, graduate school, and even a PhD program.  Some students will have to write term papers on AIDS for a course on ethics.  Other students will need to write about the subject for medical or biology courses.  Some students may even need to write term papers on AIDS for history courses.
Though there are many reasons that a student may have to complete a term paper on AIDS, the topic can still be difficult to study.  Some students will be affected by the mistreatment and stigmatism against individuals that had or have AIDS.  Other students may find AIDS to be a fascinating medical phenomenon that's interesting for them to study.  For whatever reason that students have to research and write about AIDS, the methods that students will take will be based on the purpose.  
If a student needs to complete a term paper on AIDS for a medical or science class, the student is likely to take a very different approach to the topic than student who need to write about AIDS for history or ethics classes.  For example, students writing term papers on AIDS for an ethics class may discuss discrimination against individuals with AIDS whereas students writing term papers for sciences classes may focus on the disease itself.  Therefore, research for an ethics class may include first-person interviews and accounts of their treatment.  Research for science term papers may include medical and scientific volumes and books.  
However, regardless of the kind of research that a student has to perform in order to complete a term paper on AIDS, he/she should be sure to keep detailed notes so that he/she is able to refer back to the notes when he/she begins to write the actual report.  Students should also create an outline prior to writing the project itself.  
Writing a term paper on AIDS is very similar to completing a term paper on any other subject.  The major difference between term papers on AIDS and term papers on other subjects has to do mainly with the variety of different types of research that a student may have to perform, based on his/her class.  Like any controversial topic, students may have to take a personal approach, scientific approach, or both.  Therefore, learners should be aware of the different research options available to them that may provide the greatest help for their particular reports on AIDS.
Writing a Cancer Term Paper
A cancer term paper is a lengthy, investigation-based text that explores a particular concept, theory, subject, or practice related to the science, medicine, and/or treatment of cancer.  Cancer term papers may be assigned in a variety of courses, as there are many cancer-related topics across a variety of fields.
Cancer term papers are intended to be scholarly texts.  They aren't personal essays about the writer's experiences with and reflections on cancer.  This means that writers of such reports should avoid inserting their personal stories or experiences with cancer or cancer-related topics unless such personal information is encouraged or approved by the course instructor.
The conventions of a cancer term paper are determined by the particular discipline in which the paper is being composed.  For instance, a cancer term paper completed in a biology class will focus on a particular biological aspect of cancer.  Thus, such reports will be strongly rooted in cancer research and will focus on the way in which cancer acts as a biological phenomenon.
A cancer term paper completed for a class in medicine will likely focus on a single cancer treatment and discuss the treatment, how it works, and how it affects both the cancer and the cancer patient.  Such assignments will be focused on contemporary research studies that analyze and test the benefits of such treatments.
Cancer term papers completed for social work courses will take a different approach, and focus on patient care practices.  Such assignments may include the writer's experiences caring for cancer patients and using different patient care methods.  Though these are personal experiences, the writer should avoid discussing his/her personal relationship with the patients, and focus merely on reporting the practice of patient care.
In all cancer term papers, the writer of the report will need to incorporate knowledge from the course throughout the body.  A term paper is intended to display a student's knowledge in a particular area and how that knowledge can be applied to specific issues in the discipline.  This is why a report is called a term paper—it displays the knowledge and skills a student acquires over a term of study.  Therefore, the learner will need to demonstrate not only the expertise he/she has gained through research of the particular topic of the report, but also his/her advanced understanding of the general subject area.
informational Video Regarding How to Communicate . . . Persuasively
Playlist: Learn English with James -- ALL my engVid videos (JamesESL)
Love it? Hate it? Post a review!