How to Write an Observation Essay
(Updated on May 19, 2020)
An observation essay is one that aims to give the reader the clearest possible sensory image of an event or circumstance. The observation essay can be focused on one particular thing, such as an object of which the writer wants to capture details, or it can be about a time and/or place to which the writer would like to transport the reader.
The key to an observation essay is precise sensory language. It may help to go through the senses one at a time, explaining exactly what the topic is like using the most descriptive language possible. You may also jump from impression to impression; just try to make sure that you write down every impression that you have and give the reader a full account of what is was like. As an observation essay is generally set at a specific point in time, and you may know ahead of time that you'll be completing an observation essay about what you experience, think about the structure of your document at the moment when you have your experience. When the time comes, be prepared and take down specific notes in your head to write later. You can also have a notepad or some other kind of writing implement on hand so that you can write fresh material immediately as your observe it.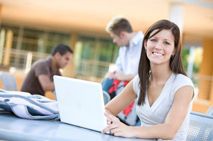 In general, you should try to be objective, but you can also include your more subjective impressions of the topic based on your own previous experiences and memories, if you're clear about the line between whatever actually happened and what you thought about. If there are questions that you or the reader have about the topic of the observation essay, then you should keep those in mind while you're there and try to record any details in particular that could shed light on aspects of the topic interesting to you and the reader. In the end, when you go to write the observation essay you may find yourself leaving some details out in order to provide a clearer picture. You should take as much detail as possible while you're actually making your observations, then you can decide afterwards how much to leave in and what to take out for the sake of clarity. Whatever you end up leaving in the observation report should be enough to transport the reader to the place that you were and leave a lasting impression of the event or topic. Small details are important to give the reader a sense of what it was like, but also make sure that you don't lose sight of the overall impression and the big picture. Your details should support a greater structure that makes the observation essay easy to read so that the reader doesn't simply get lost in the language but comes away from reading your document with a concrete sense of what has been learned. Apply these rules of style and organization and your observation report should make the impression that you want it to.
Useful Tutorial on How to Write … Powerfully
Playlist: Learn English with James: ALL my engVid videos (JamesESL)
Love This Post? Hate it? Please Let Us Know!!