Problem Solution Essay
(Updated on February 4, 2020)
A problem solution essay is a typical assignment for many grade levels and courses of study. The purpose of problem solution essays is to help learners to perform research and analyze a situation from all sides so that they can come up with a solution to the issue. Many students in all classes will have to write problem solution essays before they complete their academic careers.
In order to complete an effective problem solution essay, students need to first be sure that they understand the nature of the question that a professor is posing. In many cases, professors will pose a specific question and lets students decide which side they want to argue in their own problem solution essays. However, some professors will simply state a topic and ask students to define their own problems and solutions.
After a student understands the nature of the topic or the question, he/she needs to perform a vast amount of data collection. The research will help the student to further understand the specific situation about which he/she needs to write. While performing the research, students may find that they wish to perform experiments or conduct interviews, as well.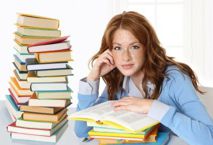 As a student researches his/her assignment, it's wise for him/her to keep a journal of thoughts and discoveries. The student can refer to this journal as he/she writes the actual paper.
Before the report writing can begin, the student should outline the document. In the outline, the student should provide the format for the problem solution essay, which should include a discussion of both sides of a particular issue in order to ensure that the research is thorough. The student should be sure that he/she has a good essay flow and enough valuable content in the outline prior to beginning the first draft.
The first draft of the problem solution essay will not be the last draft. Therefore, learners should begin their drafts well before the report deadline in order to ensure that they're able to perform as many edits as they require.
There is a great similarity between a problem solution essay and an essay debate. An essay debate requires students to argue one side of an issue in depth. However, the difference between problem solution essays and essay debates is: problem solution essay require learners to find an actual solution to a problem. In a debate essays, students need only to argue that one side is right or wrong.
Useful Tutorial About How to Write … Persuasively
Playlist: Learn English with James: ALL my engVid videos (JamesESL)
Love This Post? Hate it? Please Let Us Know!!