Qualitative Research Paper
(Updated on January 17, 2020)
There are many reasons that a student may be required to complete a qualitative reference project. A qualitative research paper is a project that's not based on facts alone, but is also based on the interpretation of facts so that a student can go beneath information that's on the surface. For example, a simple research paper might be about the symptoms and effects of Bipolar Disorder. Qualitative research papers would go beneath the surface of the simple facts about the disorder to try to uncover information about its causes and what a person suffering from the disorder might actually be feeling.
It may be easy to think about a qualitative research paper as a project that tries to add bits and pieces of information together in order to create a larger understanding of a situation. For that reason, qualitative research papers usually require that students use a variety of different types of research methods in order to get a larger understanding of what is going on. A qualitative research paper might use first and second person resources as well as experimentation and interviews with experts.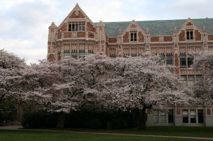 Many students who have to write qualitative research papers often have to come up with their own ideas. They aren't simply regurgitating information that they read in their research documents. Instead, they have to act like detectives to piece the information together in order to come up with their own discoveries. A qualitative research paper is, therefore, time-consuming and requires a good deal of critical thinking from a student.
The process of actually writing the paper is the same as with any similar type of paper. The student should begin with the research into the topic about which he/she will create the document. From there, the student needs to draft an outline of the document. The outline will be the skeleton.
The first part of the document should have an introduction in which the student introduces the subject that he/she is going to be writing about. Next, comes the body, which introduces new information and ideas in each paragraph. Finally, the student needs to express a conclusion in which he/she communicates his/her own ideas.
A qualitative research paper is very similar to other types of academic works. The major difference between qualitative research papers and other reports is the method of research that a learner will take and the purpose. Because students need to use a variety of sources in order to come up with their own conclusions by piecing the sources together, students are often required to use original thinking. With regular research papers, students generally just need to express information that they learned during research, but may not have to be critical about the information and its implications.
Concepts That We Cover in Our Qualitative & Quantitative Writing
Accuracy
ANCOVA (Analysis of Co-variance)
ANOVA (Analysis of Variance)
Apparency
Bell Curve
Case Study
Causal Model
Causal Relationship
Causality
Central Tendency
Confirmability
Confidence Interval
Confidence Level
Confidence Limits
Confounding Variable
Construct Validity
Content Validity
Context Sensitivity
Continuous Variable
Control Group
Convergent Validity
Correlation
Covariate
Credibility
Criterion Related Validity
Data
Deductive
Dependability
Dependent Variable
Design Flexibility
Deviation
Discourse Community
Discrete Variable
Discriminate Validity
Distribution
Dynamic Systems
Electronic Text
Empathic Neutrality
Empirical Research
Equivalency Reliability
Ethnography
Ethnomethodology
Existence or Frequency
Experiment
External Validity
Face Validity
Factor Analysis
Generalizability
Grounded Theory
Holistic Perspective
Hypertext
Hypothesis
Independent Variable
Inductive
Inductive Analysis
Internal Consistency
Internal Validity
Interrater Reliability
Interval Variable
Interviews
Irrelevant Information
Kinesics
Level of Analysis
Level of Generalization
Level of Implication
Link
Matched T-Test
Matching
Mean
Mean Deviation
Median
Mental Models
Mode
Multi-Modal Methods
Narrative Inquiry
Naturalistic Inquiry
Node
Nominal Variable
Normal Distribution
Ordinal Variable
Parameter
Phenomenology
Population
Precision
Probability
Qualitative Research
Quantitative Research
Quasi-Experiment
Quixotic Reliability
Random Sampling
Randomization
Range
Reliability
Response Rate
Rhetorical Inquiry
Rigor
Sampling Error
Sampling Frame
Sample
Selective Reduction
Serial Effect
Short-Term Observation
Skewed Distribution
Stability Reliability
Standard Deviation
Standard Error (S.E.) of the Mean
Survey
Synchronic Reliability
T-Test
Thick Description
Transferability
Translation Rules
Treatment
Triangulation
Unique Case Orientation
Validity
Variable
Variance
Variation
Verisimilitude
Helpful Tutorial on How to Write … Correctly
Playlist: Learn English with James: ALL my engVid videos (JamesESL)
Love This Post? Hate it? Please Let Us Know!!